Volkswagen I.D. VIZZION Concept: It's Serious Stuff!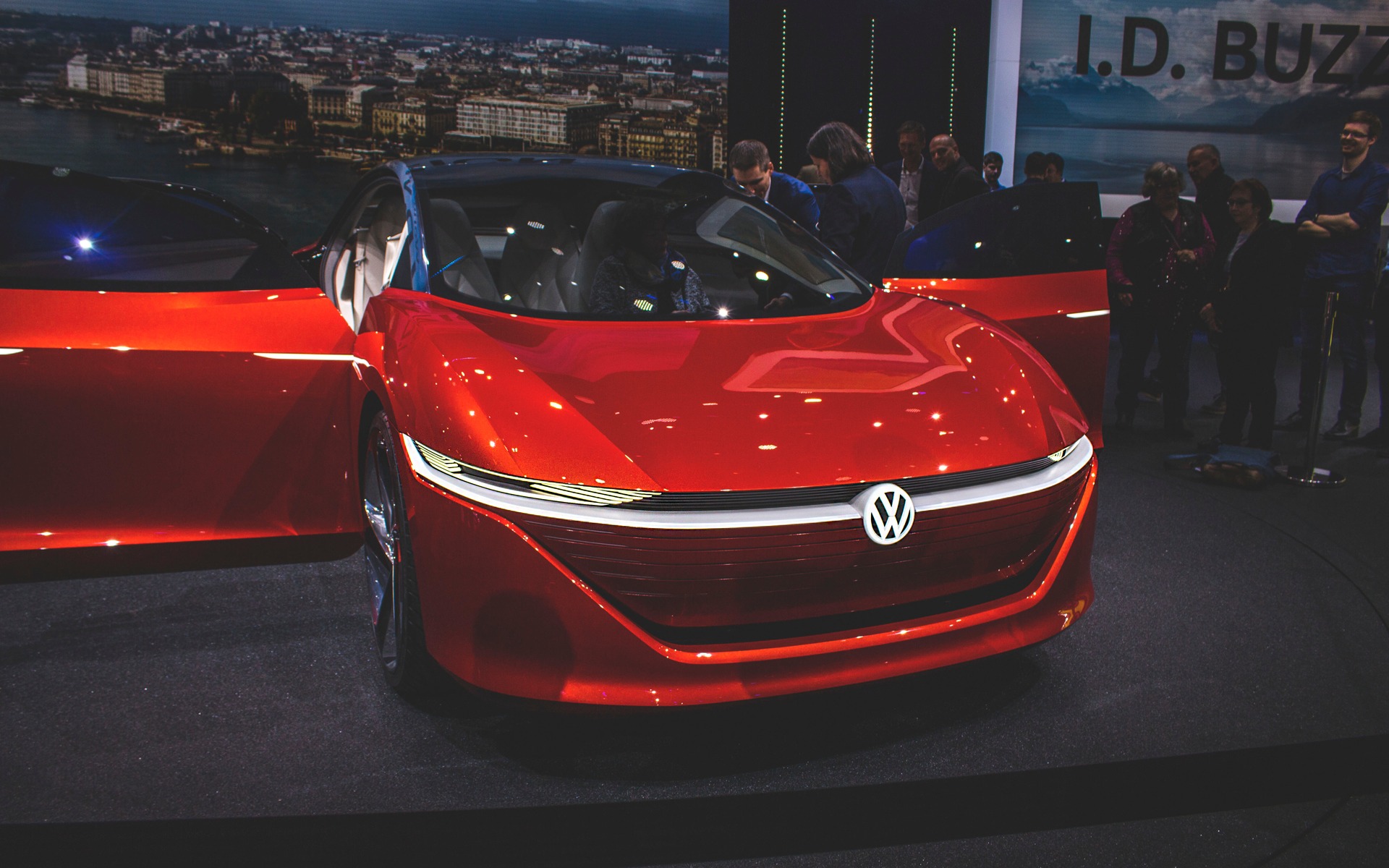 A few weeks ago, we presented a preview of the Volkswagen I.D. VIZZION concept, a fully electric and autonomous car which will be entirely deprived of a steering wheel. As a concept, the idea was original, but it was hard to take this thing seriously, especially as a viable solution.
Turns out Volkswagen is a lot more serious about the science fiction-inspired idea than we could have imagined. As a matter of fact, the VIZZION is part of a revolutionary futuristic offense that the carmaker wishes to dominate before the industry normalizes it.
Shaggy Carpet and Wooden Shelves
At the 2018 Geneva Auto Show, on the Volkswagen stage, the message was clear; the automobile must become 100% electric before the next decade, but it must also lose its driver. The German giant promises level 4 and 5 autonomous technology in most of its cars by 2025. The I.D. VIZZION is a prologue of this new reality.
The VIZZION is number four of a growing family of concept cars that will share the same Modular Electric Platform (MEB), an architecture which will allow Volkswagen to package a wide variety of fully electric vehicles such as small vans (I.D. BUZZ), compact SUVs (I.D. CROZZ) and midsize sedans. The VIZZION looks precisely like the latter, some sort of Passat from the future. It burns no petrol and proposes a range of up to 600 km from a single charge.
The VIZZION's most shocking promise isn't electrification, but the fact that it requires no driver at all. With this concept, Volkswagen proposes a cabin without a steering wheel altogether, or any form of physical controls for that matter. Its interior is nothing more than a large lounge covered in—ahem—shaggy carpet surfaces and wood trim. Occupants ride aboard the VIZZION in a relaxing environment and interact with the car using vocal and gestural commands. The I.D. VIZZION will even incorporate augmented reality, allowing its occupants to interact virtually with their friends and family while on the go.
All of this seems far, far away, but Volkswagen claims the technology behind this concept is currently being developed and tested. With cars like this, Volkswagen wants to become the pioneer in attainable autonomous cars. With cars that drive themselves, the risks of accidents will be considerably reduced, says Volkswagen. And if we are to base ourselves on what has been said in Geneva, vehicles that will incorporate such technologies will appear within Volkswagen's lineup before the turn of the next decade.
Would you trust a car that has no steering and no handles to hang on to?
Share on Facebook