Volkswagen Presents the I.D. BUZZ CARGO Concept at the Los Angeles Auto Show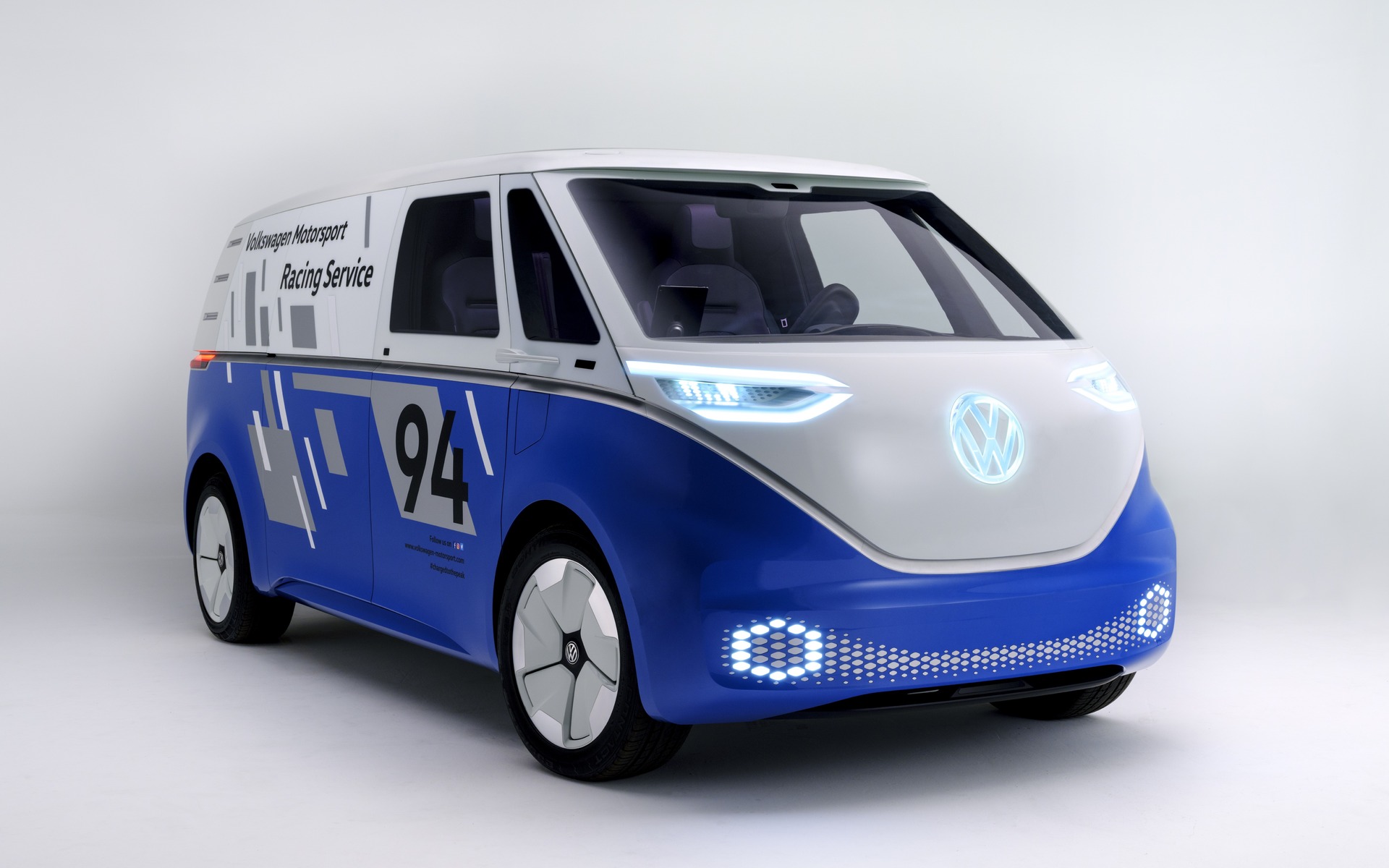 Volkswagen has been unveiling various electric-car concepts for a few years now—all named "I.D."—and the automaker has another one lined up for the Los Angeles Auto Show that's opening its doors to the automotive press this week.
The Volkswagen I.D. BUZZ CARGO is a commercial version of the I.D. BUZZ concept that made its debut at the 2017 Detroit Auto Show, which paid tribute to the immensely popular Type 2 (or Bus, or Microbus, or Kombi) that went on sale in 1949. The German brand recently announced that a production version of the I.D. BUZZ would go on sale by 2022.
The I.D. BUZZ CARGO obviously sheds the side and rear windows in order to maximize cargo space or allow for an interior layout according to buyers' needs. Volkswagen states that global deliveries have increased by 128% from 2005 to 2015, due to the rising trend of online shopping, and in the United States, delivery vehicles count for 7% of total urban traffic. The I.D. BUZZ CARGO is both fully electric and fully autonomous, boasting a payload capacity of 1760 lbs. (798 kg)—more or less the same as in a Ram ProMaster City or a Ford Transit Connect.
The company states a driving range of between 320 and 544 kilometres, according to the battery capacity chosen, which can vary from 48 to 111 kWh. A 201-horsepower (150-kW) electric motor would be connected to the rear wheels, but an all-wheel drivetrain could be available by simply adding another motor on the front axle. Not only can the I.D. BUZZ CARGO be recharged by plugging into a quick-charge station, but by induction as well, by parking the vehicle on a charge plate.
Like the I.D. BUZZ, the Volkswagen I.D. BUZZ CARGO concept could hit the market by 2022.
Share on Facebook