Volkswagen Atlas Cross Sport Concept Unveiled in New York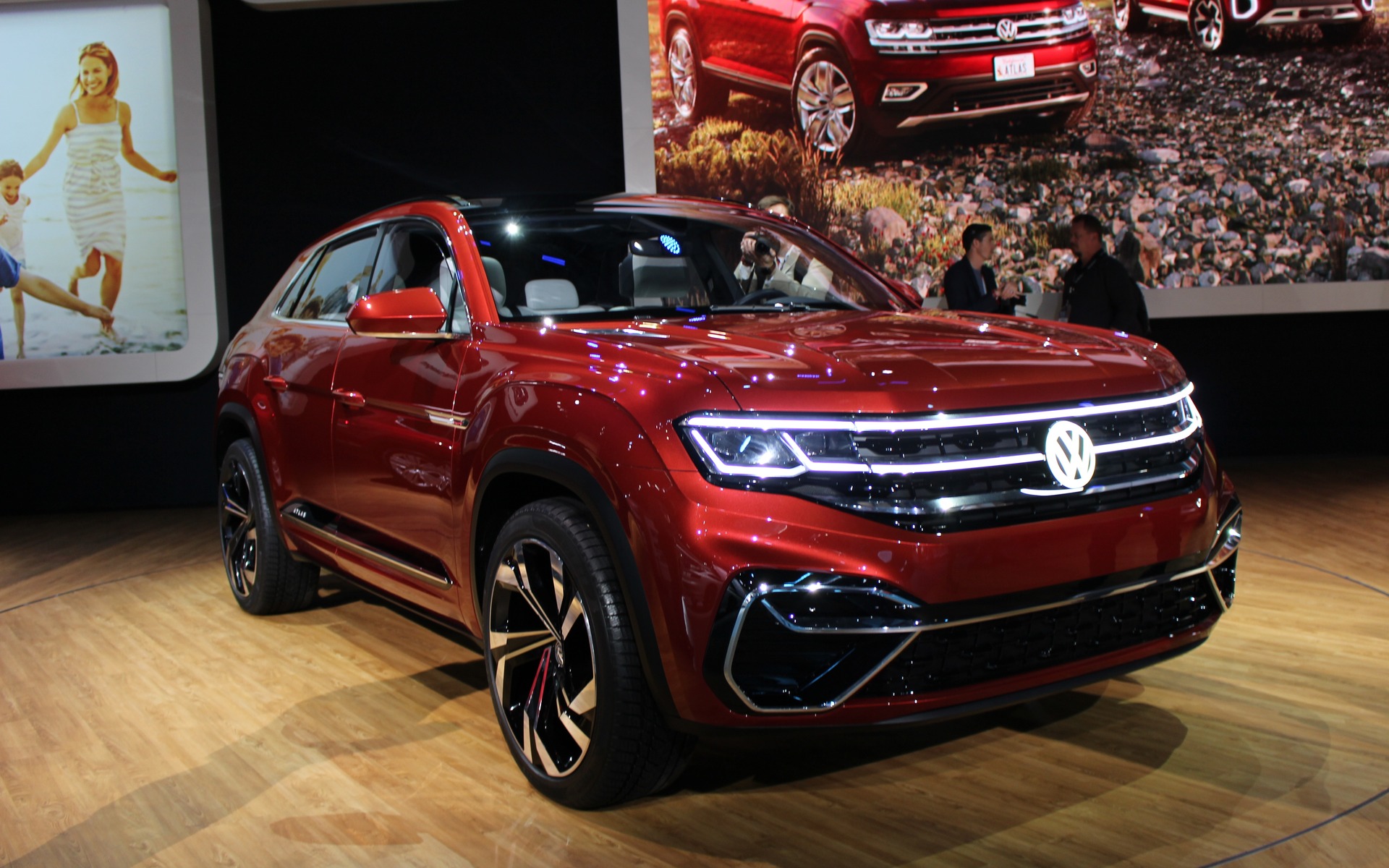 NEW YORK CITY – Volkswagen will add a new model to its expanding SUV lineup in North America next year, and it will look pretty much like the concept shown today at the New York Auto Show.
The Atlas Cross Sport Concept is obviously based on the six- or seven-passenger Volkswagen Atlas, but is slightly smaller and boasts a five-passenger interior layout. They will actually share the same wheelbase, but the Cross Sport is 190 millimetres shorter, lower and wider than its brother.
The Atlas' 276-horsepower, 3.6-litre V6 will likely be offered in the production version of the Volkswagen Atlas Cross Sport Concept. However, the latter introduces a plug-in hybrid powertrain that adds two electric motors, one up front (54 hp, 162 lb.-ft. of torque) and one at the rear (114 hp, 199 lb.-ft.) as well as a 18-kWh battery pack for a combined output of 355 horsepower. According to VW, the concept is able to accelerate from 0 to 96 km/h (0-60 mph) in 5.4 seconds and reach a top speed of 208 km/h. A mild hybrid powertrain is also in the works, with a 2.0-kWh battery and a combined output of 310 horsepower.
The Atlas Cross Sport Concept features a drive system with five modes. E-Mode is the default all-electric setting, relying solely on the rear motor, which provides a range of up to 42 km. Hybrid mode activates when the battery pack reaches its minimal charge level, and uses a combination of the gas engine and the rear electric motor. GTE is the sportiest drive mode, which draws power from all three energy sources for a maximum of 494 lb.-ft. of torque. There's also an Off-road mode and a Battery Hold/Charge mode. The vehicles' 4MOTION all-wheel drive system also offers seven different driving profiles to choose from.
The production version of the Volkswagen Atlas Cross Sport Concept should be presented later this year or in early 2019.
Share on Facebook