Volkswagen ID. Buggy: A Cute Nod to the Past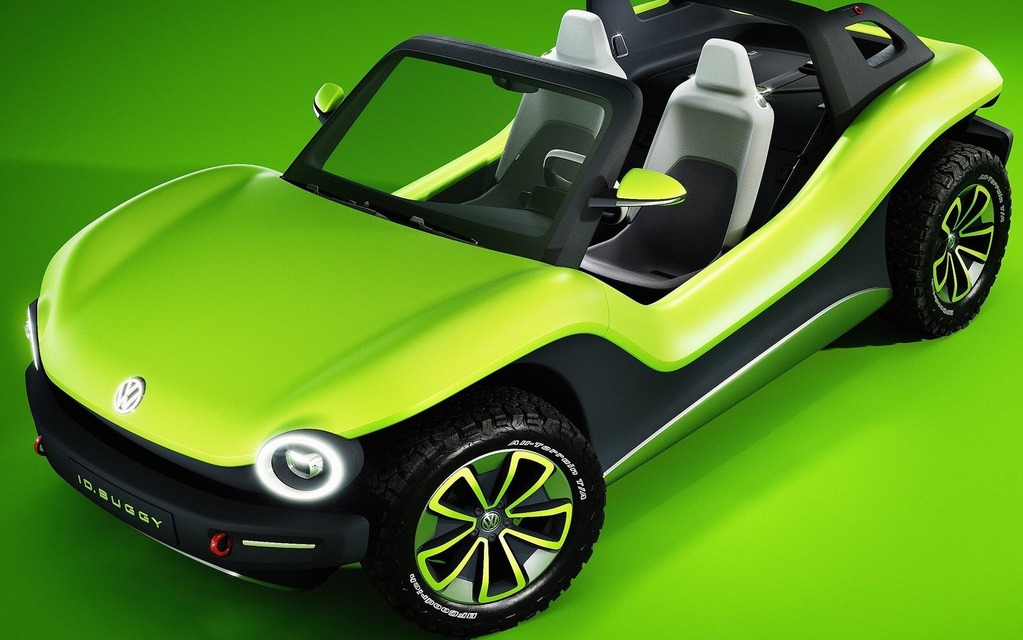 Just before the 2019 Geneva Auto Show officially opened, automakers started unveiling their new concepts. And as promised, Volkswagen made its presence felt with the I.D. Buggy, a modern, pure-electric take on the classic dune buggy!
A taste of things to come
For a while now, the German manufacturer has been talking about a series of electric cars it plans to sell in the near future under the I.D. badge. One of these is even expected to hit the Canadian market by the end of 2019 with a range of up to 550 kilometres.
However, Volkswagen has other plans for its new lineup of electric vehicles, such as expanding its MEB platform to create many distinct variants. We've seen it with the I.D. Buzz, a concept that brought back to life the very first Westfalia van. Now, here comes the I.D. Buggy.
Equipped with a 62kWh battery, this sand dune-seeking two-seater produces 201 horsepower and 228 lb.-ft. of torque. It accelerates from 0-100 km/h in 7.2 seconds while providing drivers with a range of nearly 250 kilometres.
Barely four metres long and slightly less than two metres wide, the I.D. Buggy concept is a cute nod to the good old dune buggies that were powered by Volkswagen Beetle engines. As was the case then, it comes standard with rear-wheel drive. However, an AWD system could be fitted as required, Volkswagen, says.
Of course, this is just a design study, but it's nice to see Volkswagen have a little fun with its upcoming family of electric cars. Will the company be bold enough to turn it into a production model? Stay tuned!
Share on Facebook