2019 Kia Sorento: a Facelift, a Revised Cockpit, and a Diesel Engine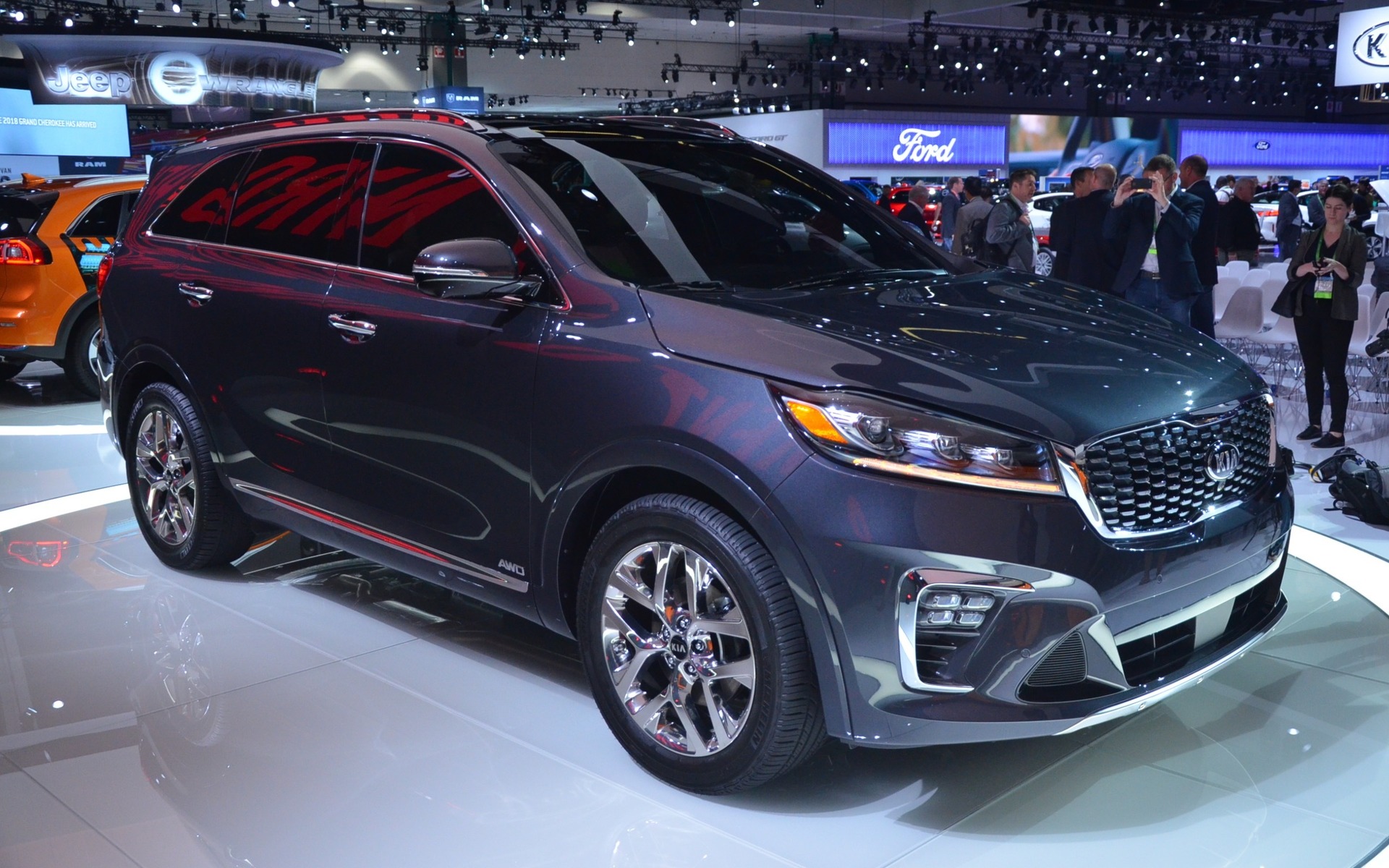 During the Los Angeles Auto Show, the Korean automaker announced improvements to its midsize SUV for the 2019 model year, and while it had everyone's attention, it also confirmed the arrival of the 2018 Kia Niro Plug-in Hybrid. Kia Canada will provide specific details of the vehicles changes at a later date, but for the US market, here are some of the highlights.
The 2019 Kia Sorento receives mild cosmetic updates that include the front grille, headlight clusters, taillights, bumpers and alloy wheel designs. Full LED headlights are now available in the SX and SXL trim levels.
Inside, the Sorento boasts revised instrument panel and centre console, along with new steering wheel and shift lever. Power lumbar support has been added to the front passenger seat in SX and SXL variants. In the United States, the VUS will now be fitted as standard with three rows of seats for a capacity of up to seven passengers. We'll have to wait and see if the same change will be applied to Canadian-spec vehicles.
Base trims will get an infotainment upgrade that includes a standard seven-inch touchscreen, and wireless phone charging will be included. A new 10-speaker Harman/Kardon surround sound system will be available in high-end trims as well.
For 2019, the Kia Sorento will lose its turbocharged 2.0-litre engine option in favour of a diesel engine. No specific information regarding the latter has been provided so far, but it has been confirmed for the Canadian market. The 185-horsepower, 2.4-litre four will still serve as the base powerplant, although its six-speed automatic has been revised. The 290-hp, 3.3-litre V6 will continue to provide a towing capacity of up to 5000 lbs. (2268 kg), and will benefit from an eight-speed automatic transmission.
As for the 2018 Kia Niro Plug-in Hybrid, it will feature a 1.6-litre four-cylinder engine and an electric motor, for a combined output of 139 horsepower and 195 pound-feet of torque. Its 8.9-kWh battery pack provides the compact crossover with an EV driving range of up to 41 kilometres. The Niro PHEV can be fully charged in 2.5 hours using a 240-volt charger, and in less than nine hours on a conventional, 120-volt power outlet.
Share on Facebook