2018 Subaru WRX: With a CVT, it's Weird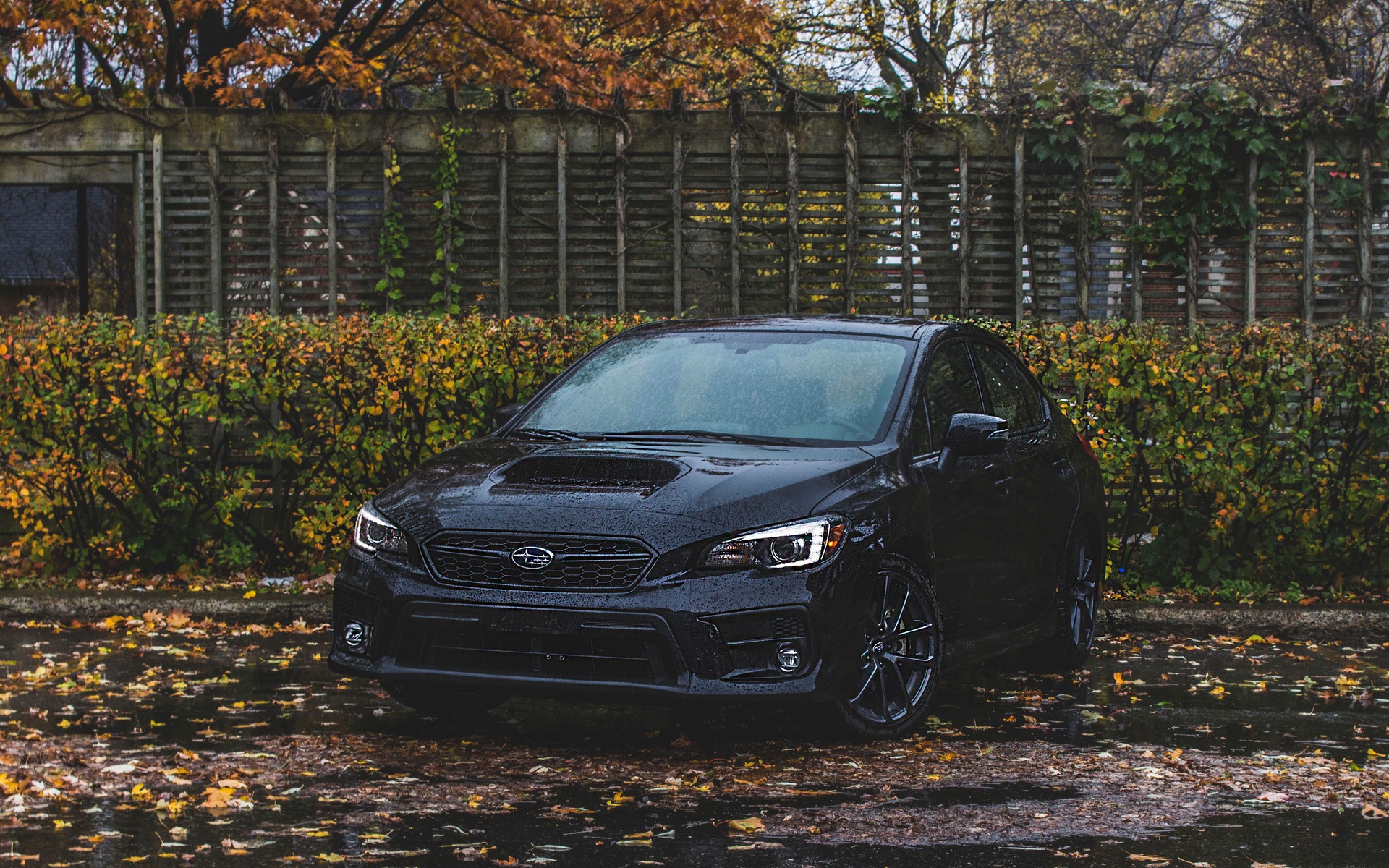 Strong points

Lots of performance for the price
Still one of the best AWD systems out there
Practical and spacious

Weak points

Loud and lumpy powertrain
EyeSight can be invasive
Throttle delay
Full report
The Subaru WRX is a car that needs little introduction. Ever since its debut in the early 2000s, the rally-derived Japanese sport compact quickly earned the respect of enthusiasts simply by the amount of performance it offered for the price. A turbocharged boxer engine coupled to a full-time all-wheel drive system encapsulated inside a lightweight package is bound to be a hit, especially here in Canada.
Today, the WRX's basic ingredients remain relatively unchanged, and although the car now faces more sophisticated competitors, it remains a no-brainer purchase to the eyes of enthusiasts seeking all-weather performance. With the STI holding the torch as the more-focused performance machine, can the WRX afford to be a bit more mature? Can it be fitted with creature comforts such as, let's say, a CVT automatic? I drove one to find out.
Still Quick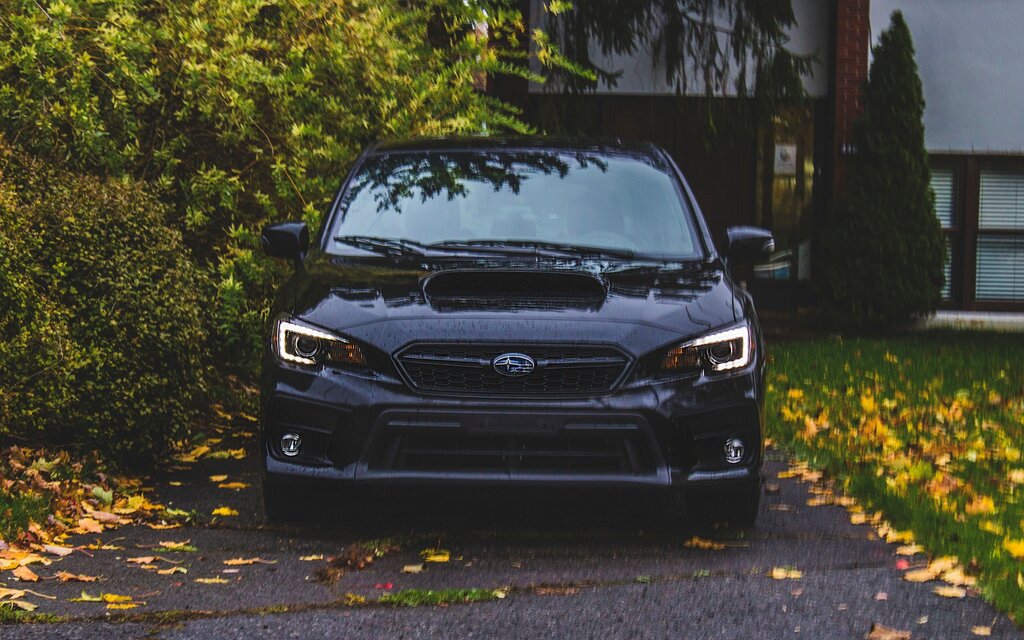 I honestly find it rather funny when Subaru announces a new vehicle, because in reality, Subaru's don't really change all that often. They just morph into a new skin, with better noise insulation, fancier headlights, and more toys. And in the 2018 WRX's case, there are a lot of toys available.
The model I had in my possession was a Sport-tech with optional EyeSight Package, essentially the most expensive WRX trim level, which comes with, yes, a continuously variable transmission, but also with a full battalion of semi-autonomous safety technology, turning this typically red-blooded sports car into what now resembles a very well-appointed and more-powerful Impreza. But I'll get back to that later.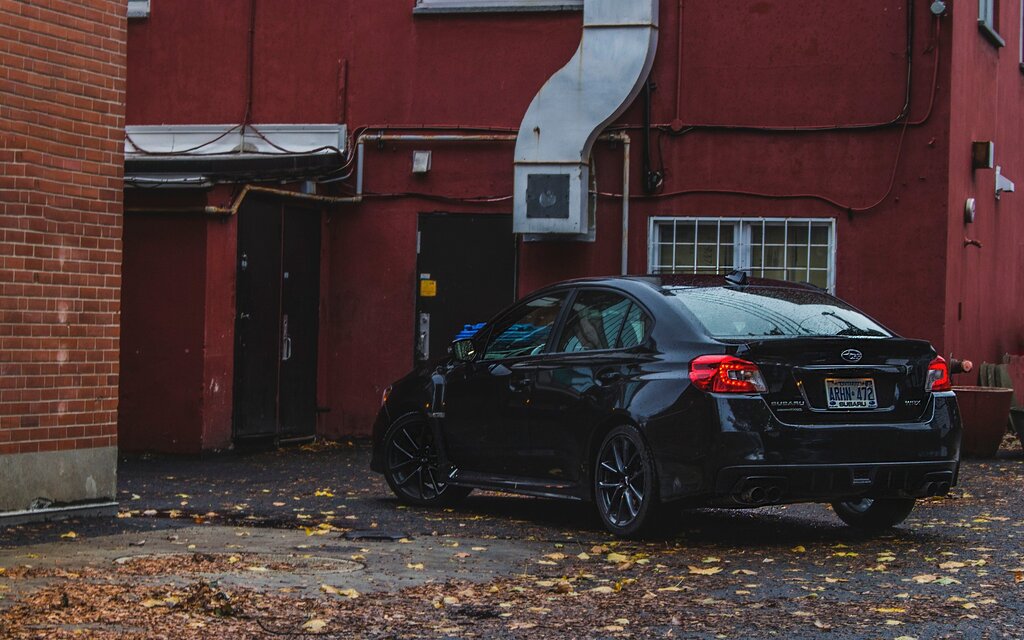 Speaking of Impreza, the WRX is no longer based on it, but is now a separate model in the lineup. That's why the car you see here isn't based on Subaru's Global Platform. An all-new WRX is expected sometime next year on the new structure. Under its hood lies, you guessed it, a 2.0-litre turbo flat four. Output is rated at 268 horsepower and 258 lb.-ft. of torque. Symmetrical all-wheel drive remains of course standard, except the WRX does not receive the STI's adjustable centre differential. Oh, and don't worry, all WRXs still come standard with a six-speed manual transmission. The CVT isn't available in the STI.
But get this: Subaru claims a CVT-equipped WRX will launch out of the hole in 5.9 seconds, just half a second behind the stick-shift car. That's still properly fast.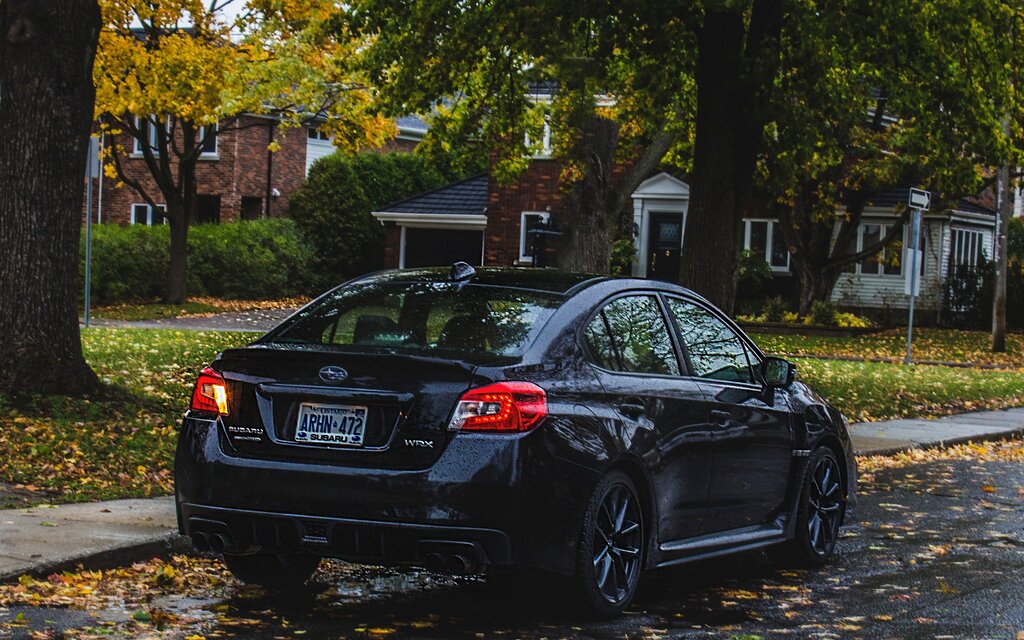 Wheezes and Drones
On the road, the WRX remains a loud bugger. The problem is that with the CVT, the noises aren't exactly exciting, the car emitting worrying wheezing and droning sounds as the engine climbs the rev range, burying the traditional Boxer exhaust note we've come to love form this nameplate.
Another big caveat with the CVT is its delayed reaction times. Mash the throttle from a standstill and the car doesn't instantly pick up and go. Unlike the manual car, which catapults you to Mustang GT-rivaling speeds after dumping the clutch, there's a delay before things happen. In my case, the only way I was able to launch the WRX hard was by holding down the brake pedal, setting the car's SI-Drive throttle mapping to S# (for Sport Sharp), mashing the throttle, and releasing the left pedal. Not sure if Subaru approves this procedure, but it definitely works.
At least, once the transmission figures out what you've got in mind, it operates near flawlessly. Revs are kept near redline, maximizing boost pressure and keeping the engine in its powerband. And thanks to Subaru's step-logic system, gear changes are actually simulated, reducing the dreaded rubber-band effect typically associated with these gearboxes. But, and it's a big but, a CVT transmission in a car like this simply feels wrong.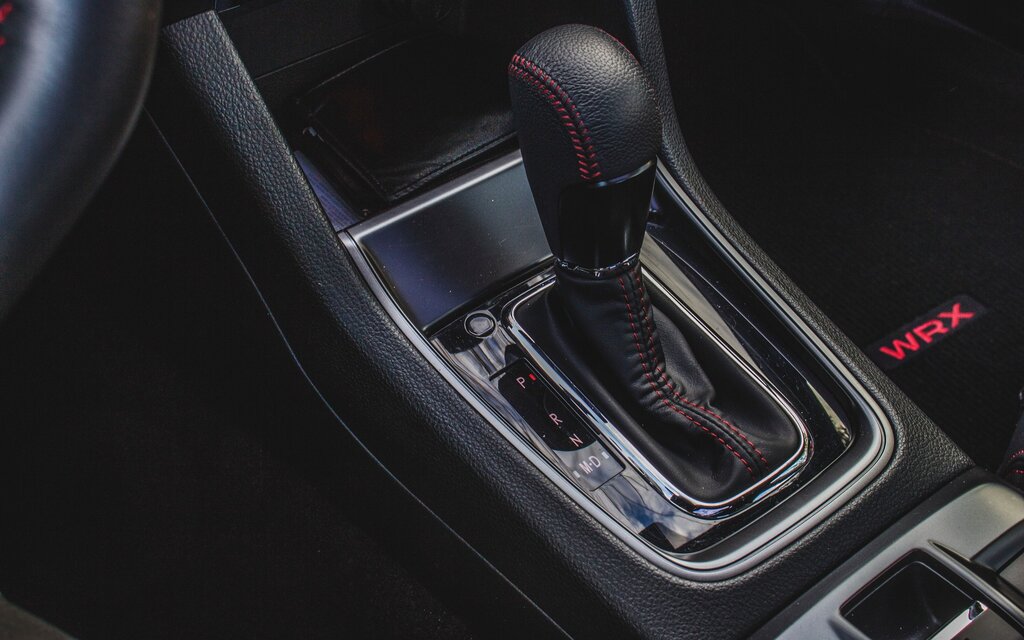 Grip
That all being said, whatever gearbox it's fitted with, the 2018 WRX remains a formidably athletic machine in any weather. During my test drive, it was raining and the tarmac was cold, which meant I was able to perform some controllable out-of-corner powerslides with the car. Subaru's all-wheel drive remains one of the most competent systems for people who actually want to drive their machine, not the other way around.
The WRX's steering remains one of the most reactive ones I've tested in a modern car, sending plenty of feedback about what the front wheels are doing. But the car's suspension remains rock hard, and the cabin lets in quite a fair bit of wind noise. Nevertheless, the impeccable weight distribution of the WRX's chassis, largely due to an engine sitting so low and rearward in the engine bay, means the car always feels firmly secured to the ground, further increasing driver confidence, hence improving overall safety.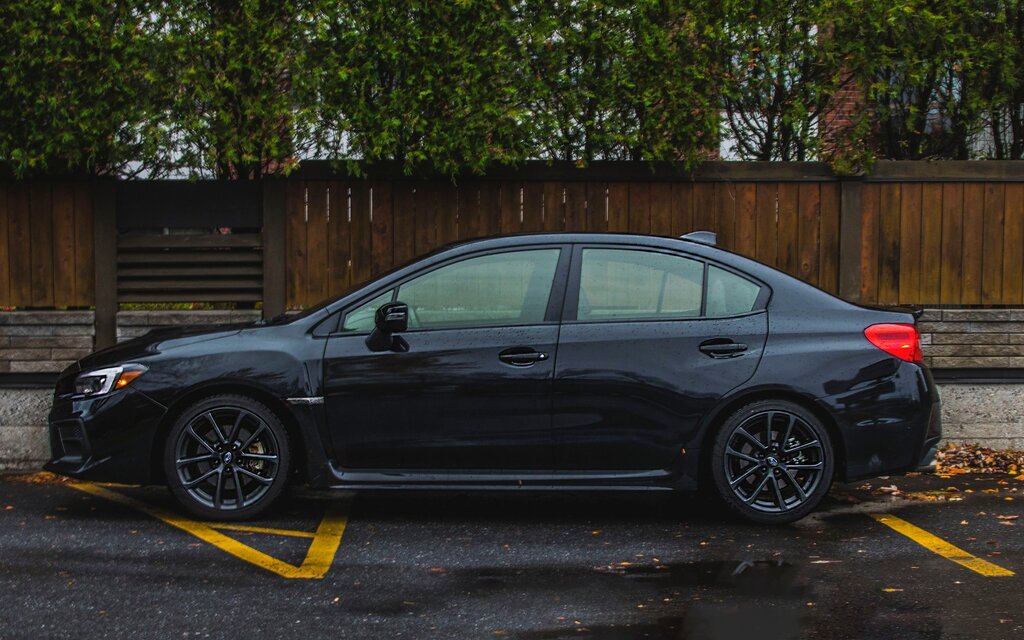 Speaking of safety, Subaru's EyeSight package offers pretty much all the latest toys in the book. There's adaptive cruise control, lane keep assist, as well as collision mitigation braking front and back. The systems themselves operate rather well, to be honest, but I have two issues with them. First, they're intrusive. At each turn of the wheel or backing up in a driveway too quickly for instance, my WRX kept furiously beeping at me, and, ahem, slamming the brakes without warning. Fine, in today's automotive industry, that's common practice—when you're driving a crossover, for example—but in a WRX, a car that puts forward driver involvement before anything else, I'm sorry, but no.
My second gripe with the system is that it failed me during a common Canadian fall downpour, to the point where even the regular cruise control stopped working. That happened three times. That made me wonder how autonomous cars will perform in varying climates. If all it takes for Eyesight to go south is a bit of rain, what will happen during a heavy snow storm?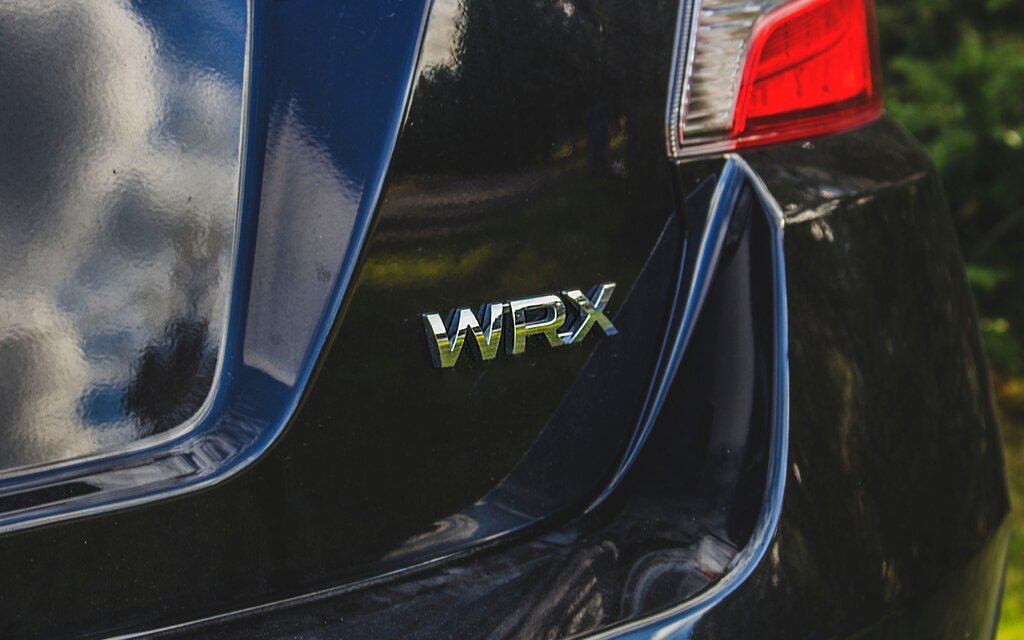 Still a Performance Bargain
The Subaru WRX's ace up its sleeve remains its performance/price equation. Nothing in the low $30,000 range offers this much acceleration and grip. The car is also rather practical, being a sedan and all. Its trunk is big (340 litres), and the rear seat offers plenty of head and leg clearance, even for tall passengers. The WRX's interior doesn't inherit the Impreza's cabin, and it shows, frankly showing its age. But Subaru has spiced things up with softer materials on the dashboard and door inserts. Subaru's STARLINK infotainment system remains a leader in simplicity and user experience. The information is clear, easy to understand and easy to operate via the seven-inch touchscreen (6.2-inch on base trim levels). Unfortunately, Apple CarPlay and Android Auto connectivity are still lacking.
So Subaru is indeed proving to everyone that a CVT-equipped sports compact car can still be fast and competent. Fine, I'll give them that. But the WRX's fun factor is considerably sacrificed. Granted, in this configuration, the WRX feels a lot more grown up, but fitting a full battalion of electronic nannies on one of the most iconic driver's cars says a lot about our current industry. Here's a message to Subaru on behalf of enthusiasts: EyeSight and CVTs are great for your crossovers and wagons, but for God's sake, please, leave the WRX alone.
Share on Facebook