2017 Subaru WRX STI: a Lesson in Love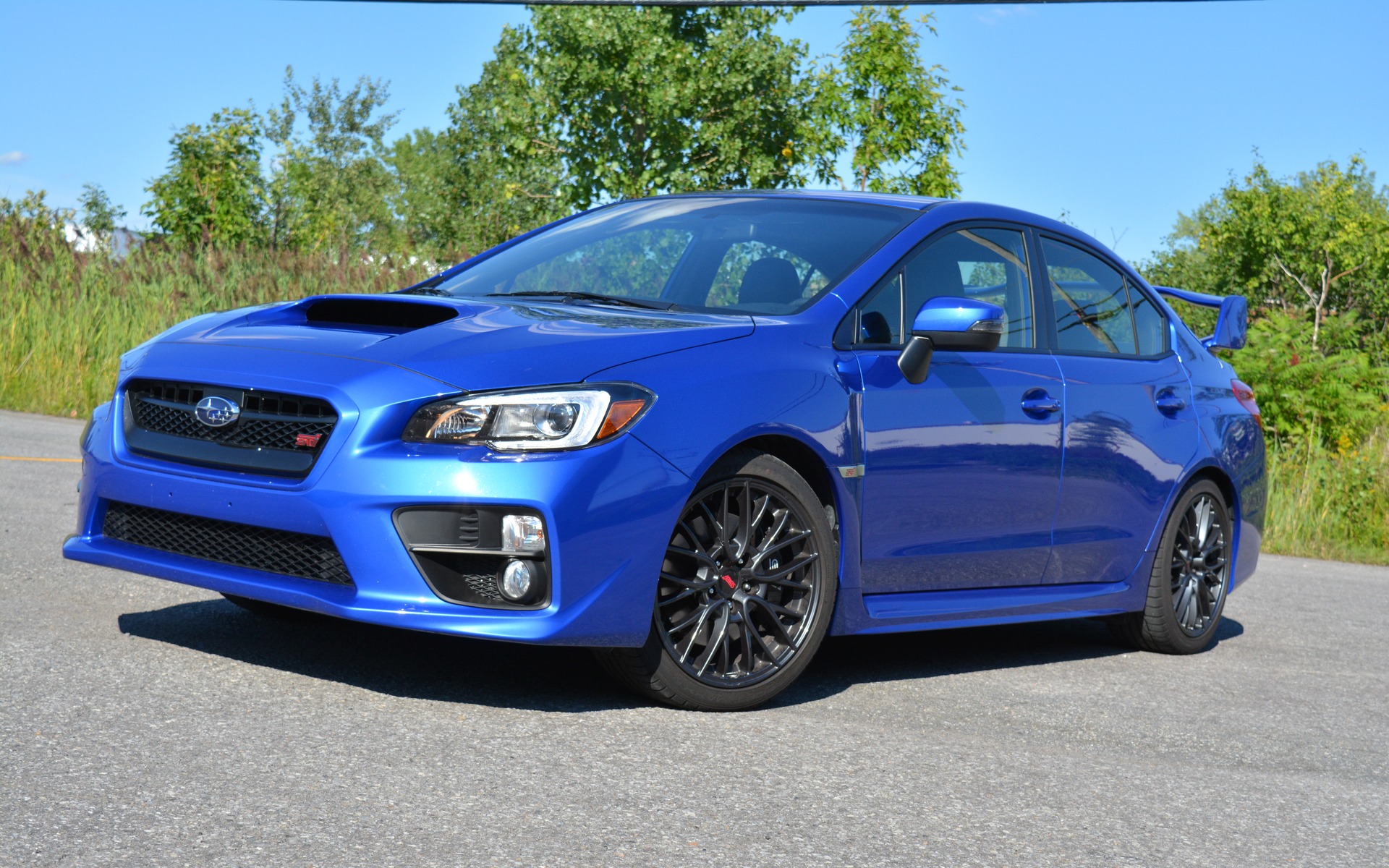 Strong points

Great power at higher rpm
Sweet seats
More spoiler!
Superb handling at the limit

Weak points

Lack of refinement
Throttle and turbo lag
Harsh ride
Vague steering
Full report
I won't shy away from the fact that I love the Subaru WRX and WRX STI. I first drove a new WRX 16 years ago and it left such an impression on my psyche that I bought a used one a few years later. I still have and drive it on a regular basis. In fact, it's the family hauler/truckster/daily beater and I love it.
There are some formulas that stand the test of time for all kinds of reasons. Where Subaru is concerned, they've built cars the same way for the better part of three decades. In their case, it has worked wonders as sales have steadily increased, as have safety and accompanying technologies. However, what impresses me is how the tested 2017 STI felt very similar to my 2003 WRX.
If a 2003 and a 2017 Camry "felt" the same, I'd cry foul and blast Toyota for being a backwards behind-the-times manufacturer, but I can do no such thing with Subaru and their STI. Do understand that this thinking applies ONLY to the WRX STI and not the brand's other products.
The times, they are a moving fast
Barely two years ago, the STI owned the compact high-performance segment. The then-current MK6 Golf R was excellent, but lacked in the power bulge with its paltry 256 horsepower. It was good to drive, but the STI was a riot in comparison.
The 2017 Subaru WRX STI is still a riot. However, it is now faced with a new, 292-hp Golf R and more offensive still, a 350-hp Ford Focus RS. The RS is a handful, but it is loaded with go-fast enhancements that the STI lacks. The R is poised and polished, fast and efficient, not to mention subdued.
Sadly, cars that are "riots" are no longer admissible unless you are a very specific type of car buyer/lover/driver. I am one of those buyers, but even I would not buy a new STI.
Still in the power game
On the other hand, I would purchase a used STI. I love flat four-cylinder engines for their noises and centre of gravity advantages. The STI's is the well-known turbocharged 2.5L unit that is good for 305 horsepower and 290 lb.-ft. of torque. The sole transmission is a short-shifting six-speed manual.
Unlike its more modern rivals, the STI's SI-DRIVE engine management perceptibly chokes the engine's power and releases it incrementally depending on the selected drive mode. The Golf R, for example, retains all of its power in comfort mode, but feels as though it gains new muscle when set in "race." The STI suffers from some turbo and throttle lag unlike the WRX with its twin-scroll turbocharger. My tester still uses a "single-purpose" high-pressure turbocharger that requires a number of engine revs in order to get to boosting speed.
When on tap, roughly around the 4000-rpm mark, the car pulls hard but not without a minor drop in punch before picking up again, closing in on 6000 rpm. Below 4k, the STI moves with intent but not with the same vigour even a '17 WRX can. Its charger helps torque come in full at only 2,000 rpm.
The 2017 STI is the last of its breed, and I will be sad to see it go. I predict that it will be looked upon with admiration and nostalgia in a few years when car buffs will be reminiscing about the old days and the old ways.
Subaru is expected to unleash a new STI for the 2018 model year and it promised to make the Golf and Focus pay for their insolence. Based on Subaru's new modular platform, the car will likely gain a new generation 2.0L engine that will feature all kinds of technical improvements and generate no less than 325 horsepower.
Already a classic?
The 2017 WRX STI rides with a single purpose, which is to hug the road. It also makes all kinds of noises. This is where my Rex and the STI resemble each other. Both cars lack refinement although it must be said that the current car is far more polished than a 2014 STI.
There's never a moment where passengers can relax aboard the STI, unless the road is smoother than my baby boy's bottom. I love this aspect, but it too has seen its time come and go. Handling is predictable with an emphasis on understeer depending on selected settings and driving conditions. Grip is immense and the most fun is had when pushing the car. The STI is not meant for cruising city streets, it's a street-legal track and rally car. The STI's steering is vastly improved over the previous generation, but still presents a vagueness that recalls my car.
The STI truly has a classic boy-racer appeal to it that I cannot deny.
Aesthetics
There's little to say here as well. I fear that the days of the oversized spoiler are numbered. An STI without a giant squared archway on its boot lid is simply wrong. Boxed fenders, flared to perfection over large lightweight wheels are a must on this car as well. But these, I'm sure, will make a comeback. As will World Rally Blue, another must on a WRX or STI.
The cabin also dates the car; however, all manners of functionalities and modern communication technologies can be had with the right option packages. The seats are impeccably adapted to the car's personality with firm support in all the right places.
Priced right
At $37,995 before freight and delivery charges, the base STI hits the Golf R square in the teeth, and is nearly $10k cheaper than the Focus RS. Although pricing on the two rivals has risen for 2017, I hope that Subaru does not plan to stretch the new STI's price point away from the R and closer to that of the RS. It would ensure some exclusivity for STI owners however it would only add to the R's already superior appeal.
I'm looking forward to the next STI, but a piece of my heart will always be with the old car. RIP to the old way cars behaved.
Share on Facebook