2019 Subaru WRX and WRX STI: Same Base Price, More Connectivity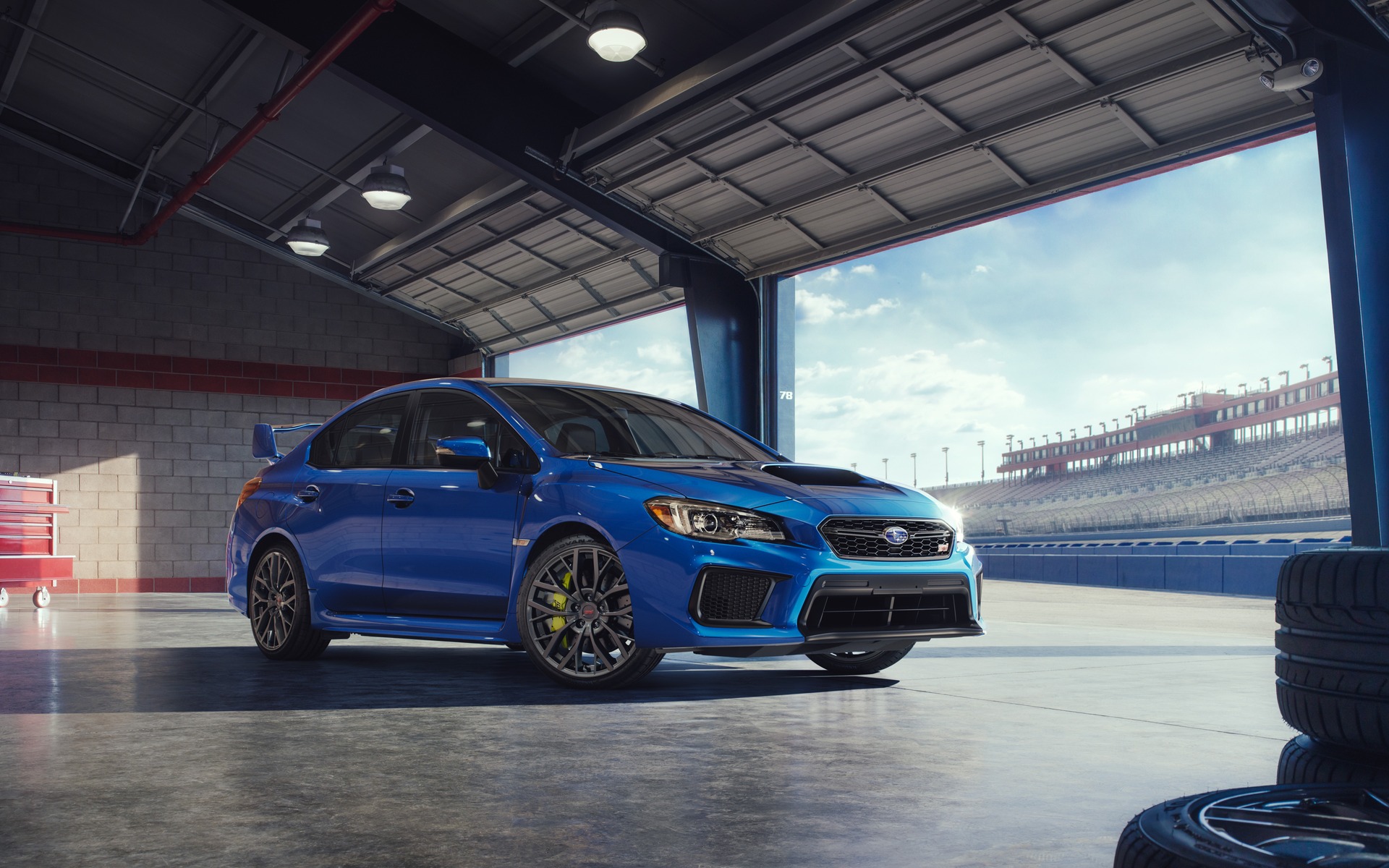 The Japanese manufacturer has just announced the 2019 editions of its WRX and WRX STI sport sedans, and although they're ripe for a redesign, they'll soldier on without any major changes for the next year. And they are now on sale.
However, the standard-issue infotainment system now gets a 6.5-inch touchscreen and two USB ports, and now accepts Apple CarPlay and Android Auto integration. A seven-inch screen is also available.
Good news, the entry-level WRX retains its $29,995 MSRP, before freight and delivery charges. The other trim levels get a price bump of a few hundred dollars. A new Sport-tech RS variant arrives for 2019 with a six-speed manual gearbox, Recaro seats wrapped in leather and Ultrasuede as well as Jurid brake pads and red-painted callipers.
As for the WRX STI, it gets a horsepower increase from 305 to 310, thanks to a new air intake and a higher-performance exhaust system. The ECU has also been reprogrammed, stronger pistons were installed and the third gear of the manual transmission has been revised. The automaker claims the car accelerates more quickly.
Here's the price breakdown for the 2019 Subaru WRX/WRX STI:
WRX with manual transmission: $29,995
WRX with automatic transmission: $31,295
WRX Sport with manual transmission: $33,395
WRX Sport with automatic transmission: $34,695
WRX Sport-tech with manual transmission: $36,695
WRX Sport-tech with automatic transmission: $37,995
WRX Sport-tech RS with manual transmission: $38,995
WRX Sport-tech with EyeSight and automatic transmission: $39,295
WRX STI: $40,195
WRX STI Sport: $42,495
WRX STI Sport-tech with lip spoiler: $47,295
WRX STI Sport-tech with wing spoiler: $47,295
Freight and delivery charges: $1,950
Share on Facebook