2018 BMW X3 and
6 Series

Gran Turismo: We're Driving them This Week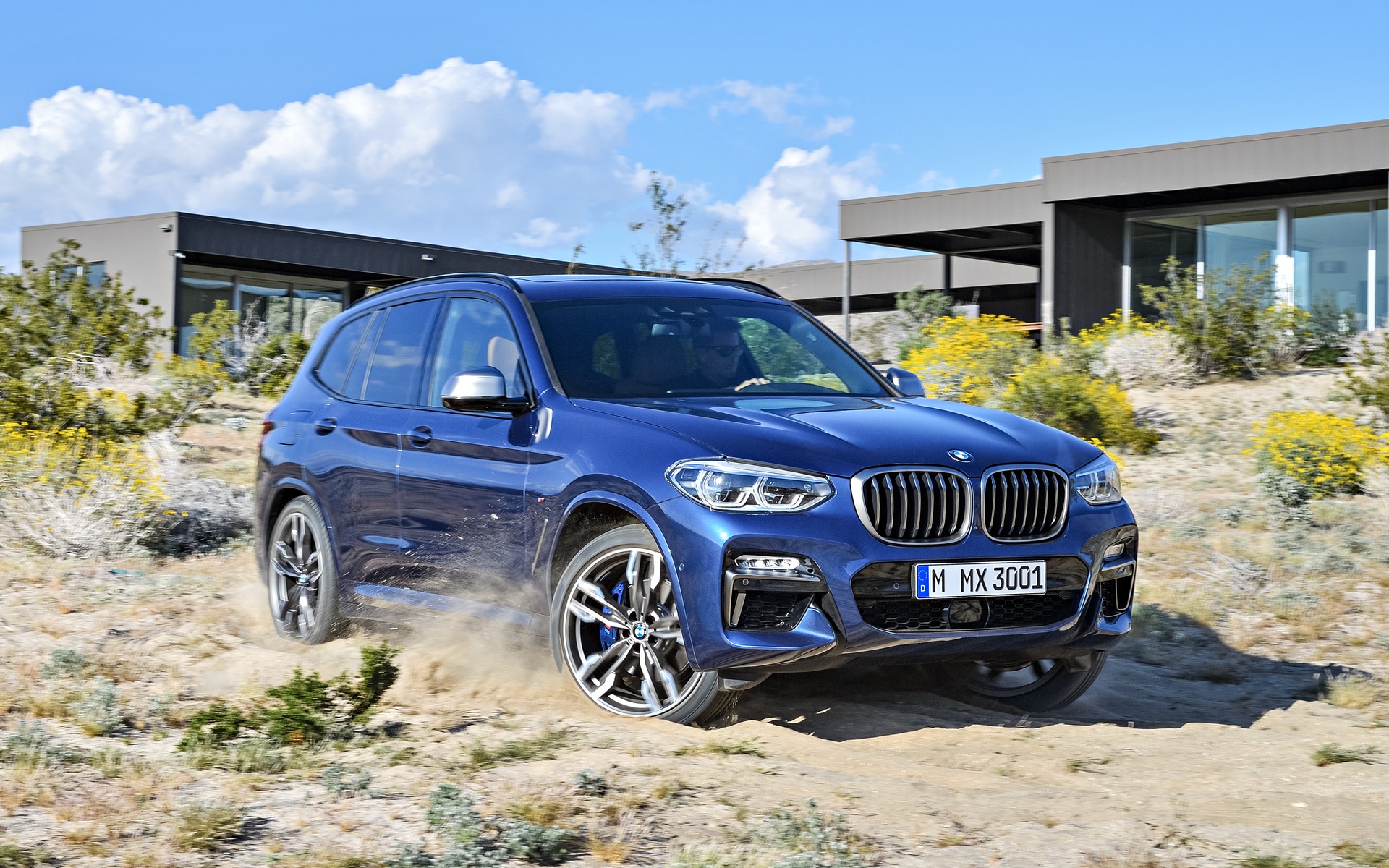 The Car Guide will be heading to Portugal in order to check out two new models from German automaker BMW. The second-generation BMW X3 compact crossover has been on sale since 2011, so it's due for a major overhaul. Meanwhile, the 5 Series Gran Turismo will be replaced by the 6 Series GT.
The 2018 BMW X3 features brand new sheetmetal and rides on a slightly longer wheelbase. It will get a technological update as well, with a larger head-up display, a bigger infotainment touchscreen and the availability of the brand's Gesture Control system.
In xDrive30i trim, the X3 will still offer a turbocharged, 2.0-litre four-cylinder engine as a base powerplant, which will develop 248 horsepower and 258 pound-feet of torque. However, like the current BMW X4, the new X3 will also be available in an M40i edition, which boasts a turbocharged, 3.0-litre inline-six with 355 hp and 369 lb.-ft. of torque—good for 0-100 km/h sprints of 4.8 seconds.
Every X3 sold in Canada will obviously feature all-wheel-drive, but the crossover can now be equipped with a factory-installed trailer hitch, allowing for a maximum towing capacity of 2000 kg (4400 lbs.).
The 2018 BMW 6 Series Gran Turismo picks up where the 5 Series GT left off when it was retired after the 2016 model year. It rides on the same wheelbase—meaning the same platform—as before, but the car's styling has been updated, as is the interior design. The tailgate is now a single-piece unit, replacing the 5 GT's complex and heavy, dual-purpose tailgate.
Only one trim level will be offered in the Canada. The 640i xDrive Gran Turismo will feature a turbocharged, 3.0-litre six that develops 335 horsepower and 332 pound-feet of torque. And eight-speed automatic transmission and all-wheel drive will be standard as well.
We'll have full reports on the 2018 BMW X3 and the 2018 BMW 6 Series Gran Turismo in a few days, so don't go too far from your computer screen. Or tablet. Or smartphone.
Share on Facebook