2018 BMW X2 Gets Dressed in Camouflage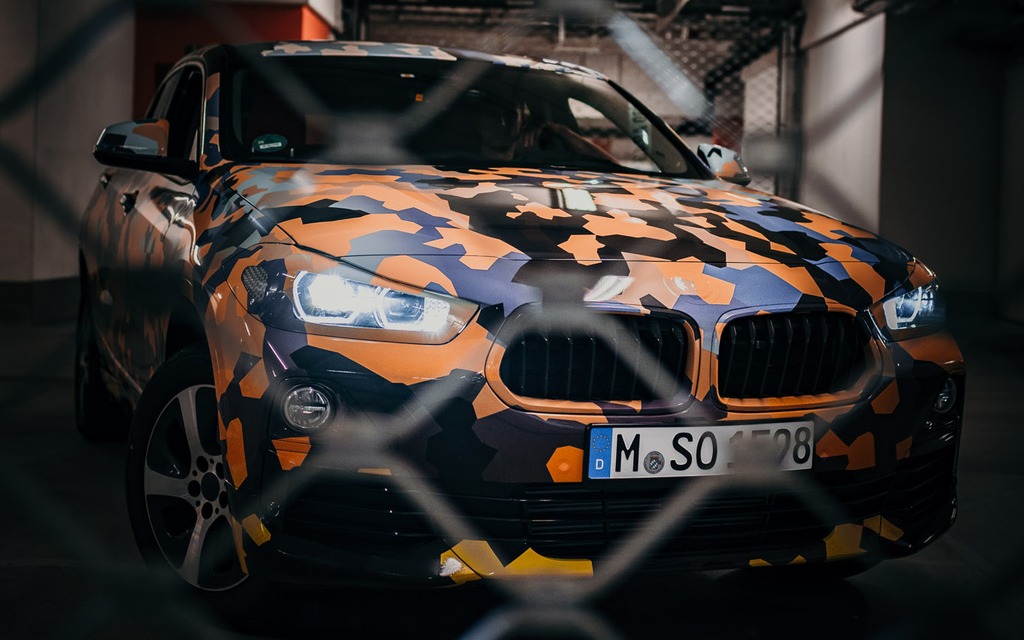 Before its official world debut, which might happen at this year's Frankfurt Auto Show in September or at the Los Angeles Auto Show in November, the all-new BMW X2 has been unveiled in what the company calls a "spectacular camouflage design that was absolutely perfect for a jungle excursion." Obviously, it's talking about the urban jungle.
In order to not spoil the surprise, the 2018 BMW X2 was wrapped in yellow, grey and black, which hide the crossover's styling details, yet its signature design elements remain obvious. The automaker calls the X2 a Sports Activity Coupé, and unless it breaks away from tradition, it will be a sportier brother to the BMW X1 subcompact SUV.
No word on powertrains yet, but the new vehicle will probably share the X1's turbocharged, 2.0-litre four-cylinder engine, eight-speed automatic transmission and all-wheel drivetrain, for an output of 228 horsepower and 258 pound-feet of torque. We can also except—or hope—for an M Performance variant with a little more muscle under the hood.
Share on Facebook