2018 Nissan 370Z: Pricing and Changes Announced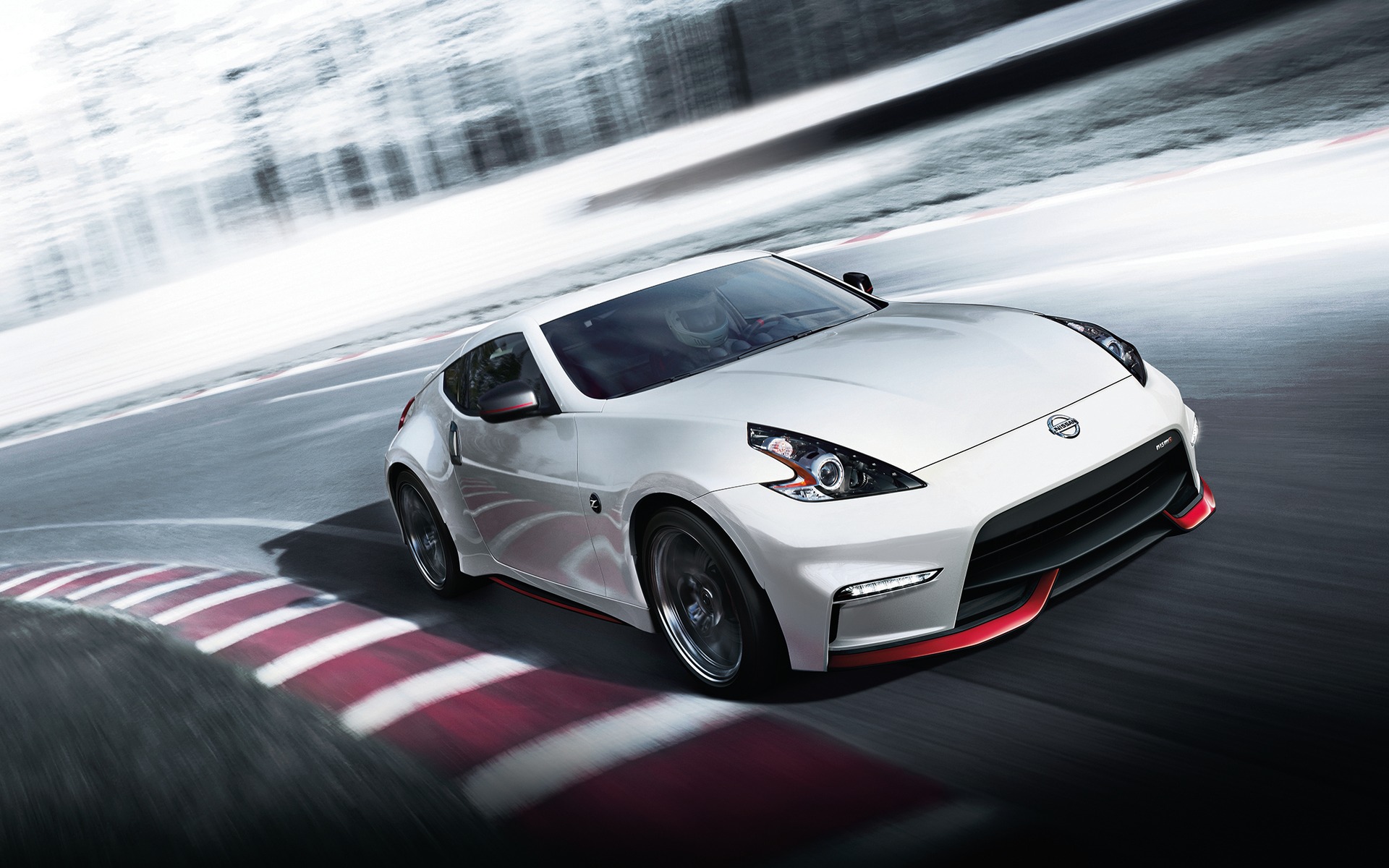 The venerable 370Z in coupe and Roadster body styles, on sale in their current form since 2009, pursue their career in 2018 with a few styling tweaks, a new intermediate trim level and an unchanged base price of $29,998 before freight and delivery charges.
All versions of the 2018 Nissan 370Z receive darkened headlight clusters and taillights, in addition to a black rear bumper diffuser. A new paint colour has also been added, called Passion Red.
As always, the 370Z is equipped with a 3.7-litre V6 that develops 332 horsepower and 270 pound-feet of torque, sent to the rear wheels via a six-speed manual gearbox—which gets a high-performance EXEDY clutch—or an optional seven-speed automatic transmission. As for the 370Z NISMO, it offers an output of 350 hp and 276 lb.-ft.
In base form, the 2018 Nissan 370Z coupe includes a restrained list of features, but it gains two speakers this year for a total of six. The new 370Z Sport variant benefits from 19-inch RAYS alloy wheels, front and rear spoilers, more powerful brakes, a limited-slip differential, a BOSE audio system and heated outside mirrors—all for $33,998.
Here is the pricing breakdown for the 2018 Nissan 370Z:
370Z coupe, six-speed manual: $29,998
370Z Sport coupe, six-speed manual: $33,998
370Z Sport coupe, seven-speed automatic: $35,498
370Z Touring coupe, six-speed manual: $44,298
370Z Touring coupe, seven-speed automatic: $45,798
370Z NISMO coupe, six-speed manual: $48,298
370Z Touring Roadster, six-speed manual: $49,698
370Z Touring Sport Roadster, six-speed manual: $53,798
370Z Touring Sport Roadster, seven-speed automatic: $55,298
Share on Facebook