2019 Nissan 370Z NISMO: Endangered Species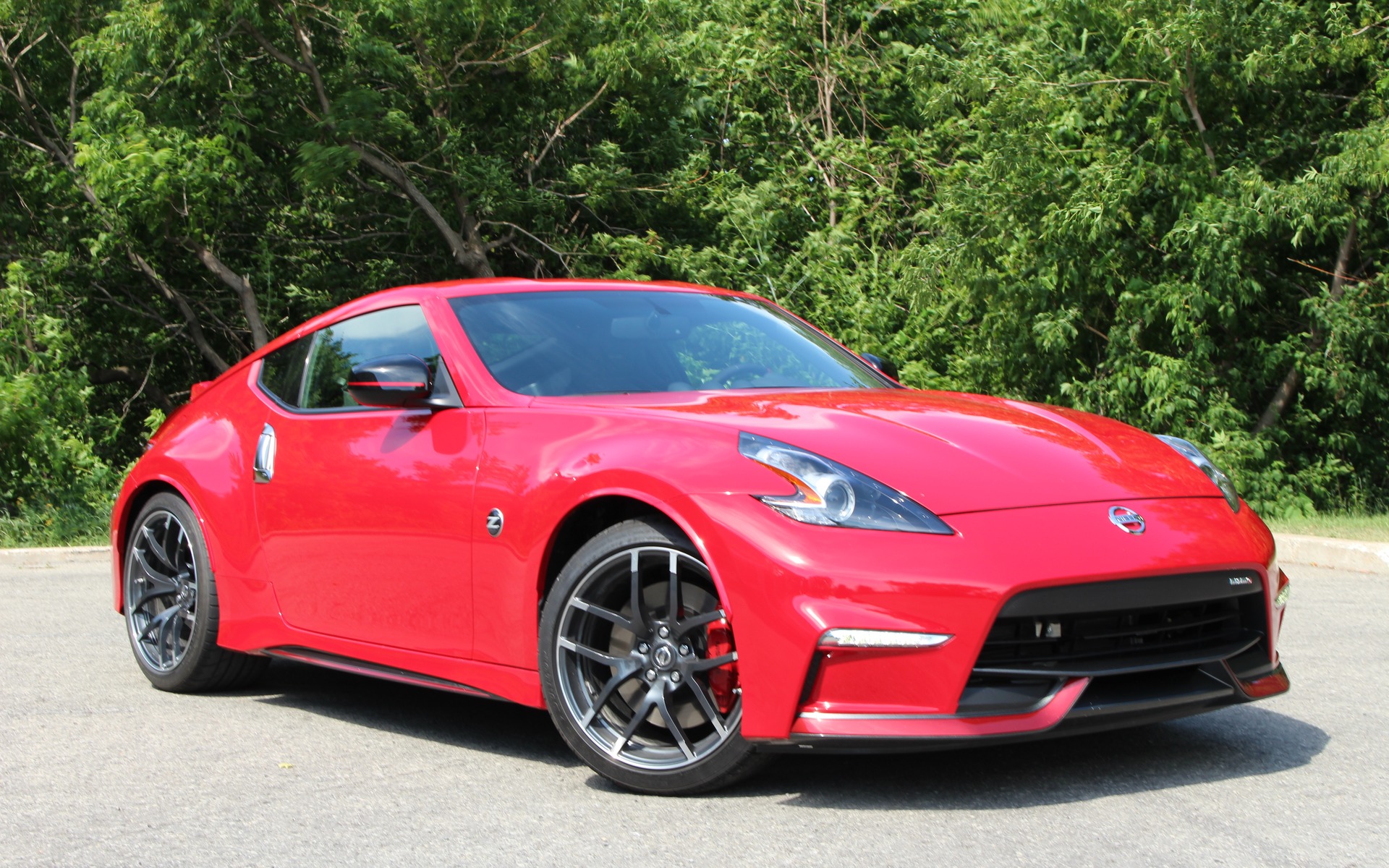 Strong points

Alluring engine power and sound
Still got the looks
Excellent handling

Weak points

Total lack of advanced safety features
Rock-hard suspension
Claustrophobic cockpit
Full report
Twenty years from now, or even sooner, autonomous and electric vehicles will take up a significant portion of our roadways, and people will start losing interest in driving. No one likes being stuck in traffic, and as long as humans drive cars and cause accidents by distraction or lack of skill, it's not going to get better.
Like many other manufacturers, Nissan is working on its autonomous driving technology, its first lines of code being the ProPILOT Assist system that's already available on some of their models. There's also the Nissan LEAF, whose EV driving range has increased during its recent redesign, and a bigger battery pack will soon be available as well. At the other end of the spectrum, there's the Nissan 370Z and Nissan GT-R sports cars, which require complete driver attention.
High-end sports cars like the GT-R will likely remain available over time, but the more affordable ones could very well be doomed. Will the working class be able to buy an autonomous electric vehicle and have money left for a weekend warrior like the 370Z? Will people even care about driving at that point?
However, we're still in 2018, soon in 2019, and there's still people out there who want a fast, thrilling machine to blast through the countryside and forget their everyday problems. And the 2019 Nissan 370Z NISMO serves that purpose very well.
It's equipped with a naturally aspirated, 3.7-litre V6 that develops 350 horsepower and 276 pound-feet of torque—18 and 6 more, respectively, than in other versions of the 370Z. A six-speed manual transmission is mandatory in the NISMO, another technology on the verge of disappearing. It can accelerate from 0 to 100 km/h in a tick under 5.0 seconds, and a tenth of a second or two quicker than a regular Z. And somehow, with quite a bit of highway driving, we even managed to keep our fuel consumption average below the 10.0 L/100 km mark during our test, although super unleaded is required.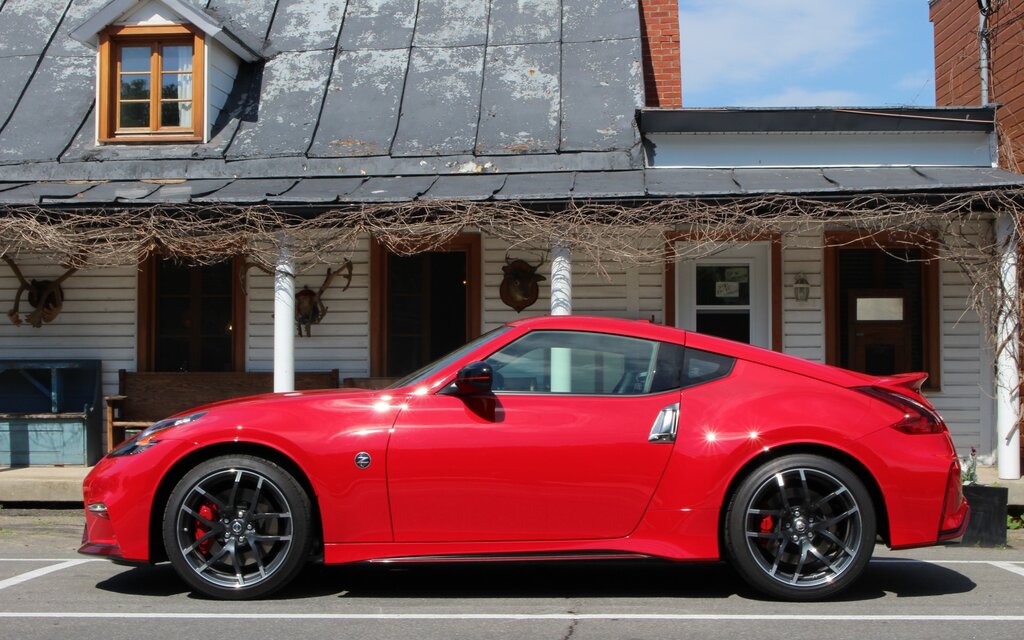 The NISMO's meaty engine sound is definitely a selling point, and although the gearbox's downshift rev-matching feature can be annoying in normal driving conditions, or for those who master the technique of heel-and-toe shifting, it can be deactivated. The 370Z's rear-wheel drivetrain, surgically precise steering, NISMO-calibrated suspension (NISMO means Nissan Motorsports by the way) and sport braking system with larger-diameter discs all contribute to the car's racy feel, and it's quite hard to resist driving more aggressively than we normally should.
On the other hand, when we're simply on our daily commute to work and back, the 370Z NISMO can get tiring. We'll feel every bump, crack and pothole thanks to the ultra-firm suspension and low-profile tires (245/40YR19 up front and 285/35YR19 at the rear), and there's no drive modes to soften the ride.
And that's another aspect of the 370Z. It hit the market way back in 2009, so its design and engineering is old, and not much technology has been added to the car since then. Besides the six airbags and stability control system, there's not much in terms of safety features, so if we've gotten used to blind spot monitoring, forward collision warning and lane keep assist, the 370Z might disappoint us.
Funny detail: in the Touring Sport and NISMO versions, a navigation system, a seven-inch touchscreen and a rearview camera are included, but now that the latter is now as a standard feature by law, the camera also projects its image in the rearview mirror for the base trim levels. It's the first time we've been in a car with two rearview camera displays.
The car's cockpit shows its age. The Recaro leather and Alcantara seats looks just fine, and hold us so snugly in place that we have to take our wallet out of our back pocket. The instrument panel's design looks and feels old, the orange backlighting is archaic and the dashboard plastics don't belong in a $50K vehicle.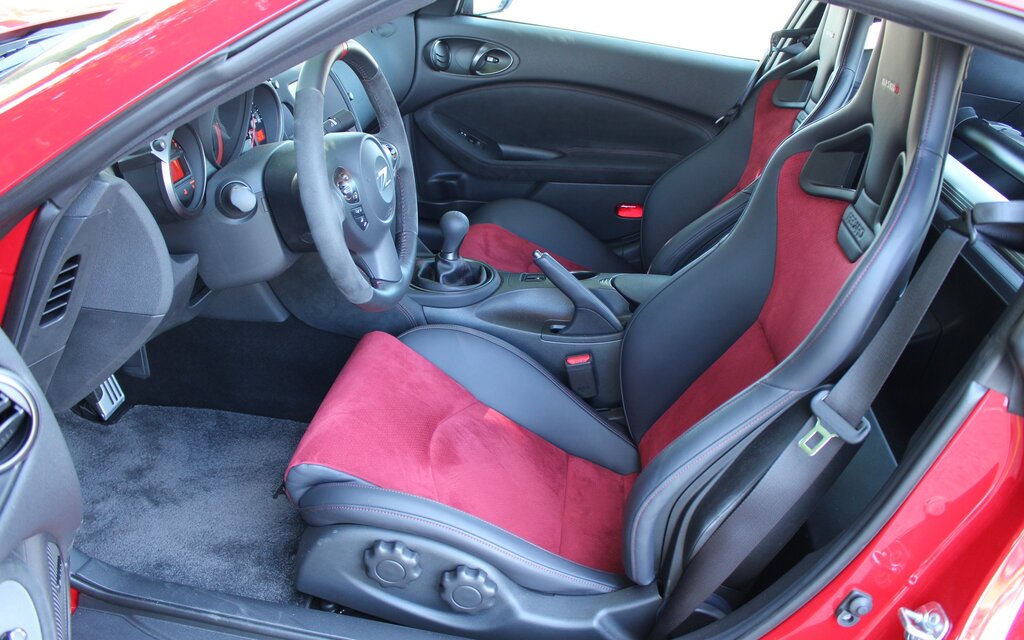 There's not much space inside the Z, and simply trying to adjust the seatback angle with the manual rotary knob is a painful experience. The trunk is small and shallow, and the cargo cover won't hide anything that's more than a foot tall. At least there's some suede accenting with red stitching to spice things up, and the infotainment system, although dated, works reasonably well.
Yet despite all that, the 2019 Nissan 370Z NISMO is still a wonderful car to drive hard. The lack of on-board technology can be criticized, but at the same time, it's what makes this car special. It's got character and reminds us what driving is all about. There's not even room in the centre console to store our phone, and there's only one cupholder. Skip the trip to Starbucks, silence the phone and concentrate on the road ahead; that's what we should do in a 370Z.
Having so little modern features in an old design also means an affordable price. At $48,498 before freight and delivery charges, the NISMO is anything but affordable, but a base Z starts at $29,998, and that's a pretty sweet deal. Even the two Heritage Edition variants, dressed in either Chicane Yellow or Deep Blue paint, are mighty enticing at $31K.
The 370Z's exterior still looks good, even after all these years, and the NISMO aero add-ons do little to accentuate the car's sexiness. There are a lot of interesting competitors at the $50K price mark, such as nicely equipped versions of the Ford Mustang, the Chevrolet Camaro and the Dodge Challenger, all with V8 power. But at $30K, the Z can beat the doggie-doo out of a Subaru BRZ, a Toyota 86 or a Hyundai Veloster Turbo.
If we're in the market for a true sports car, and we don't mind not getting a car devoid of all the electronic safety gizmos we'll likely deactivate anyhow, the 2019 Nissan 370Z is smiling at us. It's part of an endangered species that we should try to save, because blasting down a deserted country road on a Sunday morning is still good psychological therapy. However, the Sport, Touring Sport and NISMO variants aren't worth the extra coin.
Share on Facebook