2018 Dodge Challenger SRT Hellcat Widebody: Pricing Revealed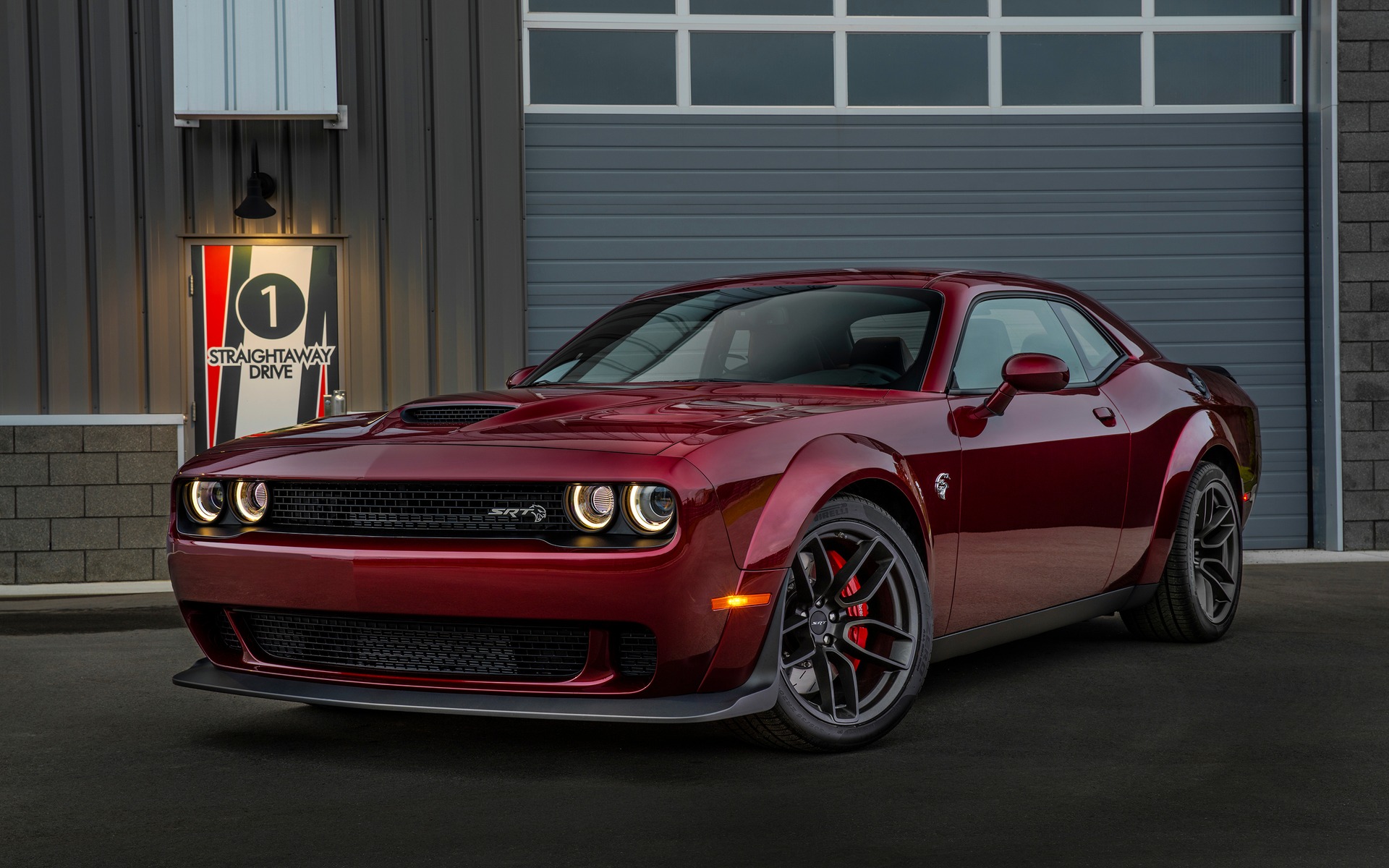 If your heart is set on a Dodge Challenger SRT Demon, but you can't succeed in getting on the very short list of buyers, here's what might be the next best thing.
The Hellcat Widebody gets the Demon's fender flares, which add another 3.5 inches (9 cm) to the width of a Challenger and provide clearance for meatier tires. The Widebody is equipped with 20x11-inch "Devil's Rim" alloy wheels, wrapped in Pirelli P Zero 305/35ZR20 tires for increased grip.
The car also gains electric-assist power steering and selectable steering tuning, which helps manage the enhanced grip for maximum performance on the drag strip, but also around a track. According to FCA, the roadholding ability of the Widebody climbs from 0.93 g in the regular SRT Hellcat to 0.97 g, while the 0-96 km/h (0-60 mph) dash is cleared 0.1 second sooner, pegged at 3.4 seconds. Top speed is rated at 314 km/h (195 mph).
The Hellcat Widebody boasts a supercharged, 6.2-litre V8 that cranks out 707 horsepower and 650 pound-feet of torque, managed by a Tremec six-speed manual or a TorqueFlite eight-speed automatic transmission. That's not as potent as the Demon and its 840-hp V8, but it'll have to do. Note that only 3000 units of the Demon will be sold in the United States, and only 300 units are earmarked for Canada.
Pricing for the 2018 Dodge Challenger SRT Hellcat Widebody starts at $87,995 before tacking on freight and delivery charges of $2,495. The order books will open in July, and dealerships will start receiving the cars later this summer.
Share on Facebook