2018 Dodge Challenger SRT Demon: Monster Drag Racer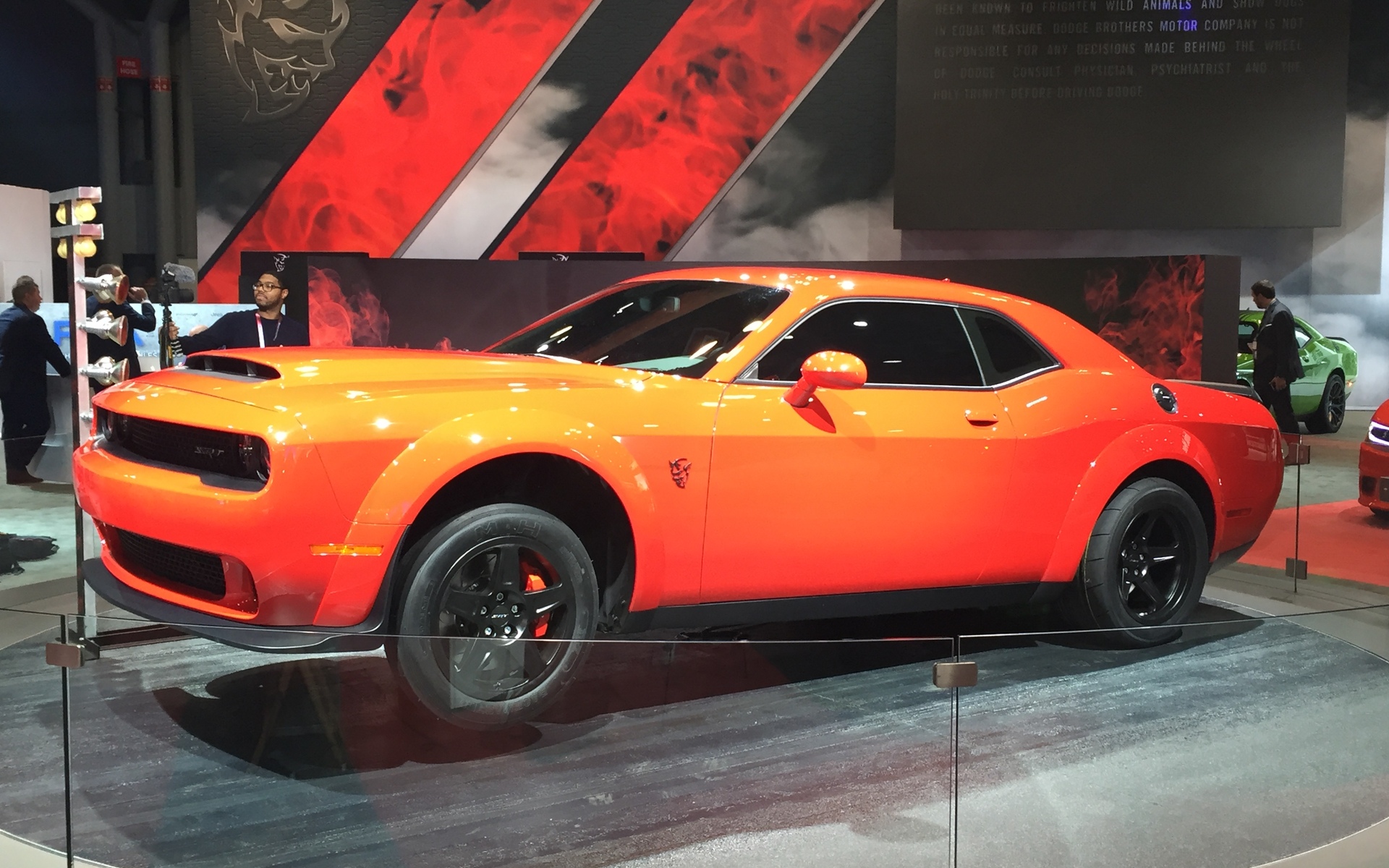 The room was packed and the stage brought to life with pyrotechnics. FCA pulled the veil off the Dodge Demon, a long-anticipated machine. Leading up to this, the company had leaked a few videos and photos, but the big picture wasn't clear. Until now.
We got the full scoop on the Dodge Challenger SRT Demon and, frankly, it has us drooling.
The Demon is a Dodge Challenger specially prepped for drag racing. It can take gas with an octane rating of up to 100. And even though its tires were specially designed for the drag strip, they're also street legal.
This car covers the quarter mile in 9.65 seconds, which is significantly faster than a Tesla Model S. In fact, its 0-100 km/h time is something like 2.2 seconds in good conditions. The 0-160 km/h dash takes just 5.1 seconds.
These figures can be attributed to its supercharged 6.2-litre V8 that churns out 808 horsepower and 717 lb.-ft. of torque with 91-octane super unleaded, or 840 horsepower and 770 lb.-ft. of torque with racing fuel (100 octane). The transmission is an eight-speed automatic.
Drag mode slackens the front suspension and firms up the rear suspension to maximize traction, which explains the mind-blowing numbers.
Visually, there aren't many differences between the Demon and the "regular" Challenger. It's hot, husky and cut. A total success across the board.
We're chomping at the bit to test the Demon, which is even more extreme than the Hellcat products.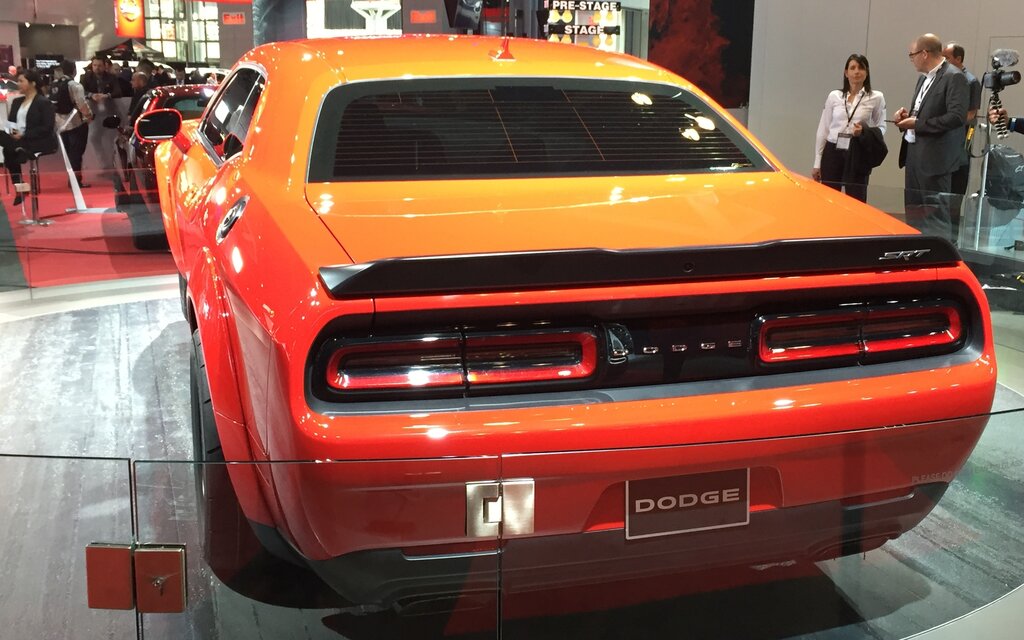 Share on Facebook