2018 Dodge Challenger SRT Demon: Forced Air to Increase Horsepower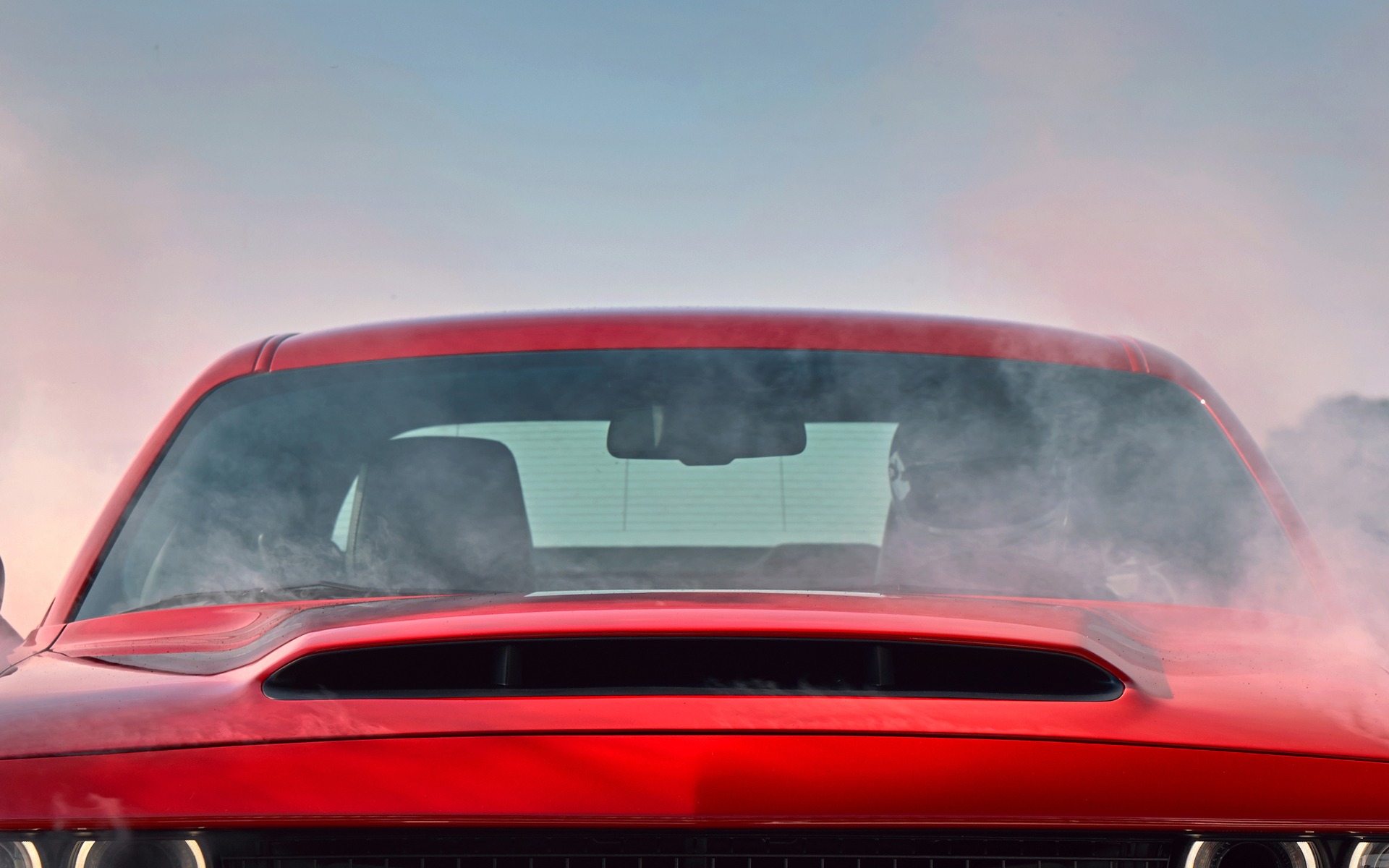 Fiat Chrysler Automobiles' marketing team has done a good job so far of keeping our interest in the Dodge Demon. The fifth teaser video—of 15!—has been released today, and reveals a little more about the future drag-strip queen's engine.
First of all, while last week's "Crate" video made us wonder if the Demon would actually get a revised version of the Hellcat's engine, or a naturally-aspirated crate engine, the new video called "Forced Induction" confirms the HEMI V8 will be supercharged.
More air will be fed to the engine via a giant hood scoop, which FCA claims is the largest ever installed on a production car. Its opening measures 45.2 square inches, and it's called Air Grabber. On the underside of the hood, we find an air duct that will lead directly to the cold-air intake box. Two of the car's headlights will get an illuminated ring, but will serve to funnel in more air to the engine. More cold air fed to the engine means a higher fuel-air mixture and increased power. So the 2018 Dodge Challenger SRT Demon should boast a higher output than the Hellcat after all.
Share on Facebook