Honda Unveils the Clarity in New York: Chasing the Hydrogen Dream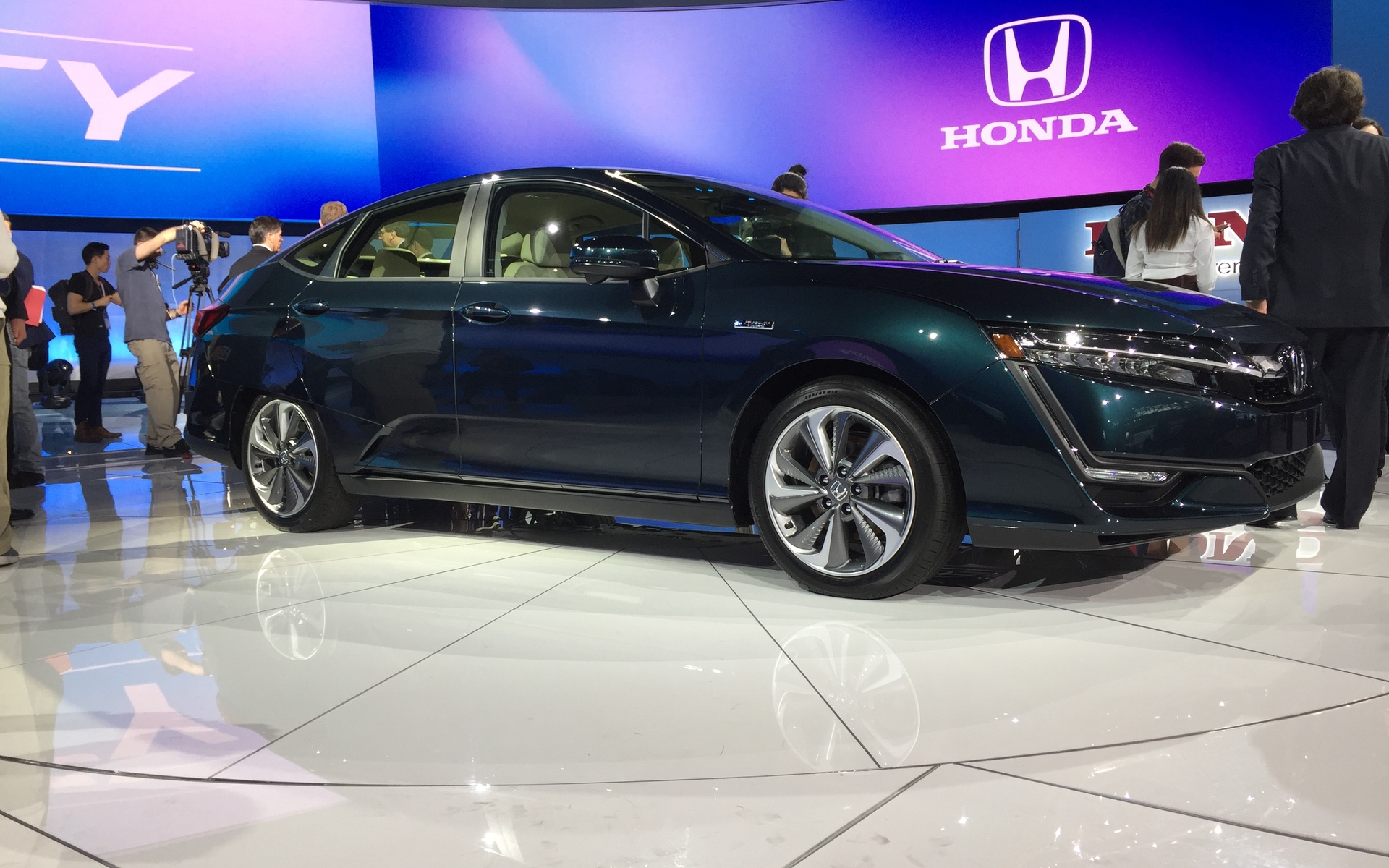 After much humming, hawing and nail-biting, Honda officially launched the Clarity at the 2017 New York Auto Show.
This is an extremely important vehicle for Honda, despite the fact that they only expect to sell 75,000 units in the next four years. It's significant because the company is jumping on the electric vehicle bandwagon. In fact, their goal is for EVs to make up two thirds of their product line by 2030.
But by putting almost all their eggs into the hydrogen basket, the Japanese automaker appears to be off target. The message from Honda spokespeople is simply that hydrogen is the future. And yet, all other indicators are saying that by the time there's a proper infrastructure in the civilized word, electric batteries will offer a much better capacity than hydrogen. Not to mention the fact that hydrogen's power output is 2 to 3 times less than conventional electric batteries.
Be that as it may, there are three versions of the Clarity coming to America: Hydrogen, EV and Plug-in Hybrid.
Only the Plug-In Hybrid is coming to Canada, and that's a good thing because, unless you live in California, hydrogen costs more than gas, and the fully electric version has a mere 130 km of range.
Volt-like range
The Clarity Hybrid offers 67.2 kilometres of range in all-electric mode. With assistance from a 1.5L Atkinson-cycle four-cylinder engine, the Clarity's total output comes to 181 horsepower and 232 lb.-ft. of torque. This is more than respectable. Fill up the tank and you're good to go for 530 kilometres. Numbers like this put it close to the Chevrolet Volt's.
This car will come with an array of standard equipment, such as air conditioning, and features an attractive cabin crafted with recycled and eco-friendly materials.
While Honda's hydrogen tunnel vision may prove problematic, the Clarity Plug-in Hybrid is cause for interest. As a plus, the passenger compartment promises to be spacious. The design may not be to everyone's taste, but that's because automakers seem to think that green cars should look weird (except Tesla, obviously).
Share on Facebook