Toyota Unveils its New 2018 Camry, and it's a Looker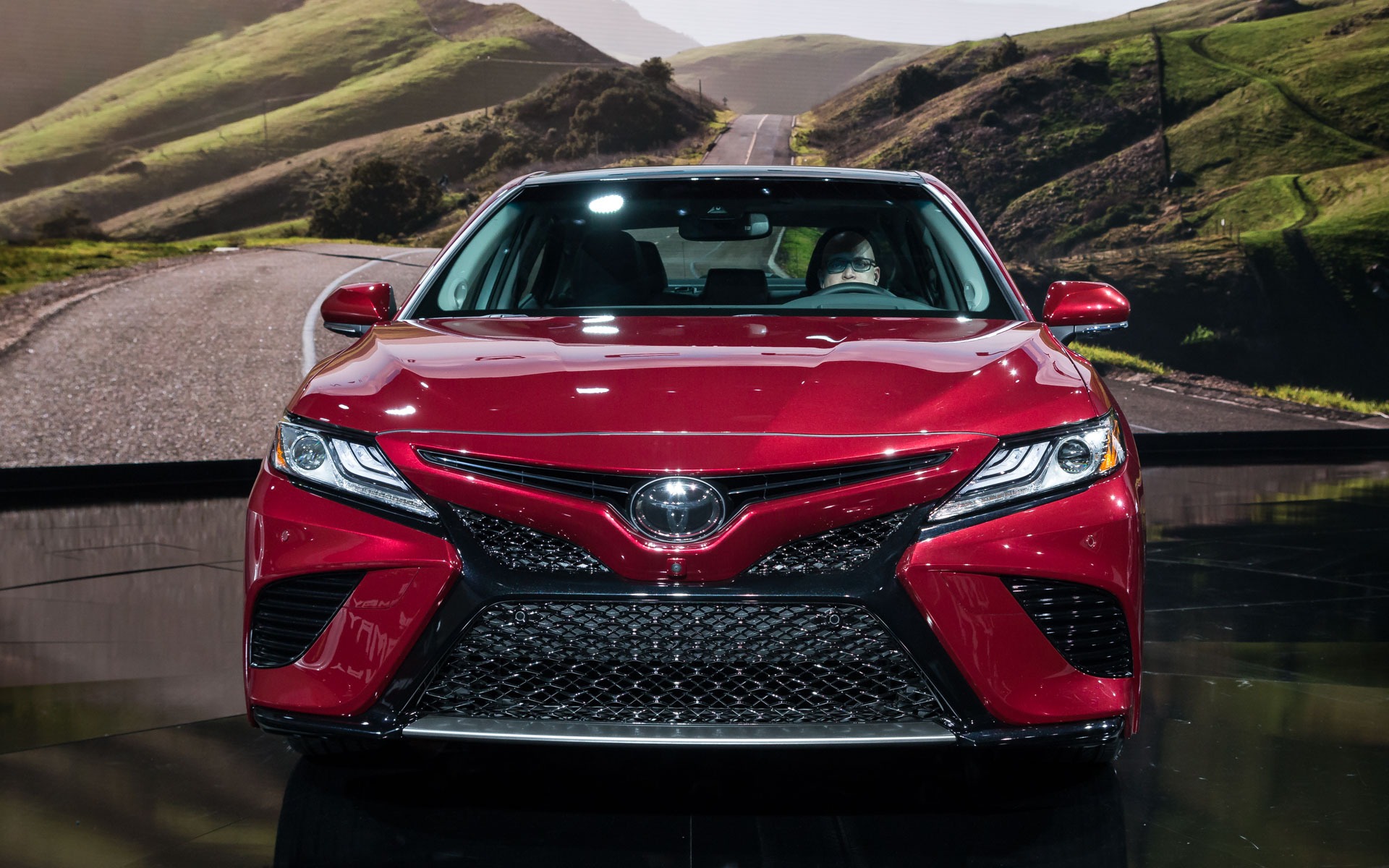 The Toyota Camry is one of the best-selling cars in North America. Although we can criticise the car for its relative lack of character, it seems as though consumers have adopted the sedan for its great reliability record, its strong resale value and its high level of comfort.
Camry buyers are loyal, and that's why Toyota can take some risks to attract new customers. Two years ago, it was the "new and audacious Camry," and this time around, it's the new "sexy" Camry, according to Toyota's CEO, Akio Toyoda.
As you can see in the pictures, the 2018 Camry received a substantial redesign. Note the marked difference between the XLE version, for the typical buyer, and the XSE version that targets a clientele who prefers "sportier" vehicles.
The midsize sedan gets a new platform for a more dynamic drive, a sportier suspension and a more precise steering setup. All without compromising comfort that made the car's reputation. At least, that's what we were told.
Toyota says the 2018 Camry will offer three new engines, but in reality, they're well known. The 3.5-litre V6 is still available as an option, but gains direct injection, while the base engine is a new generation of the tried-and-true 2.5-litre four-cylinder mill. A hybrid powertrain will continue to be available as well. However, these engines' output has been increased, without sacrificing fuel economy. Exact numbers haven't been announced yet.
For the first time in its history, Toyota is offering a sport trim on the Camry, which includes a two-tone appearance. With its black roof, and the rest of the car painted white, the Camry really does pull off the sport sedan look. Let's hope its performance can match its styling.
Toyota, which has recently been criticised by Donald Trump for assembling the Corolla in Mexico, reminded everyone that the Camry is the most American-made car on the market, based on where its parts come from, and that the company will be investing 10 billion dollars in the United States during the next five years. Since its arrival on North-American soil, the automaker has poured more than 60 billion dollars into the country's economy.
Share on Facebook