2018 Toyota C-HR: for Attracting Young Professionals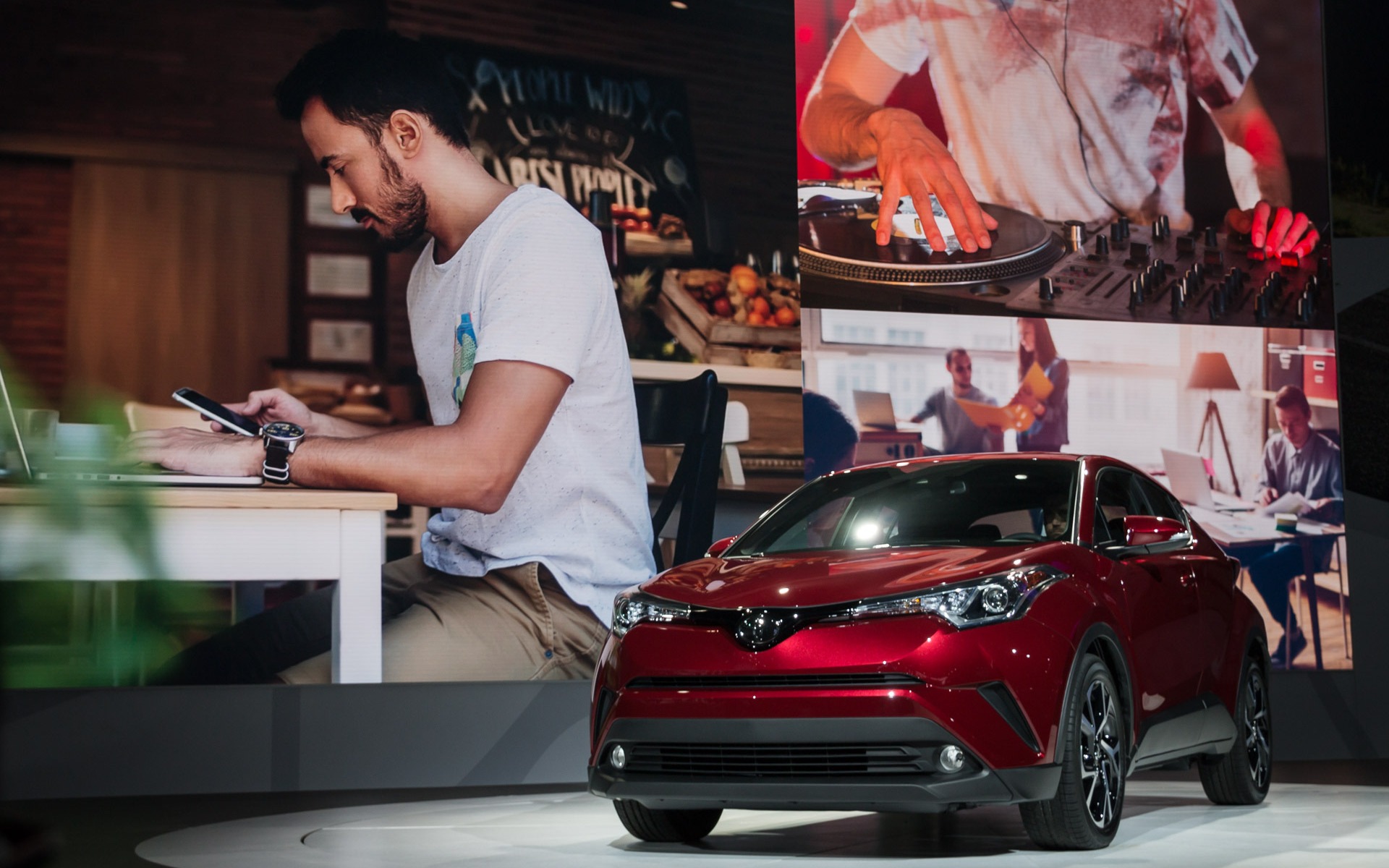 Scion is dead, and Toyota is humbly accepting the disappearance of its brand that was created to bring a younger crowd back to Toyota. Scion was established at a time when Toyota had a bad reputation with young buyers, as it was considered a brand that sold boring cars.
The Scion division presumably completed its mission, and that's why it has been retired after sending a few models to Toyota. The Scion iM became the Corolla iM, the FR-S became the 86, and the little Scion SUV concept that was presented in the last year becomes the 2018 Toyota C-HR.
The vehicle scheduled to arrive in dealerships in the spring of 2017 has just been unveiled in Los Angeles. Here's what we know, as for now, a lot of details about it remain a mystery.
First off, the C-HR means "Coupe High-Rider." Actually, the vehicle's styling, and the fact that the rear-door handles are cleverly camouflaged, really gives us the impression that we're looking at a coupe with a truck suspension.
The vehicle's cockpit is unique, as it doesn't resemble those in other Toyota models, but more in line with Scion's styling, if the brand would have survived.
Strangely, when it will hit the market, the vehicle will only be available with two trim levels, XLE and XLE Premium. Toyota insists in reminding us that the 2018 Toyota C-HR will be offered with the Toyota Safety Sense package, which will be included in every one of the brand's models except the Yaris Sedan.
But wait! XLE was a trim designation usually reserved for more-equipped versions. We had the Camry LE, the SE and then the XLE!
Marketing ploy or not, the C-HR is equipped with a 2.0-litre, four-cylinder engine, good for 144 horsepower and 139 pound-feet of torque, which puts it in the same league as its main rivals, the Honda HR-V and the Mazda CX-3. In the rest of the world, buyers can choose a turbocharged, 1.2-litre engine, but it will be less powerful than the one we'll be getting.
The continuously variable automatic transmission, or CVT, will send power to the front wheels. That's right. An all-wheel drivetrain should be in the works, or I would imagine so, but for now, it hasn't been confirmed, and neither has pricing. We should get more information this winter.
In the meantime, we can only salute Toyota for entering the subcompact SUV segment.
Share on Facebook