2017 Toyota C-HR: a Glimpse of the Cockpit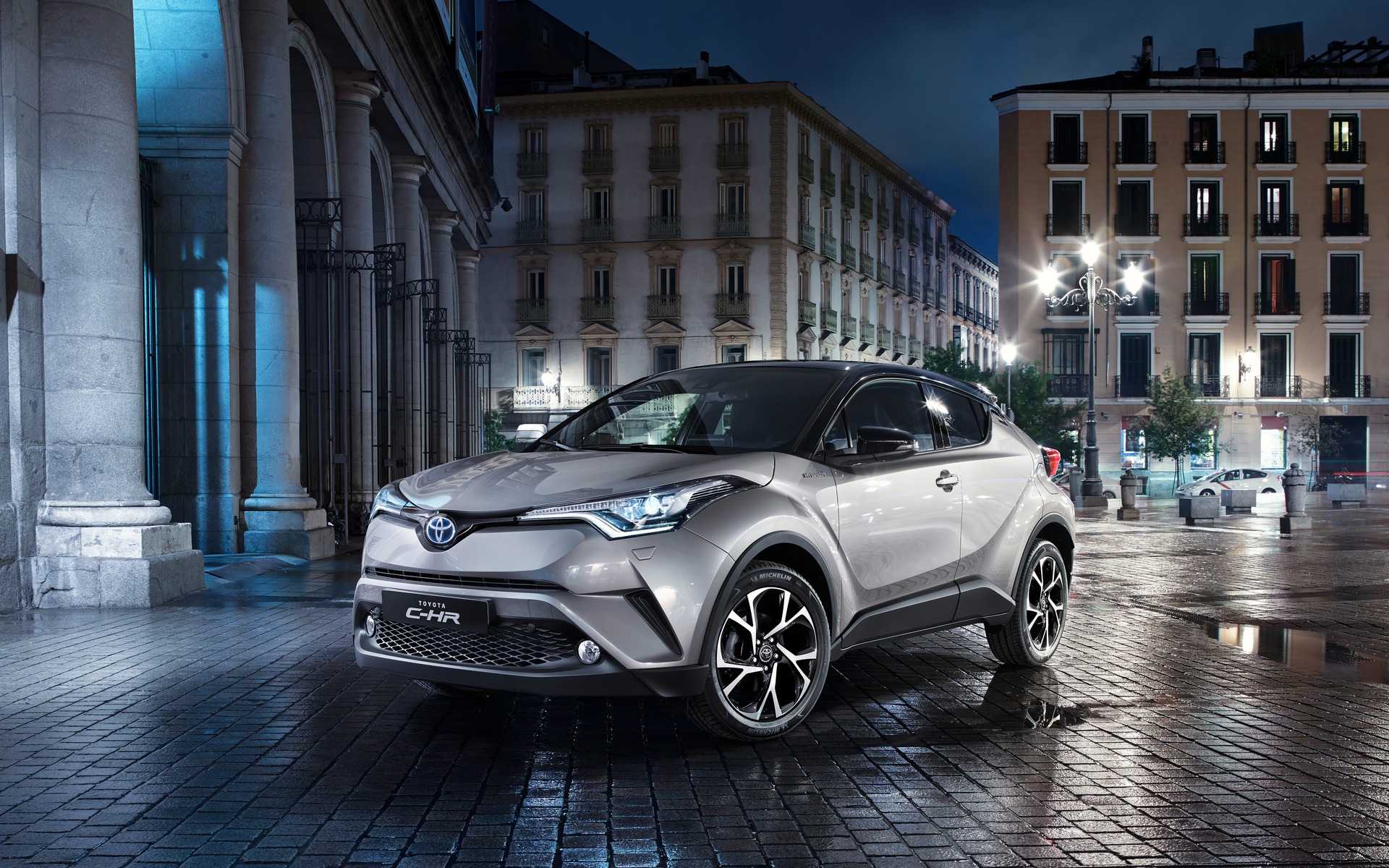 Some time ago, we presented images of Toyota's new urban SUV, the C-HR. The automaker initially planned to bring it to the U.S. and Canadian markets under the Scion banner, but after announcing the termination of the brand, the little utility vehicle will wear a Toyota badge. Like in the rest of the world.
The Toyota C-HR will rely on very unique styling to distinguish itself from the Honda HR-V, the Mazda CX-3 and the Jeep Renegade, among others. It will notably boast a coupe-like profile with rear-door handles concealed near the roofline. The production version's design isn't as spectacular as the concept that toured auto shows across the globe last year, but we had to expect a slightly more conservative form.
The automaker recently released a few pictures of its cockpit, and we can immediately notice a driver-focused centre stack. There's a good-sized touchscreen on which are located the sound system controls. Some luxury features will be offered, at least in Europe, such as a heated steering wheel, precollision warning, lane-change warning and leather upholstery.
Also in the Old Continent, a turbocharged, 1.2-litre engine developing 116 horsepower will be offered as standard, mixed with either a six-speed manual transmission or a continuously variable automatic. A hybrid powertrain will also be available, which produces 122 horsepower and allowing a fuel economy rating as low as 3.7 l/100 km. The powertrain for the North American market hasn't yet been confirmed, but we're expecting an engine that should develop around 150 hp.
Share on Facebook