2017 Volvo S90: Swede-swiping the Competition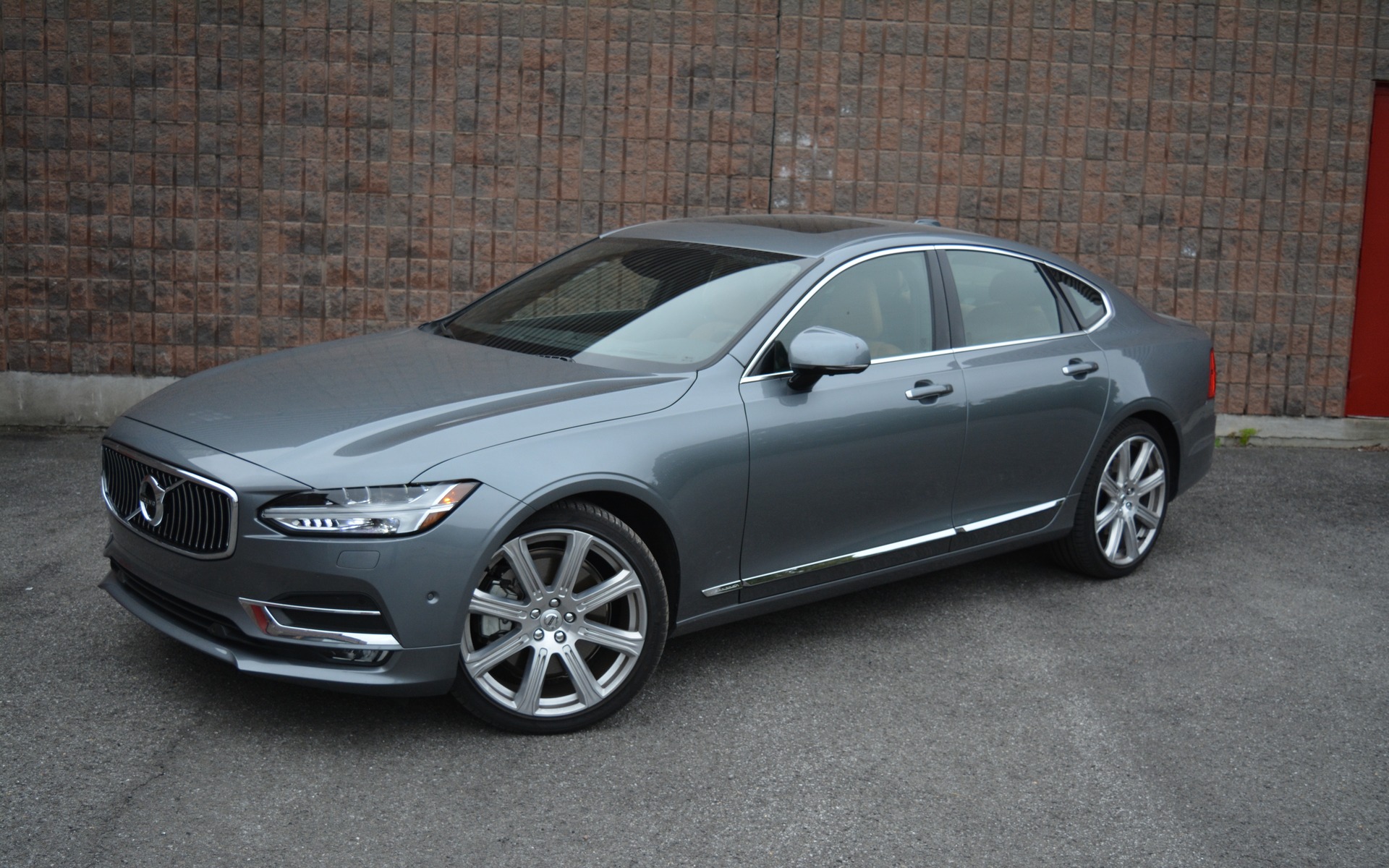 Strong points

Impressive powertrain and drive comfort
Bowers & Wilkins audio will blow your mind
Exquisite materials and gorgeous craftsmanship
Loaded with modern technology

Weak points

Trunk is tighter than expected – get a V90
Odd start-stop button
Deactivatable active safety features reactivate automatically
Full report
Being close-minded is the best way to miss out on countless amazing things in life. I long ago understood that saying "I don't like…" or "I'm not interested" to various opportunities served only to limit my personal growth. Take it from me; give life and all it has to offer a chance.
If you're in the market for a new midsize luxury car, don't write off everything that is not German. Don't get me wrong, I love me a Mercedes or Audi, but it's nice and be told that there are other options. The new 2017 Volvo S90 throws its uniquely designed appearance and impressively luxurious content into the mix, severely disrupting the establishment.
No stone unturned
Volvo's been given a second chance at life and they've proven that it will not be wasted. The S90 is a rolling sculpture of masculinity and power aimed directly at the discerning luxury-car buyer.
The S90, and all other Volvos for that matter, looks like no other car on the road; it is immediately recognizable. Its boxy yet sleek lines make the large car seem even bigger, and powerful. The rear may not be to everyone's tastes, but its uniqueness cannot be denied.
The cabin is nothing short of a stunning work of art. Everywhere you look, there are gorgeous materials, beautiful accents and wonderful attention to detail. The incredible seats are especially noteworthy. Also important to mention is the touchscreen interface that requires a few too many moments to boot up and once running, it will you take a few extra moments to find what you're looking for. The learning curb is steep, but will be tamed after a while.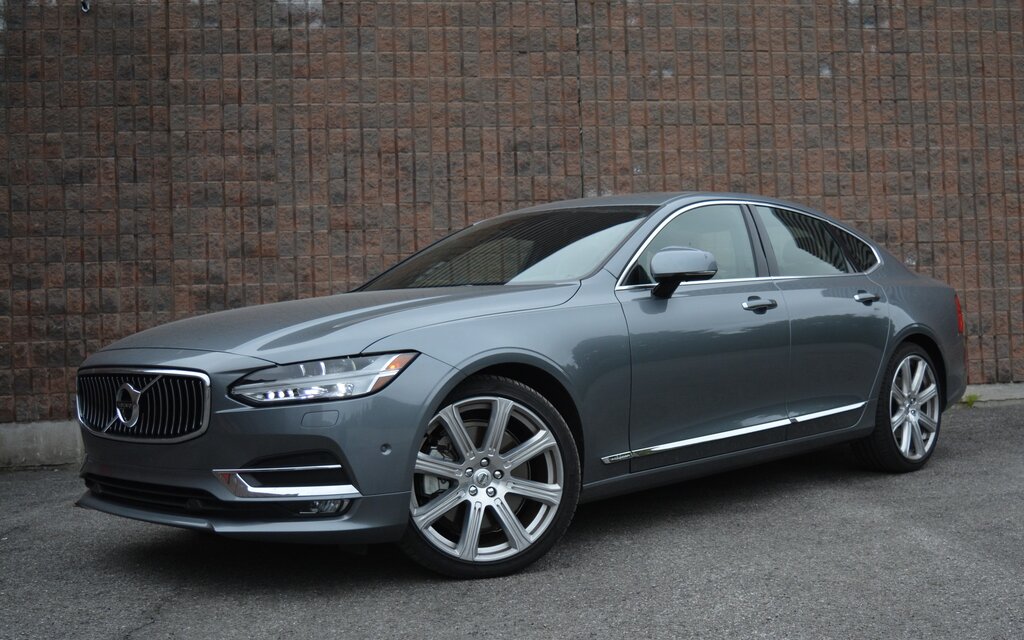 Four cylinders
Unlike all of its competitors, the S90 is available with only a turbocharged and supercharged four-cylinder engine. The T6 being the base car in Canada, it is more powerful than all other four-pots and more so than a number of competing six-cylinder engines.
Its 316 horsepower, on tap as of 5700 rpm, and 295 lb.-ft. of torque, make short work of the 1919-kg (4222-lb.) sedan. Maximum twisting power arrives at 2200 rpm and pushes fiercely up to 5400 rpm. Meanwhile, the eight-speed Geartronic automatic transmission expertly channels the power to all four wheels.
In all seriousness, Volvo's Drive-e technology makes me realise how obsolete the need for six-cylinder engines is. I get V8s but even so, if 400 horsepower is a minimum for you, hold off a little while for the upcoming 400-hp S90 T8.
The 2017 S90 rides better than the last XC90 I drove, where its suspension and chassis are superior at managing various road surfaces, including the worse of the crater-riddled country paths.
Overnight success
The most interesting about an overnight success is that it usually takes years and years of hard work to become one. If the previous S80 was laughable as a segment mate to the BMW 5 Series, Mercedes-Benz E-Class and Audi A6, the new $56,900 S90 T6 AWD is enough to make the Germans squeamish.
Don't be close-minded and discover for yourself how Volvo has reinvented itself.
Share on Facebook