The New 2018 Volvo XC40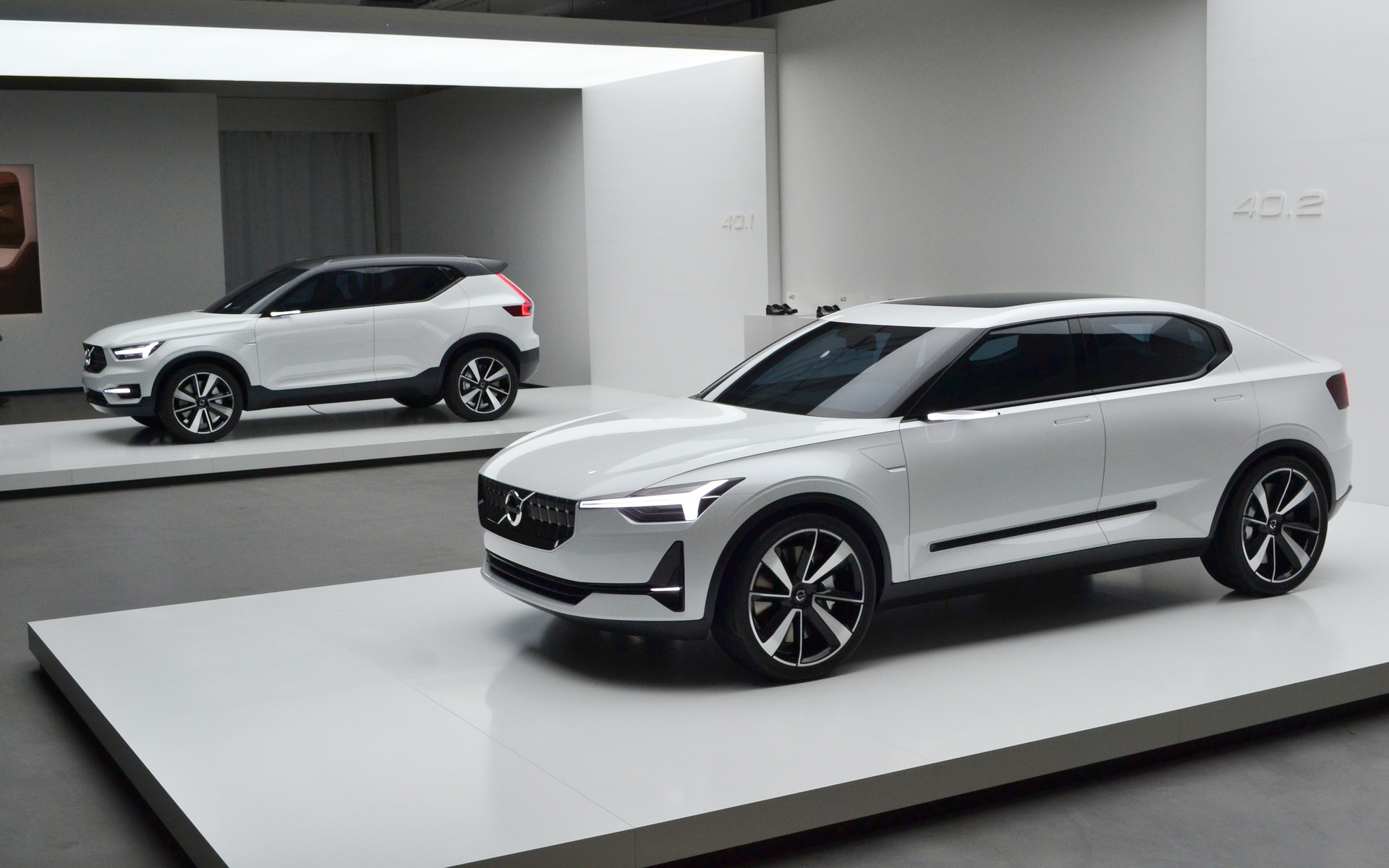 It's been an uphill climb for Volvo since 2008. With the economic crisis and then-owner Ford's struggles to refresh the brand's aging models, the Swedish automaker lost significant market share. But now that it's under China's Geely Group and has years of careful restructuring and planning behind it, Volvo is re-emerging with various new products being rolled out.
The first model in this renewed effort is the XC90. It sets a new benchmark for luxury SUVs and already has several major awards to its name. Later this year, we'll be introduced to the group's latest creations, the S90 sedan and V90 wagon. The S90 will be nudging out the S80, replacing it as Volvo's flagship vehicle.
Volvo XC40, the new compact luxury SUV
Want to know what Volvo's really excited about? The 40 Series is returning to North America, after a hiatus since 2011. Even though the V40 wagon continued to be sold in Europe, Peter Mertens, Vice-President, Development at Volvo, admits that pulling it out of the North American market was a mistake—especially in a time where the success of a model is dependent on its worldwide distribution.
The 40 Series will be built on the all-new compact modular architecture (CMA). Developed jointly with Geely, this architecture will not only make it easier and more cost-effective to build several different models, it can also accommodate different engines, as you would with Lego blocks.
Here's what we know so far
The XC40 will be the first model to hit the market and is expected in 2017 as a 2018 model;
The S40 and V40 will follow later.
Volvo will be focussing on three drivetrains. The standard offer will be a 1.5-litre three-cylinder turbo able to work jointly with an all-wheel drive system. In the T5 Hybrid, it will be paired with a 9.7-kWh electric motor and a lithium battery for an extra 74 horsepower, pushing the total up to approximately 250 horsepower. And what about a Polestar turbo version with 320 horsepower? It's a definite possibility.
Since Volvo wants to electrify all of its product lines and sell nearly one million electric cars by 2025, a fully electric version with 350 kilometres of range will also be released before 2019.
The 40.1 and 40.2 concepts
Just to get our mouths watering, Volvo has unveiled two concept cars designed to give us a glimpse of what their future production models might look like.
The 40.1 is a clear indication of the upcoming XC40. We're hoping that several of the visual components are kept. There's a noticeable influence from its big brother, the XC90, especially the angular lines, the front treatment and the taillights. Seen from the side, there are also some similarities with the Range Rover Evoque.
The 40.2 concept's style—which is halfway between a wagon and a sedan—suggests a new inspiration for the S40. They're aiming for a vehicle that's not only elegant, but also functional, thanks to a large trunk and liftgate for easy loading. This practical aspect is sure to attract families.
This is big news from Volvo. There's no doubt that the 40 Series is going to be at the heart of the brand's renewal. And chances are that the XC40 will be a popular choice among Canadian consumers.
Share on Facebook