2017 Mercedes-Maybach S 650 Cabriolet: Celebrities Going Topless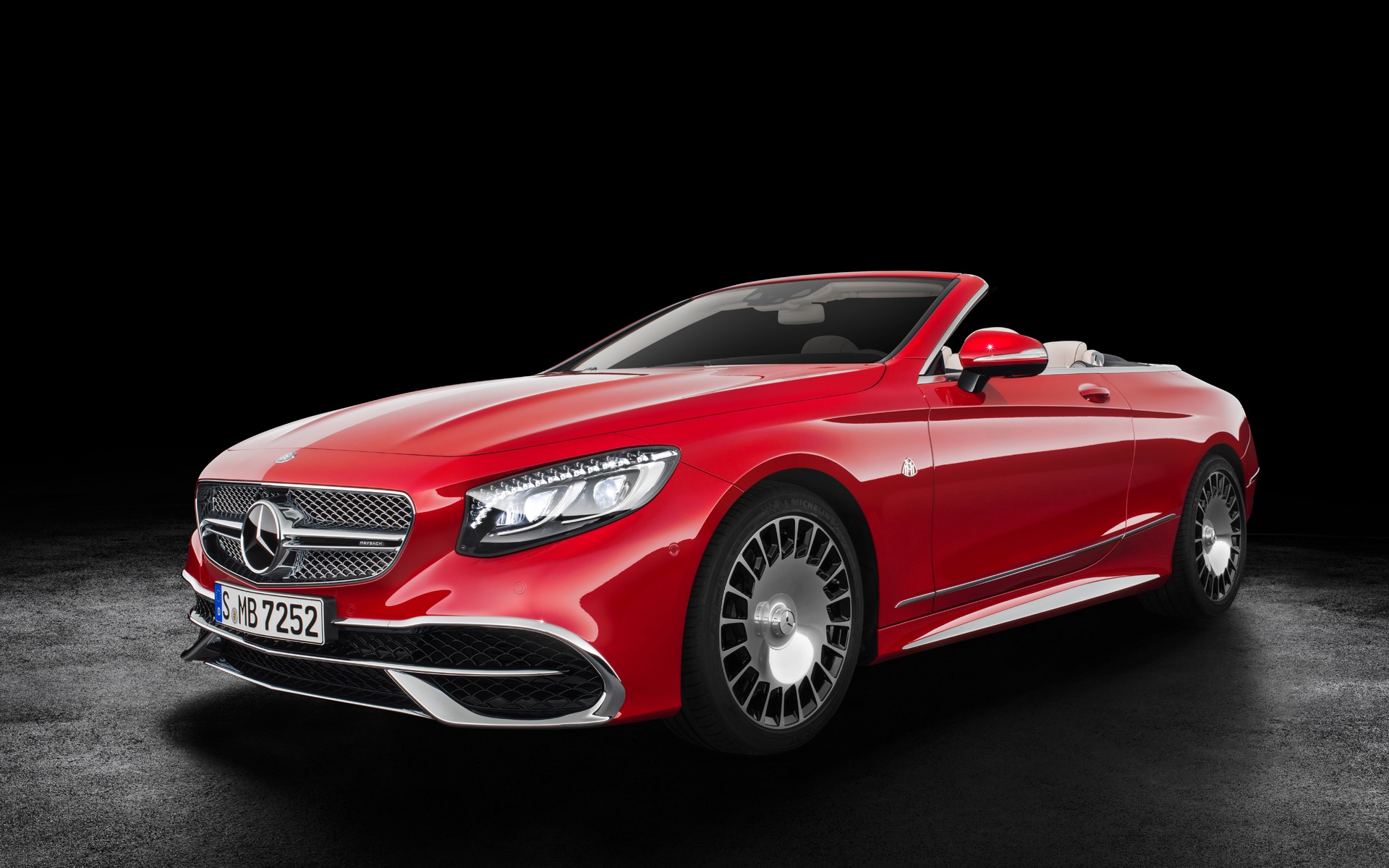 Let's face it; it's not because you're insanely rich or famous that you don't like to get behind the wheel, especially in warm and sunny climates. There couldn't be a more fitting place than Los Angeles to unveil the 2017 Mercedes-Maybach S 650 Cabriolet.
Obviously based on the recently introduced Mercedes-Benz S-Class Cabriolet, the S 650's production will be limited to 300 units worldwide, 75 of which will be sold in the United States. No official number for the Canadian market, but our ten fingers will likely be enough to count them.
In the U.S., the Mercedes-Maybach S 650 will be offered in three paint and trim themes: Zircon Red Paint with a Porcelain and Black interior; Cote d'Azur Blue with a Porcelain and Saddle Brown interior; and designo Diamond White with a Porcelain and Yacht Blue interior.
There's little to say about the car's interior, since buyers can basically choose all the trimmings their little heart desires, although it does include a full leather interior as well as seat upholstery with perforated and quilted leather that mimics a waterfall-like pattern. Deep-pile floor mats, a slew of embroidered or embossed Maybach logos and a chrome-plated, numbered plaque are also included, as is a certificate of authenticity signed by Dr. Dieter Zetsche, head honcho of Daimler AG (whoopee!). In addition, a colour-coordinated matching set of luggage is included with every purchase.
To make sure people don't mistake the 2017 Mercedes-Maybach S 650 Cabriolet with the, ah, more plebeian S-Class Cabriolet, there's a redesigned front bumper, unique 20-inch alloy wheels and plenty of chrome badging.
The S 650 gets a twin-turbo, 6.0-litre V12 engine that develops 621 horsepower and 738 pound-feet of torque, a seven-speed automatic transmission, a rear-wheel drivetrain and an air suspension with variable damping control.
This sumptuously powerful droptop will arrive in North America sometime next summer. Pricing hasn't been announced for the U.S. and Canadian markets, but for those who are seriously interested, it's not important. In Europe, however, the 2017 Mercedes-Maybach S 650 Cabriolet will be listed at €300,000, or roughly CAD$430,000 before freight and delivery charges as well as sales tax. No sweat.
Share on Facebook