Vision Mercedes-Maybach 6 Cabriolet: Breathtaking!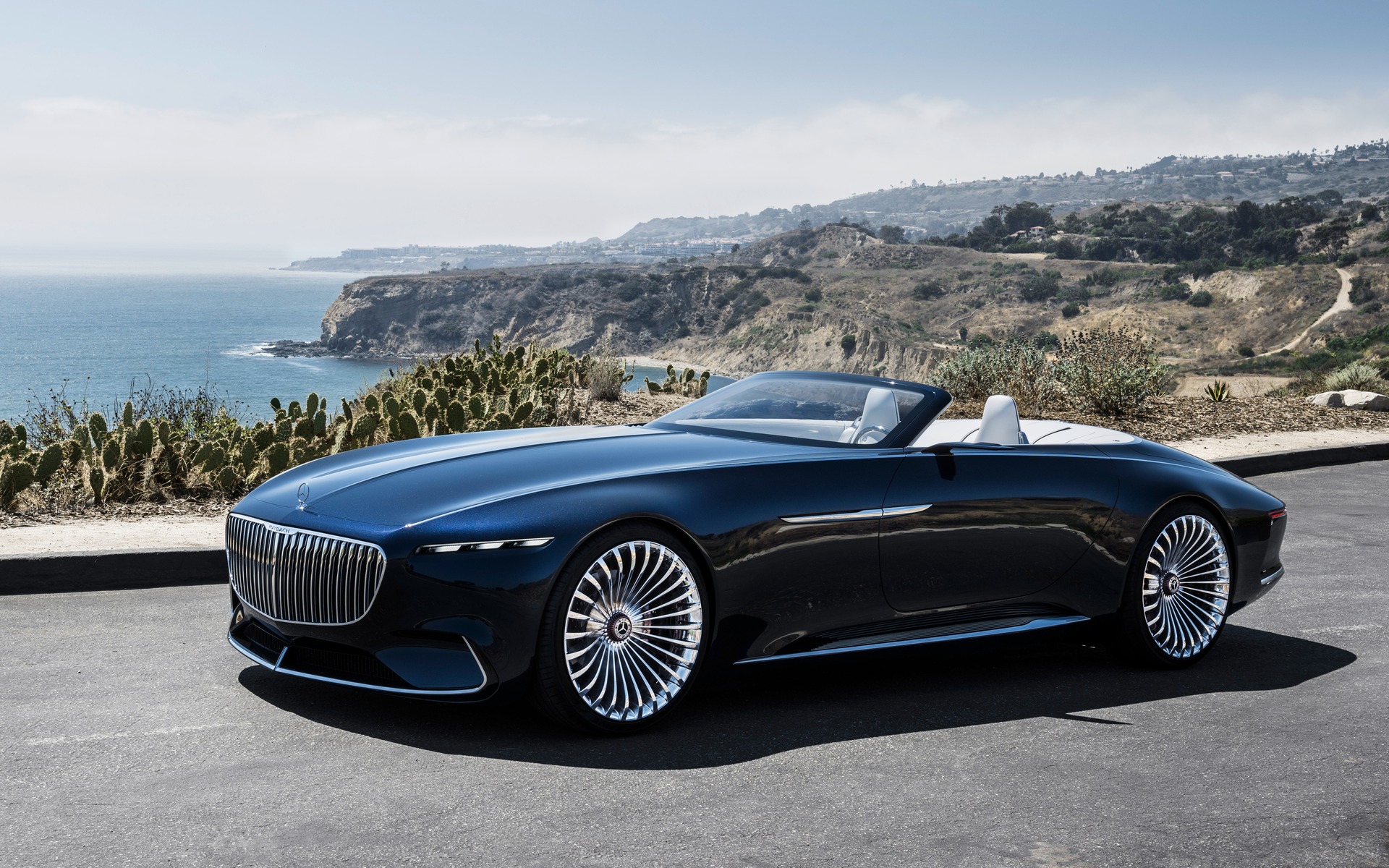 It's difficult for an automaker to stand out amongst the horde or exceptional cars that are presented each year the Monterey Car Week, in California, which concludes with the famous Pebble Beach Concours d'Elegance.
However, Mercedes-Benz did succeed in drawing attention with the Vision Mercedes-Maybach 6 Cabriolet. This concept convertible, which measures almost 20 feet (6 metres) long, boasts an art deco design that pays tribute to the "automotive haute couture."
The two-seat droptop features a sumptuous, curvaceous cockpit, with a mix of buttoned white nappa leather, rose gold trimming and translucid elements that provide blue ambience lighting. In addition, each upholstery button houses an illuminated Mercedes-Benz star. Biometric sensors monitor the state of mind and health of the car's passengers.
The Vision Mercedes-Maybach 6 Cabriolet is a fully electric vehicle. Thanks to four electric motors and a flat battery pack lodged beneath the body, this convertible benefits from all-wheel drive and a total of 750 horsepower. The automaker estimates a 0-96 km/h (0-60 mph) dash of less than four seconds as well as a driving range of more than 500 kilometres. The system allows a charging capacity of up to 350 kW, and a five-minute recharge can add 100 km of range.
However, it's the exterior design that's without a doubt the most striking element of the car. With an overall length of 5700 millimetres, a width of 2103 mm and a height of 1341 mm, the concept flaunts a very long hood, but a stretched, boat tail-style rear end. It's also highlighted by a massive front grille, slim headlights and taillights as well as magnificent 24-inch allow wheels painted rose gold.
We could go on describing the beauty of this convertible, but we rather recommend you admire it in the Vision Mercedes-Maybach 6 Cabriolet photo gallery.
Share on Facebook