Brabus Announces A Sharper Mercedes-Maybach S600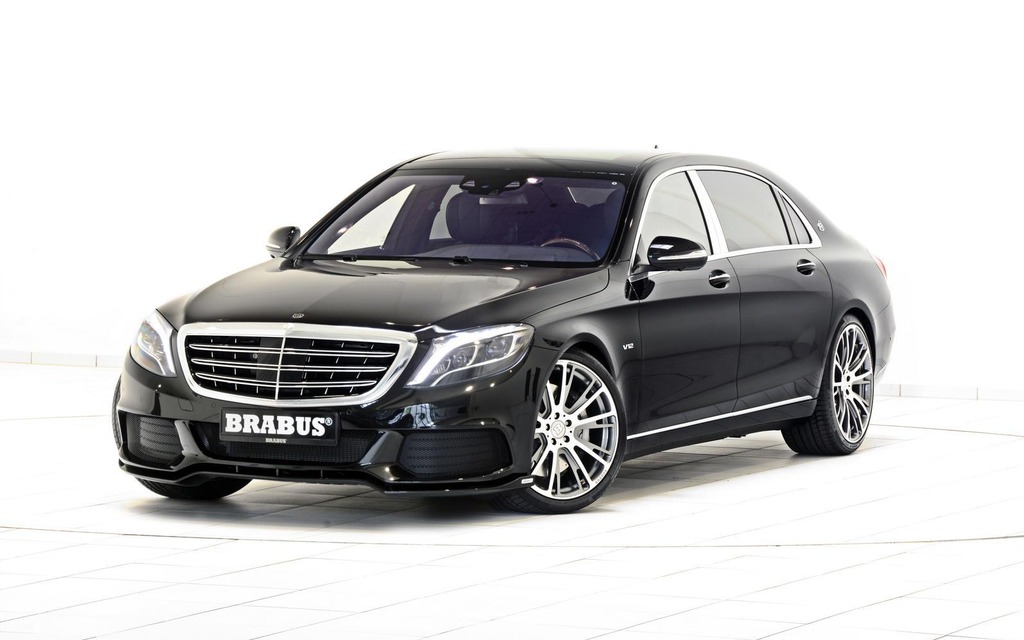 Just in case you were afraid to be seen as too plebeian behind the wheel of your Mercedes-Maybach S600 (or actually in the back; who drives their Maybach?), German tuner Brabus is happy to present you with their latest modification program, which is for the new luxurious sedan.
The first thing that was upgraded is the engine. Since the stock V12 mill was obviously not powerful enough, Brabus re-bored the block so that the overall displacement is increased to 6.3 litres, and then replaced the weak stock turbos with larger units. The results speaks for themselves: the car now has 900 horsepower and 1106 pound-feet of torque, which is enough to propel this 2.8-tonne barge to 100 km/h in 3.7 seconds and eventually hit 350 km/h, or fast enough for your driver to get into some serious trouble.
The rest of the car has also been updated with new bumpers, 21-inch wheels and a rear diffuser. The cockpit has also been fitted with new leather and the iBusiness suite, which gives rear passengers the full array of Apple technologies.
Share on Facebook