Here is the Mercedes-Benz X-Class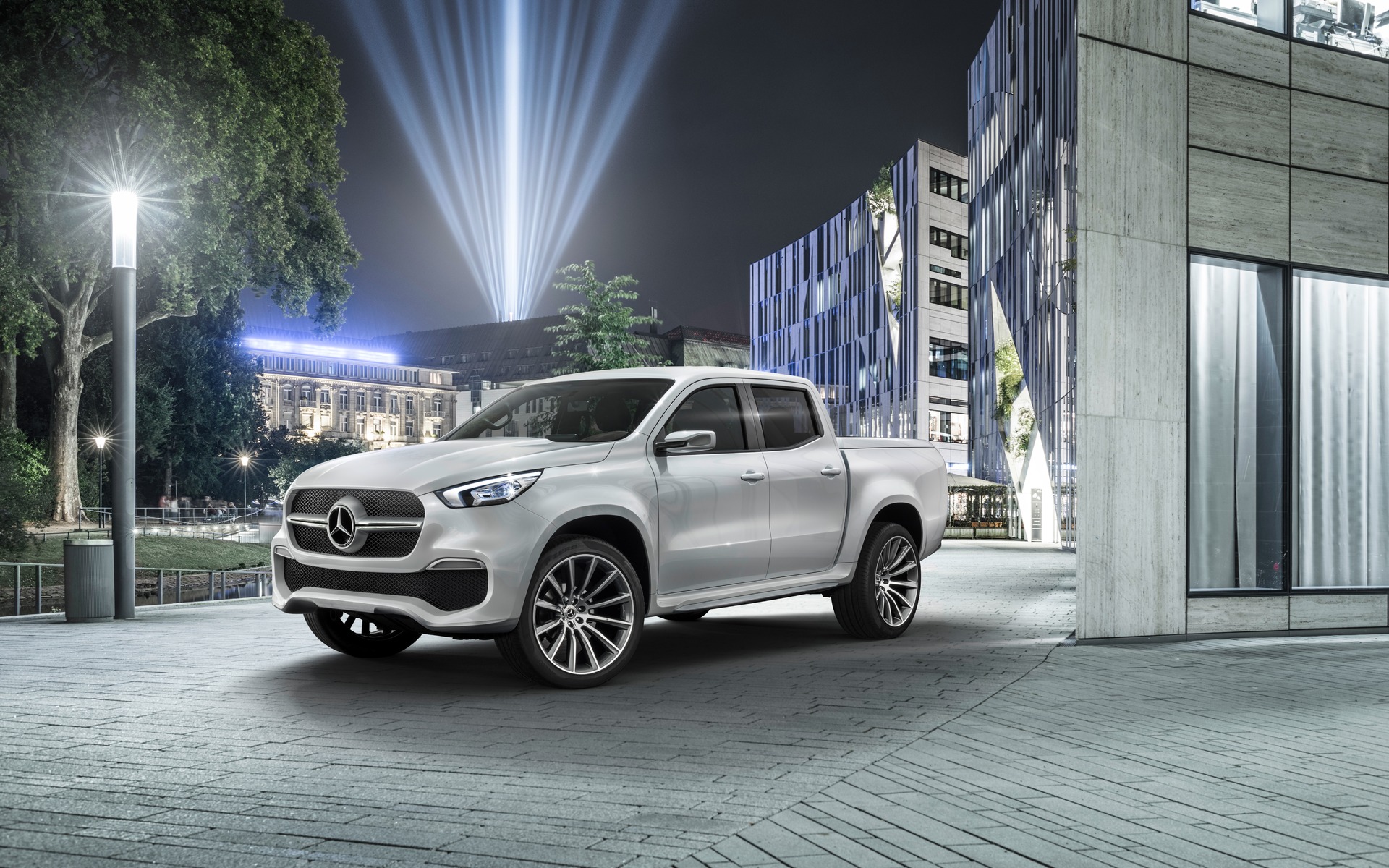 We can finally see the vehicle nobody expected to see: the latest Mercedes-Benz offering, a midsize pickup truck concept.
First of all, we need to point out that this is indeed a concept, as the production version will probably be different.
There are two distinct versions: Powerful Adventurer and Stylish Explorer.
Stylish Explorer is a very luxurious offering into the international midsize truck segment, which is currently lacking a more upscale model. Note that we are talking about the smaller trucks here, not the oh-so-popular full-size segment, which is chock full of luxurious pickups. The front of this concept looks like the brand's other SUVs, while the 22-inch wheels looks like they will mostly be used on the road, not on dirt.
Speaking of dirt, this is where the Powerful Adventurer will shine: it is higher and more aggressive than the urban version, is clad in off-road tires and it also gets larger fenders to make sure the truck won't sling mud everywhere. Inside, there is a fire extinguisher… just in case.
Mercedes-Benz specifies that they target Europe, Latin America, South America and Australia. There is no mention of North America, but we can't help to hope the manufacturer is thinking about bringing this truck here if buyers are interested.
Share on Facebook