Ford Will Prove The Ford F-150 Raptor's Worth By Racing It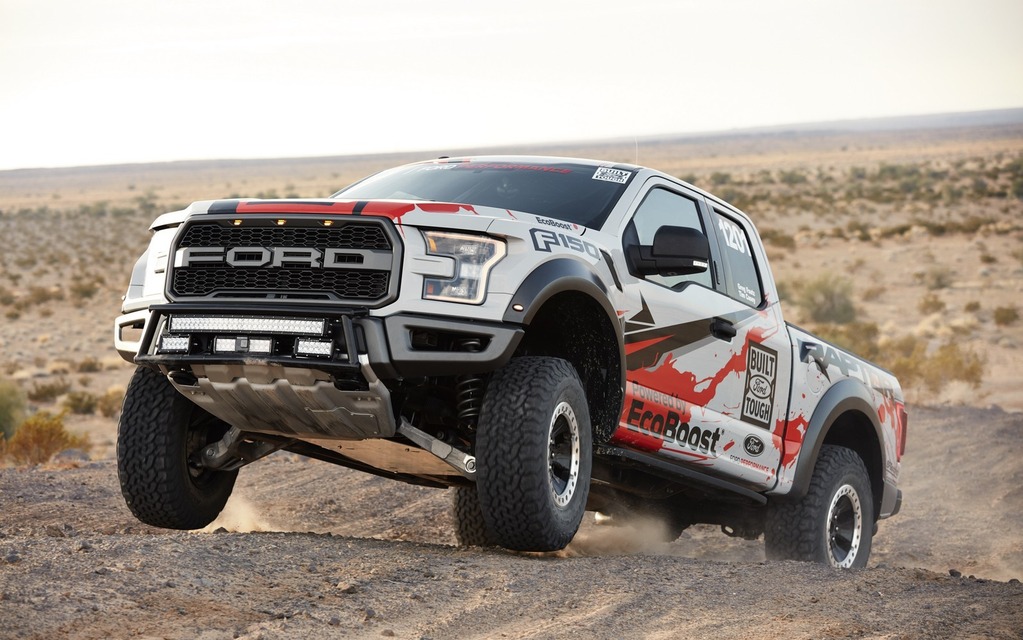 Ever since the Ford F-150 Raptor's specifications were unveiled, people have been doubting the EcoBoost 3.5 litre V6's performance and lamenting that they'll miss the past-generation's big V8.
Ford wants to prove that its new high-performance truck is fast enough to bear the name Raptor... and what better way to showcase its strength than to race it?
We will see a Raptor jumping around America's offroad tracks next year. The truck will obviously be modified for this purpose: its turbocharged engine pumps out more than 410 horsepower, its suspensions were redone by Fox Racing Shox to offer more travel and increased road clearance, and it receives a rollcage and a set of racing seats with five-point harnesses.
The truck will compete in a few endurance races throughout next year. You'll be able to see it at the Parker 125, in the popular Mint 400, at the Laughlin Desert Classic, during the Reno-Vegas Sprint, at the Pahrump Nugget 250 and during the Bluewater Challenge.
If the 2017 Ford F-150 Raptor is on your shopping list, you might want to check out the results of one of these races; this way, you will have the necessary arguments against your truck being inferior because it doesn't have a V8.
Share on Facebook