Facelift For The 2016 Lexus ES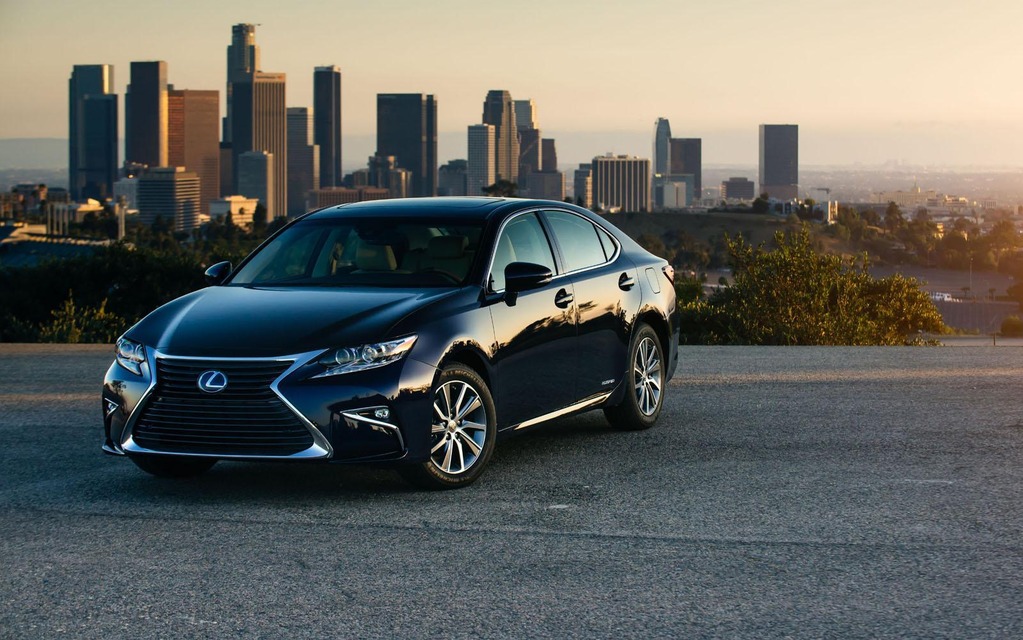 The ES is Lexus' midsize luxury sedan; while it has been enjoying relative success so far, Toyota still decided it needed a few changes to keep it competitive. For 2016, The ES 350 and ES 300H (the hybrid version) received a few changes, and we see the North American model here.
First of all, the front of the car has changed; it receives a different grille and LED headlights as standard equipment. A new bumper, four new colours and updated taillights complete the exterior changes.
Inside, there is a new steering wheel and different leathers. The switches are now made of shiny black plastic and you can choose to decorate the vehicle's interior with various materials. The ES features a dual-zone automatic HVAC control, 10-way adjustable front seats and a seven or eight-inch infotainment screen, depending on the chosen model.
Under the hood, Toyota's 3.5-litre V6 still purrs, sending its 268 horses to the front wheels. If fuel economy is high on your priority list, you'll prefer the ES 300h which is powered by a 2.5-litre four-cylinder and an electric motor. With a combined output of 200 horsepower, this drivetrain enables the sedan to post impressive fuel economy numbers (5.9 litre per 100 km).
Share on Facebook