New Fascia For The Lexus ES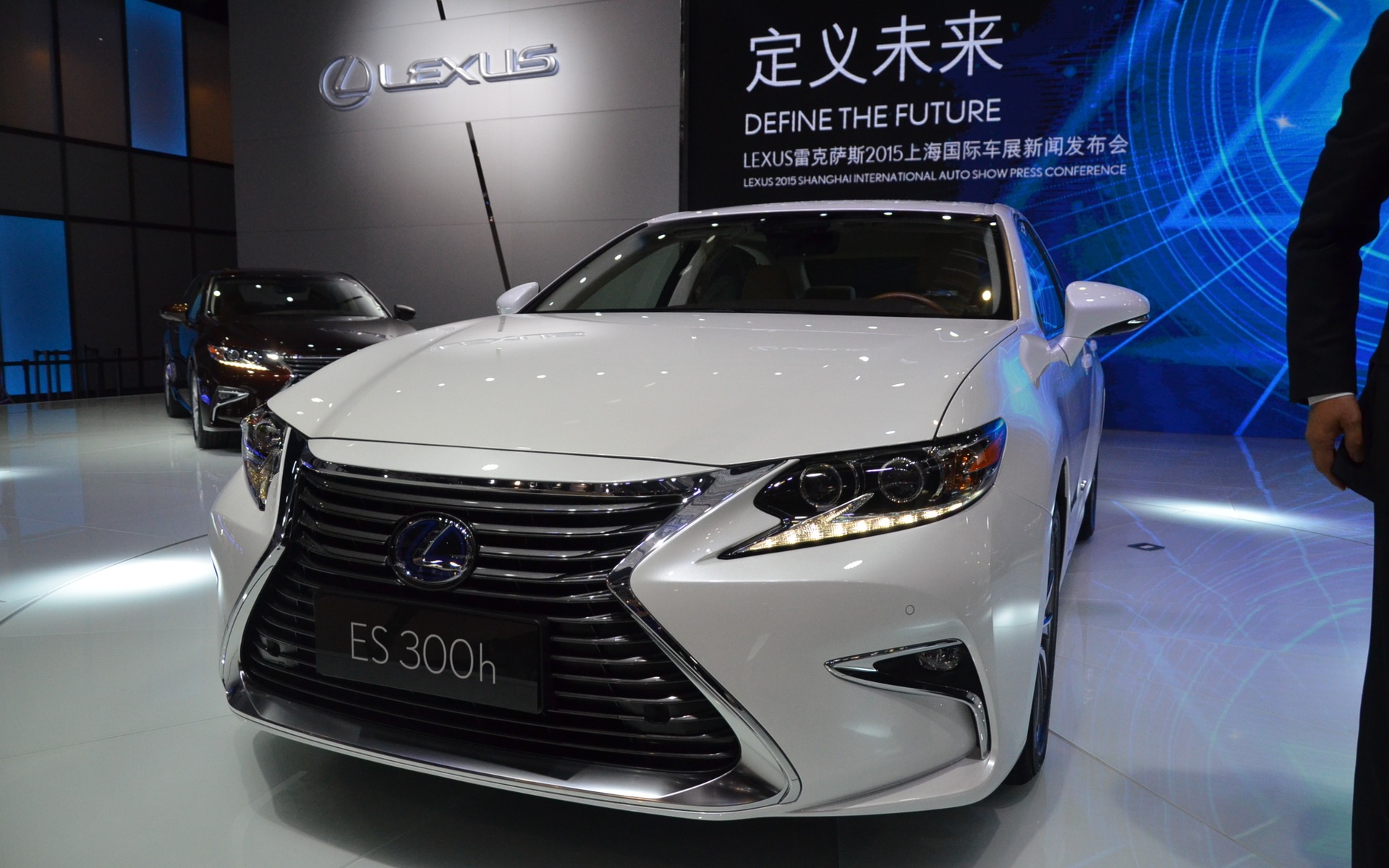 Lexus announced that they would show us the facelifted ES sedan at the Shanghai auto show. Therefore, we weren't exactly surprised when we saw the pearl white and bronze vehicles in their booth.
The car is immediately recognizable, but its grille is much less aggressive than it was. It receives LED headlights, new fog lights and a redesigned front bumper.
The list of upgrades doesn't stop there. Two new 17-inch wheel designs and a new 20-inch set are available. There are now four new colours to choose from (Amber, Nightfall Mica, Caviar and Eminent White Pearl). And just like every other Lexus ES paint hue, these are covered in a self-repairing product; chemical agents are activated by the sun's rays and will mold into any small scratch on the car.
The car's interior is also upgraded with a slew of new materials, like Piano black trim and various wood accents like maple or even matte bamboo. A 4.2-inch infotainment touchscreen is now standard.
A myriad of new technologies are also available for the Lexus ES: from the radar-operated adaptive cruise control to the lane departure warning, the auto-dimming headlights and an army of sonars and cameras, the sedan is now safer than it ever was.
Share on Facebook