Here Is The Aston Martin Vulcan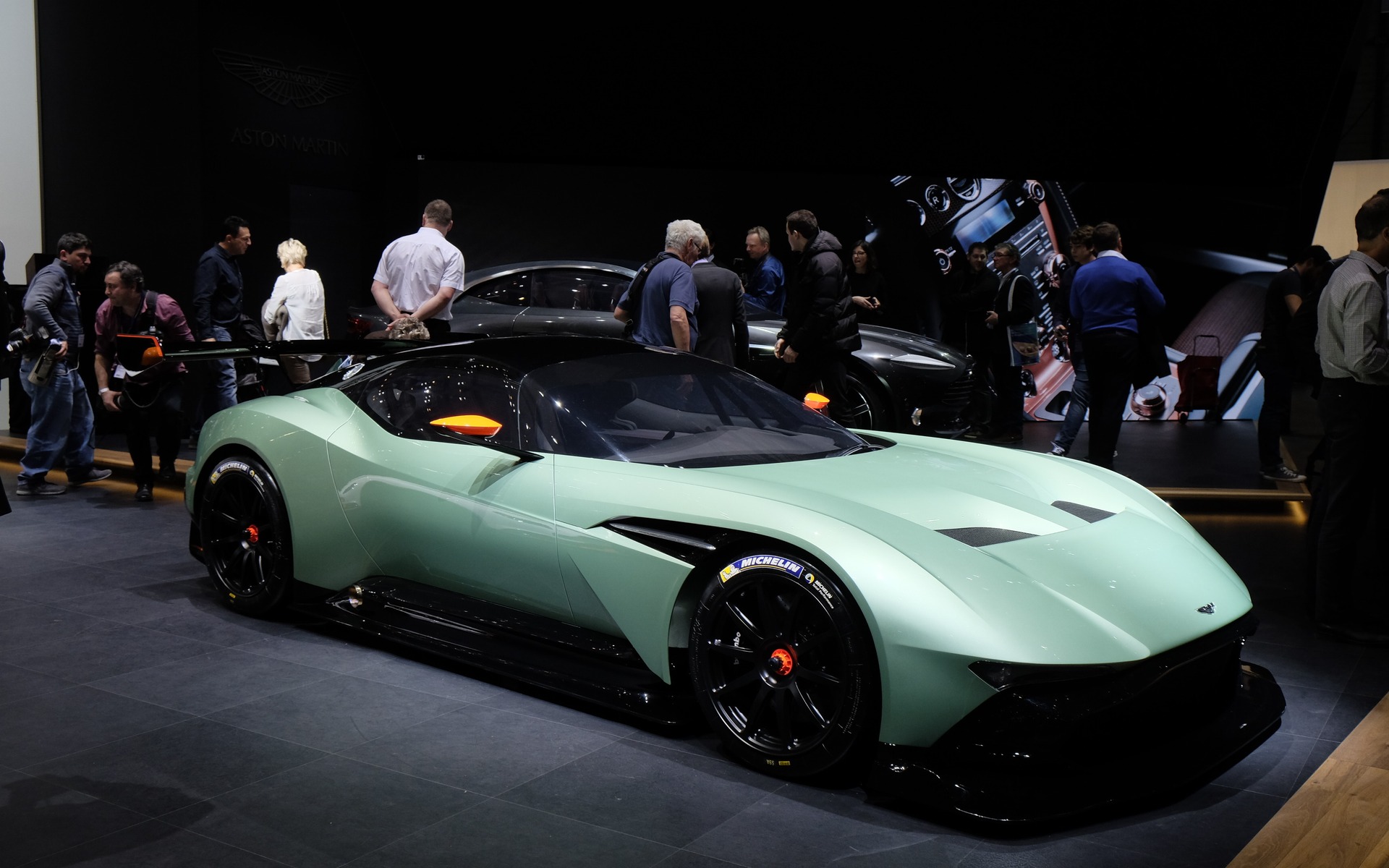 After giving us a small teaser of their next vehicle, Aston Martin finally spilled the beans on the Vulcan, a track-only supercar that will be sold only to the brand's purists.
First of all, the Vulcan is a unique model; it isn't based on any other car. It features a carbon fibre chassis and body panels made from the same material. Since it won't be road-legal, the engineers didn't have to compromise: from the huge rear wing to the rear diffuser to the low side skirts, it's clear that this car will never have to deal with a pothole. Onboard, there is a pushrod suspension (just like in F1), the brakes are huge 380mm units from Brembo (360mm in the rear) and the cockpit features only the bare necessities.
To power the Vulcan, Aston Martin used the tried-and-true method of taking their biggest engine (a 7-litre V12), shoehorning it into the car and then tuning it to deliver more than 800 horsepower. To get this power to the ground, a six-speed sequential gearbox is used.
Each of the 24 lucky owners will receive intensive training which will enable them to skillfully drive their car. Time in a driving simulator is included, and owners will also be able to drive around tracks in a V12 Vantage, a One-77 and even a Vantage GT4 racecar in order to help familiarize themselves with their new Vulcan. Finally, Aston Martin will organize events around the globe, where drivers will race against each other on some of the world's most prestigious circuits.
Share on Facebook