Aston Martin V12 Vantage S Unveiled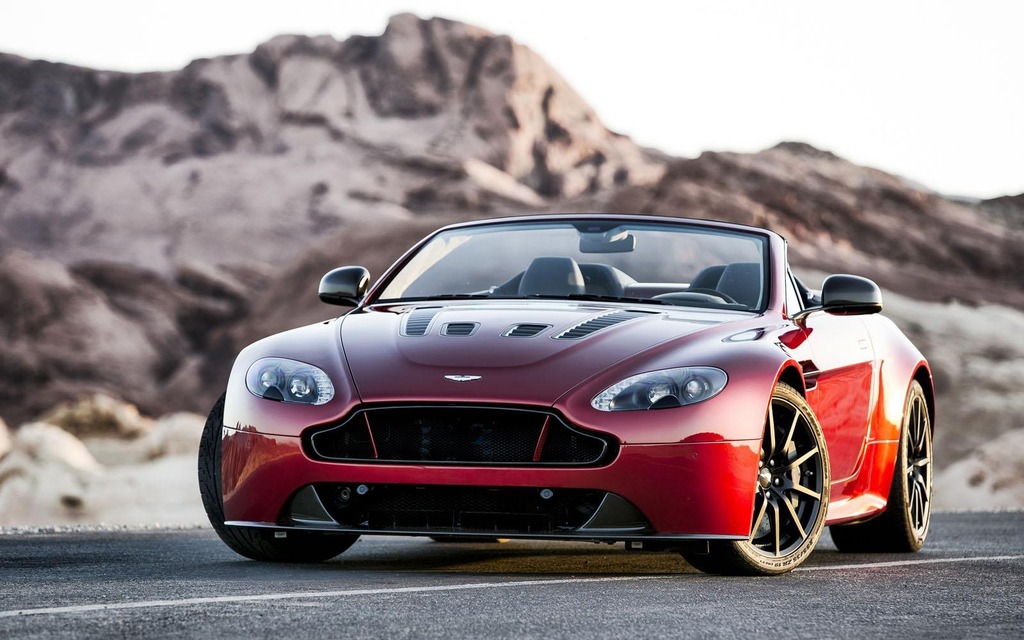 Last year, Aston Martin unveiled their most powerful Vantage yet, the V12 S model. With various engine tweaks, it now pushes out 565 HP, which is more than enough for this GT car. Now, open-top enthusiasts will be happy to know that the English manufacturer has just launched a roadster version of the Vantage V12 S!
Powered by the same 6 litre AM2 V12 engine as the hard-top version, the Vantage V12 S Roadster is now the most potent convertible ever made by Aston Martin. All this power is sent to the rear wheels via a 7-speed Sportshift automatic transmission. While we weep for the loss of the 6-speed manual, this new gearbox is 20 kg lighter than the outgoing one.
The brakes are made from carbon-ceramic material, and are similar to the ones used on the Vanquish. Engineers also took inspiration from the One-77 supercar to develop a new exhaust system.
You can easily distinguish a V12 Vantage S from its V8-powered siblings by looking for additional hood scoops, among other things.
Buyers will be able to equip their V12-powered Vantage S with different alloy wheels, some bold graphic packages and a carbon fiber trim pack to give their car a unique look. Or, one can always turn to the Q division, where anything can be done to enhance your car, for the right price...
Deliveries for the Aston Martin V12 Vantage S should start before the end of the year.
Share on Facebook