Aston Martin Vantage GT3: From Le Mans To ''Your'' Door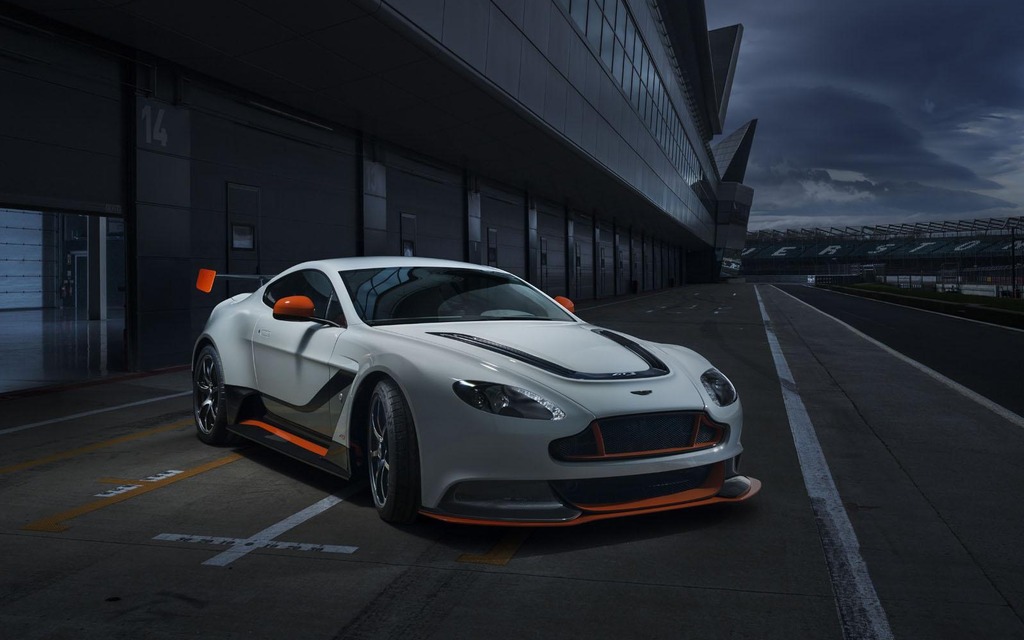 The sleek-looking Aston Martin Vantage coupe might still be beautiful, but it's not exactly young; the model has been with us since 2005. To keep it relevant, the manufacturer has churned out a seemingly limitless number of special editions. The latest, dubbed the GT3, is probably the craziest to date.
First of all, nearly all the body panels are made out of carbon fibre (like the revised bumpers and side skirts). To remove more weight, the automaker also added a lightweight hood, and you can option your vehicle with a carbon fibre roof or even a polycarbonate rear window, which are accessories usually found on racecars. Overall, the GT3 is 100 kg lighter than the base-model Vantage with a similar engine.
Speaking of engines, Aston Martin chose their most powerful mill to power the GT3; their 6-litre V12 now puts out 591 horsepower with the addition of a titanium exhaust and a magnesium air intake. With its semi-automatic gearbox, the car hits 100 km/h in 3.7 seconds and will eventually reach 300 km/h.
The total run of the Aston Martin Vantage GT3 will be limited to 100 units. Even if you find a way to get onto the select buyers list, you will be disappointed to hear that this car won't be offered in North America.
Share on Facebook