A Kia Sedona for Party Animals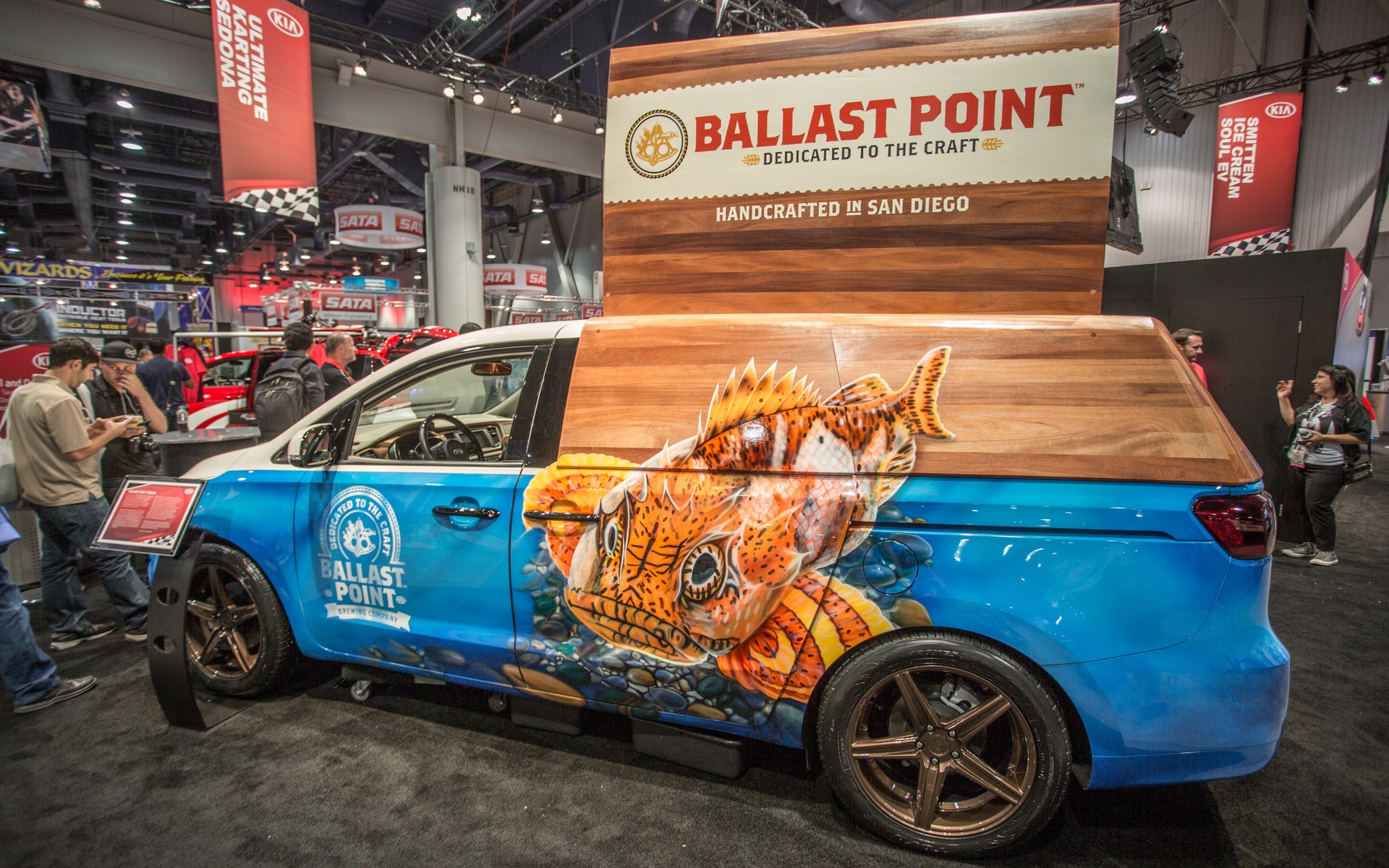 Here is a quick test: What car do you typically associate with a big party? A Ferrari? A Corvette? Maybe a pickup truck with a few coolers in the back? Well you are all wrong: the perfect party vehicle is a Kia Sedona.
Not just any Kia Sedona, though: the one Kia brought for the 2014 SEMA Show. The manufacturer mentions that this is the most heavily modified vehicle they have ever brought to Las Vegas. Everything behind the front seats is gone, the top lifts up and the side doors have been welded shut to transform the vehicle into a mobile bar. Built in partnership with the Ballast Point brewery located in California, the Sedona can haul up to 4 half-barrels of beer. To store even more, the front passenger seat has also been removed.
This Sedona will be used by the brewery during next year's party season, but you can currently order a beer from it on the floor of the SEMA Show.
Share on Facebook