Kia Unveil a new Sedona in New York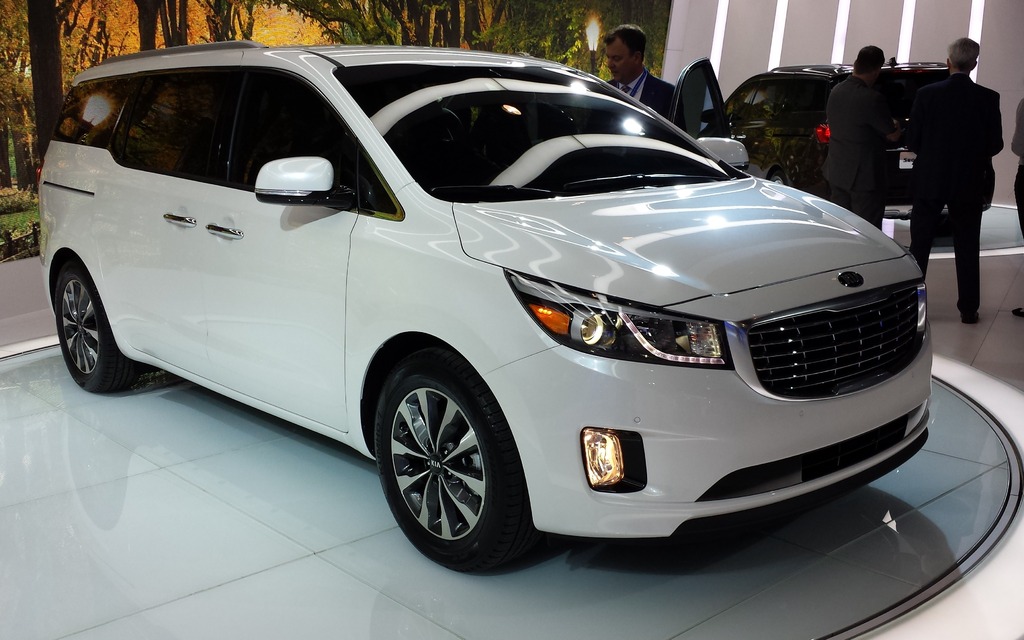 UPDATE: Here are the first shots of the all-new Kia Sedona!
A few weeks ahead of the New York Auto Show, Kia teases us with a shot of their latest people-mover.
The all-new will feature the corporate grille, and a raised beltline.
it will replace the current-gen Sedona, since this minivan has been sold virtually unchanged since 2005.
According to Kia, this people mover will stack up nicely against the competition, which means the Dodge Grand Caravan, Chrysler Town&Country, Honda Odyssey and Toyota Sienna.
Share on Facebook