Test Drives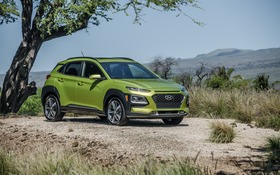 2020 Hyundai Kona: The Most Popular as Expected
3.5/5
When the Hyundai Kona made its debut in 2018, pretty much everybody predicted that it would enjoy a lot of success. And that's exactly what happened. Last year, the Kona became the best-selling small SUV in Canada with nearly 26,000 units on the road. The closest competitor is the Nissan …
Test Drives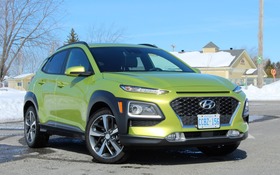 2019 Hyundai Kona: Turbo or No Turbo?
4.0/5
As we all know, the subcompact SUV segment is gaining in popularity and Canadian consumers seem to be willing to trade in their compact cars for one. These trendy vehicles may not be very spacious, but most of them are available with all-wheel drive to help us get through the …
Test Drives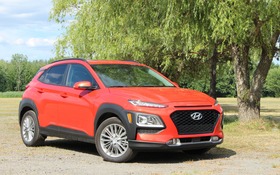 2018 Hyundai Kona: Like an Air Freshener
4.0/5
The subcompact SUV segment has been around for a while now, and new models are being added on the market with every passing year. Consumers are trading in their cars and scooping up these little vehicles, which are admittedly more car-like than truck-like. In addition to popular or long-standing players …
First Drives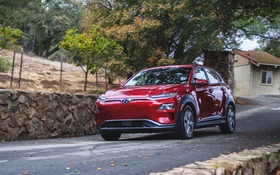 The 2019 Hyundai Kona Electric is a Guaranteed Home Run
4.5/5
LOS ANGELES, California – The Car Guide has fallen under the spell of the 2019 Hyundai Kona, based on its quality of assembly, versatility, design, driving experience and value—and that's why we have unanimously named it the best buy in the subcompact SUV segment for 2019. While our journalists debated …
First Drives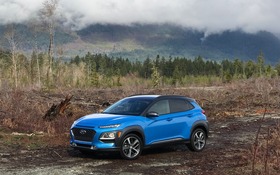 2018 Hyundai Kona: Among the Best
4.5/5
This year, Hyundai is introducing the 2018 Kona, a vehicle that will become the smallest—and most affordable—SUV in Hyundai's Canadian lineup. Positioned under the Tucson, the Hyundai subcompact SUV has one mission: to go after the category's top models, like the Mazda CX-3, Honda HR-V, Nissan Qashqai and Subaru Crosstrek.