2024 Hyundai Kona: The New Tucson?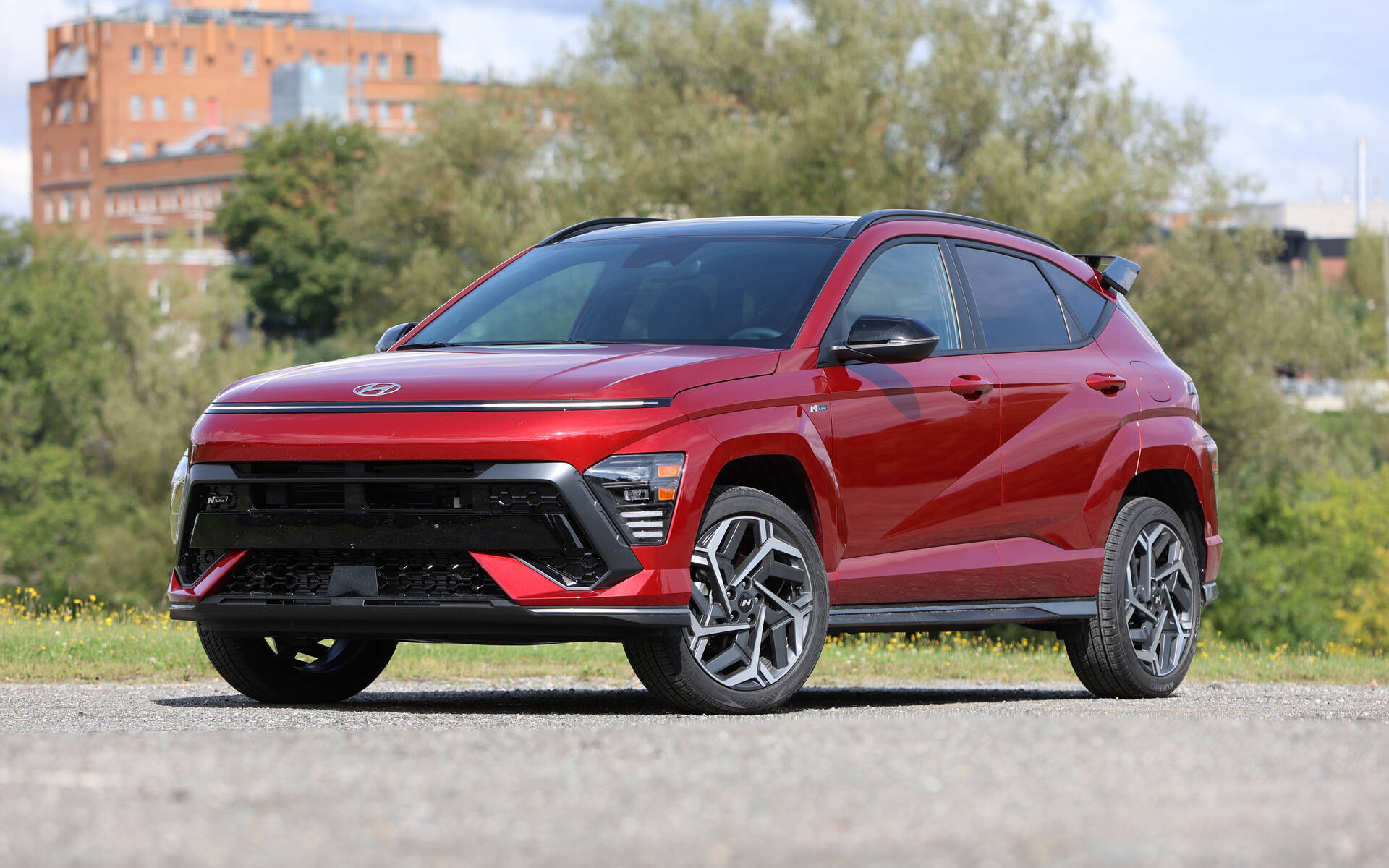 Strong points

Roomier and more versatile
Quieter interior
Improved performance, ride and handling

Weak points

Prices are way up
Kona Electric to arrive later
Polarizing looks
Full report
The Kona is immensely critical to Hyundai's success, accounting for nearly a quarter of the Korean brand's total sales in Canada. It also led the small-SUV segment with some 24,500 units sold in 2022, approximately 30 percent of which were Kona Electric models. The Subaru Crosstrek, Kia Seltos and Toyota Corolla Cross don't have an EV variant, and only the latter now offers a hybrid powertrain.
Here's the thing, though: since the compact Tucson is not so compact anymore, and consequently more expensive (MSRP starting at $34,199), Hyundai had no other choice but to increase the size and boost the price of the new 2024 Kona. The baby crossover is now 145 mm longer, making it actually 30 mm longer than the original Tucson which launched in 2005. Scroll down to the end of this review for pricing details.
Polarizing Looks
Similar to many other recent Hyundai products, the Kona has undergone a radical transformation for 2024, looking bolder and more polarizing than ever. The N Line model (pictured here) goes a step further with a single-tone exterior, 19-inch wheels and an oversized rear spoiler, trying to fool people into thinking it's an exotic performer. It's the next best thing to a 276-horsepower Kona N, which sadly isn't part of the 2024 lineup but might come back in EV guise at some point in the near future.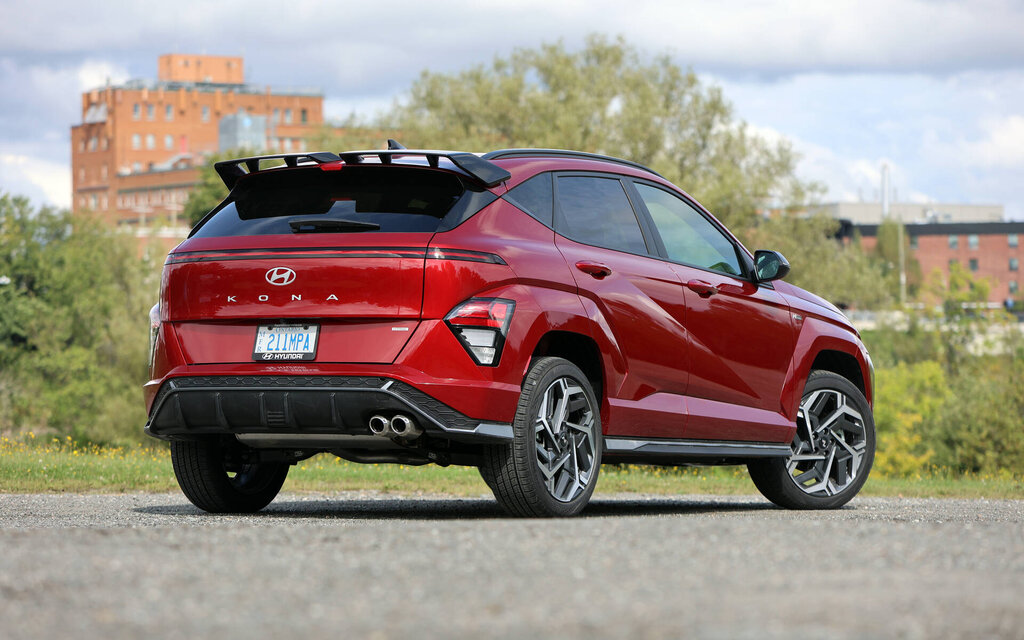 With a longer wheelbase, up to 723 litres of cargo room in the trunk and 77 mm of extra legroom in the second row, the new Kona can be viewed as a proper family hauler, something we wouldn't have exactly said about the first generation, which was more like a high-riding Accent. It should be able to attract even more potential customers.
Inside, the missing shifter on the centre console frees up a tremendous amount of space for storage. Ergonomics are just superb. And how impressive is this: despite its entry-level status, the Kona is available with a pair of 12.3-inch displays on the dashboard—one for the main instruments and another one for navigation and infotainment.
The great news is that designers have retained several physical controls, particularly for the HVAC system, making things more driver-friendly than the setup in Hyundai's fancy EVs, which might have gone a bit over the top technology-wise.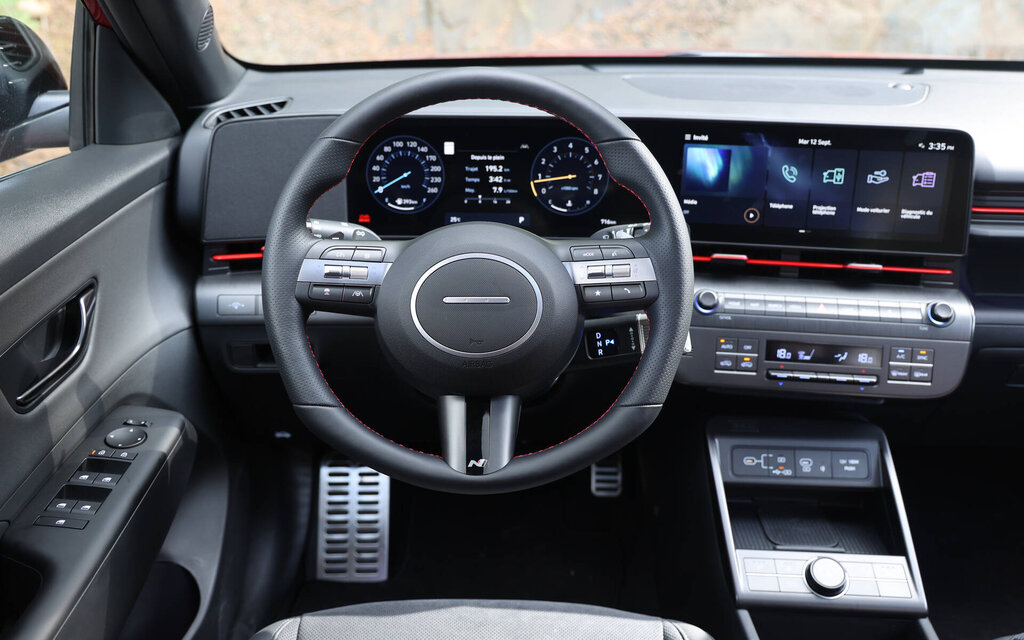 Luxury is taken to new heights, too, with available items such as a powerful Bose stereo, ventilated seats, a 360-degree camera system and even a parking assistant. All of this comes with a hefty premium, mind you. The Kona N Line is pretty stacked as standard including wonderfully comfortable sport seats.
A Smarter Transmission Choice
The turbocharged Kona used to rely on a dual-clutch transmission, which was a fairly odd choice considering the nature of the vehicle. The unit's lackluster operation and reliability didn't help, either. Hyundai has wisely decided to replace it with a conventional eight-speed autobox, while increasing output to 190 horsepower.
Performance and handling are improved, and the driving experience overall will satisfy a whole lot of people. What makes the Kona N Line quite fun around town is the healthy dose of torque—195 lb-ft. to be exact—especially when merging onto highways or zipping ahead of slower traffic. Fuel consumption could be better (7.9 L/100 km on our watch), but it's still an improvement over the previous generation despite the extra weight and power.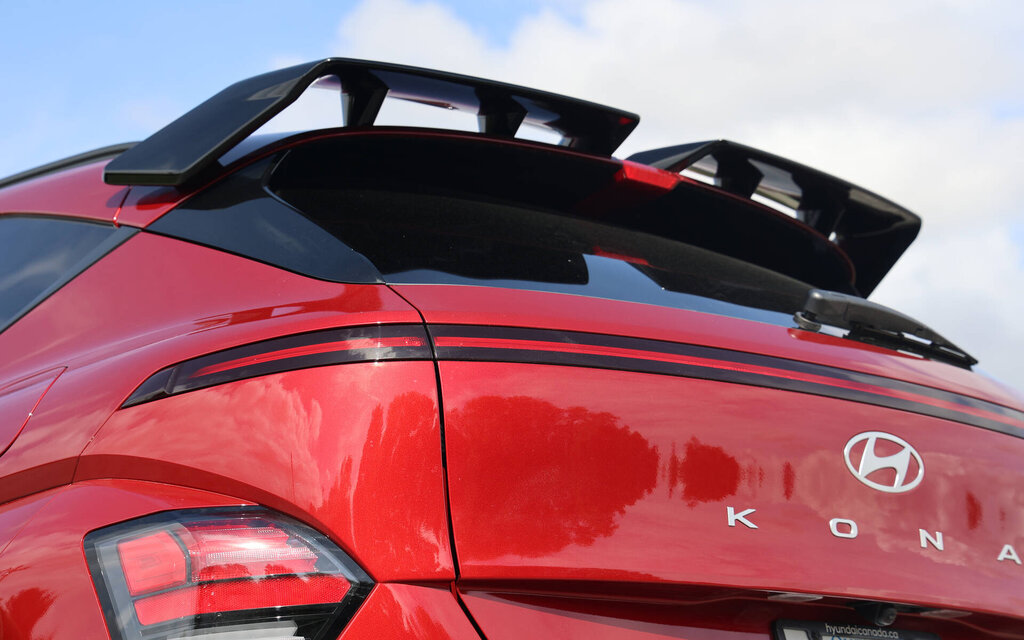 The turbo engine is exclusive to N Line and N Line Ultimate models, and other than the Mazda CX-30 Turbo, you won't find a more potent or spirited competitor. To be clear, Mazda continues to lead the segment when it comes to driving excitement, and Subaru's Crosstrek also trumps the Kona.
Base models stick with the naturally aspirated 2.0-litre four-cylinder engine producing 147 horsepower, which has the edge in the fuel efficiency department, as you can imagine. Incidentally, you should know that AWD variants are 12.5 percent less efficient than those with FWD.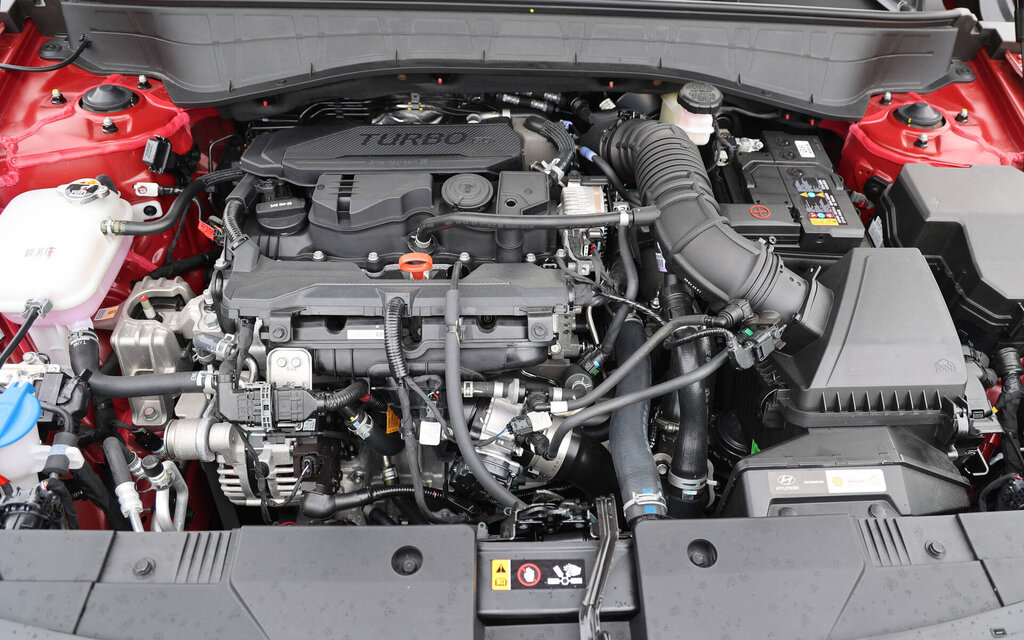 Kona Electric to Come Later
What about the redesigned Hyundai Kona Electric? That one is scheduled to arrive early in 2024, so eager customers will have to wait longer. Similar to the conventionally powered Kona, the architecture underpinning the first-gen Kona Electric is carried over along with the 64.8kWh battery. There is no AWD option, and maximum range is estimated at 418 km (previously 415 km).
A system makes it possible to precondition the battery to optimize charging in cold temperatures, which is great. What's more, the new Kona Electric is equipped with Vehicle To Load (V2L) technology, allowing users to power electronic devices and small appliances with said battery.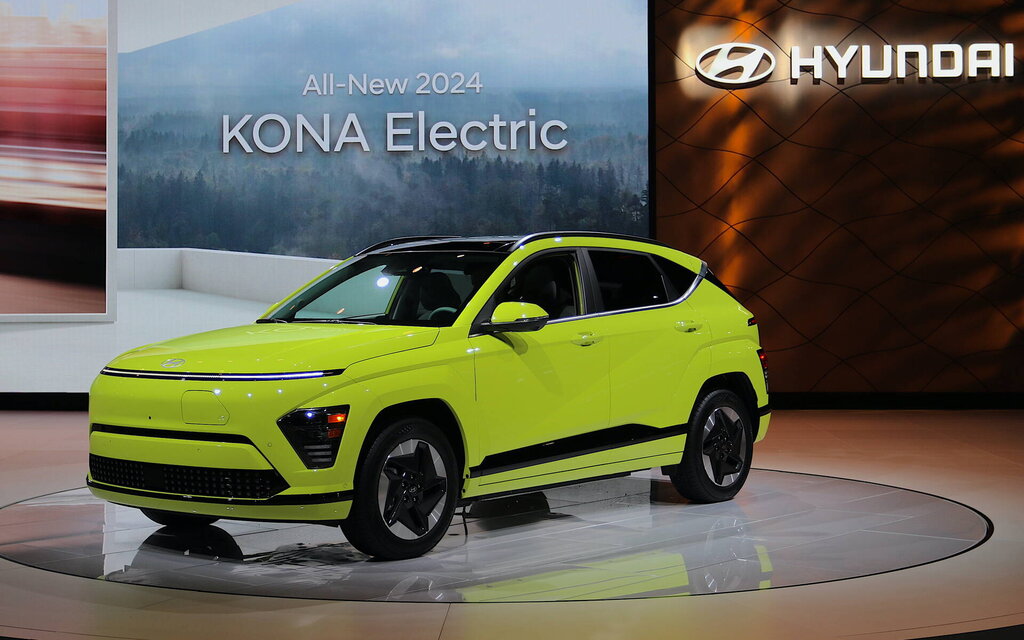 Let's just hope delivery times will improve. Even gas-powered Konas can take a long while reaching their customers. We were told at the media launch event that turbocharged units are being prioritized at first, with naturally aspirated ones to follow a month later. January 2024 is when we should see the first Kona Electric models on Canadian roads.
As promised, we'll end this first-drive review of the 2024 Hyundai Kona with a word on pricing, which ranges from $25,999-$38,499, plus freight, PDI and other fees totalling $2,647. Our N Line tester without the Ultimate package carried a tag of $38,146 before tax. Try to swallow that.
Share on Facebook