2023 Volkswagen Jetta: A Comfortable Sedan With Hybrid-Like Efficiency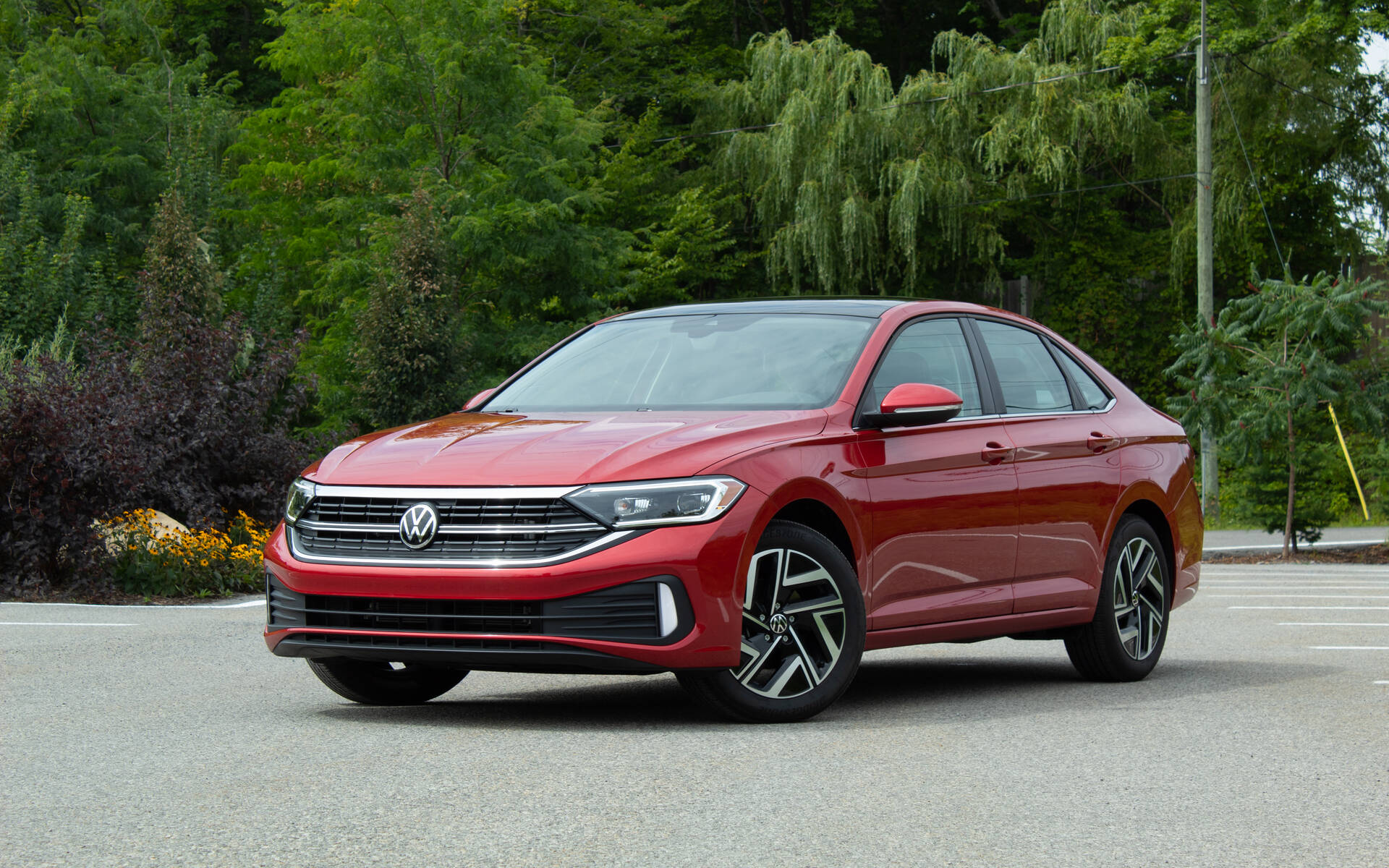 Strong points

Great fuel economy
Comfortable and well finished cabin
Cool instrument cluster

Weak points

Soft-ish suspension
Finnicky transmission at low speeds
Complicated navigation system
Full report
For our recent trip to Saugerties, New York to test drive the new 2024 Atlas and Atlas Cross Sport, we used another Volkswagen model, the Jetta compact sedan, to get there and then back home. A great choice considering it's one of the most efficient non-hybrid cars on the market. 
Our tester was a Highline model (MSRP starting at $31,295), which slots above the base Trendline ($23,295) and mid-grade Comfortline ($26,295). While certainly well-equipped, it was far from perfect and hassle-free.
Simply entering our destination in the navigation system proved annoyingly complicated. We had to pick a larger city close to the media event for the system to work. Using Apple CarPlay (or Android Auto) is a much better solution.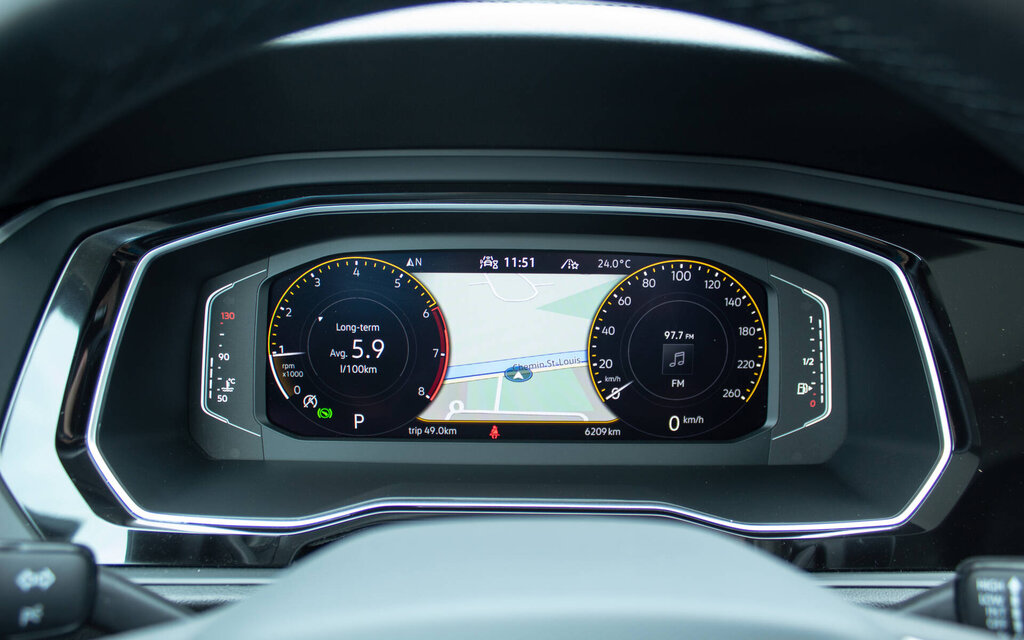 One thing we liked is having navigation displayed on the digital instrument cluster—Volkswagen's so-called "Digital Cockpit." It's crisp, configurable and full of information yet never cluttered. Overall, the cabin looked nicely finished and appointed. 
A Pleasant Tourer
The 2023 Volkswagen Jetta is a pleasant tourer thanks to a comfort-tuned suspension that smooths out road imperfections. However, the rear torsion beam (in place of the previous generation's independent setup) is stiffer, creating a bouncier ride on rough pavement. 
The seats provide adequate comfort thanks to their multiple adjustments and generous side bolsters, although some people will find the seat bottoms a bit too hard. Steering is on the light side, but selecting Sport or Custom mode adds weight and precision to it. Visibility is good except in the rear due to the angle of the window.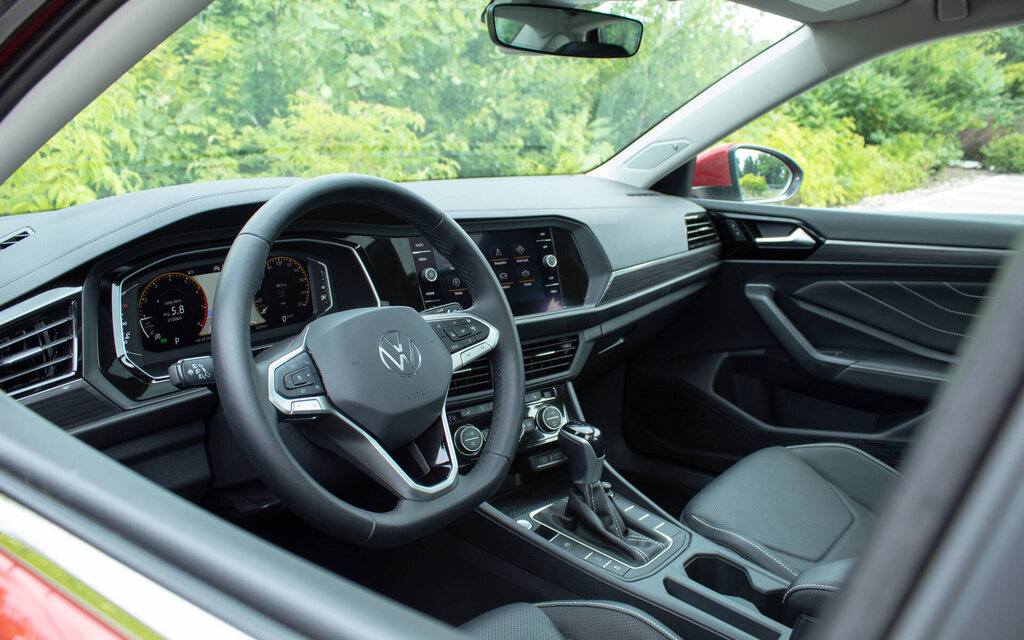 When it comes to entertainment, the available Beats audio system delivers great sound, especially with the subwoofer in the back. It's not as sophisticated as more premium systems like those from Alpine, AKG, Bowers & Wilkins, Lexicon, Bose or Harman Kardon, mind you. 
We quite enjoyed our trip through New York State despite the heavy rain and thunderstorms that made driving difficult in some areas. The Nexen tires on our tester effectively evacuated water and maintained good stability. We just wish the windshield wipers could work a bit faster in harsh weather. 
And a Frugal One, Too 
Under the hood of the 2023 Volkswagen Jetta is a turbocharged 1.5-litre four-cylinder engine that develops 158 horsepower and 184 lb-ft. of torque. This is ample enough for daily driving including highway passing manoeuvres. The eight-speed transmission is quick and responsive, but as is often the case, low-speed shifts can be jerky. Maybe VW engineers could do something about that.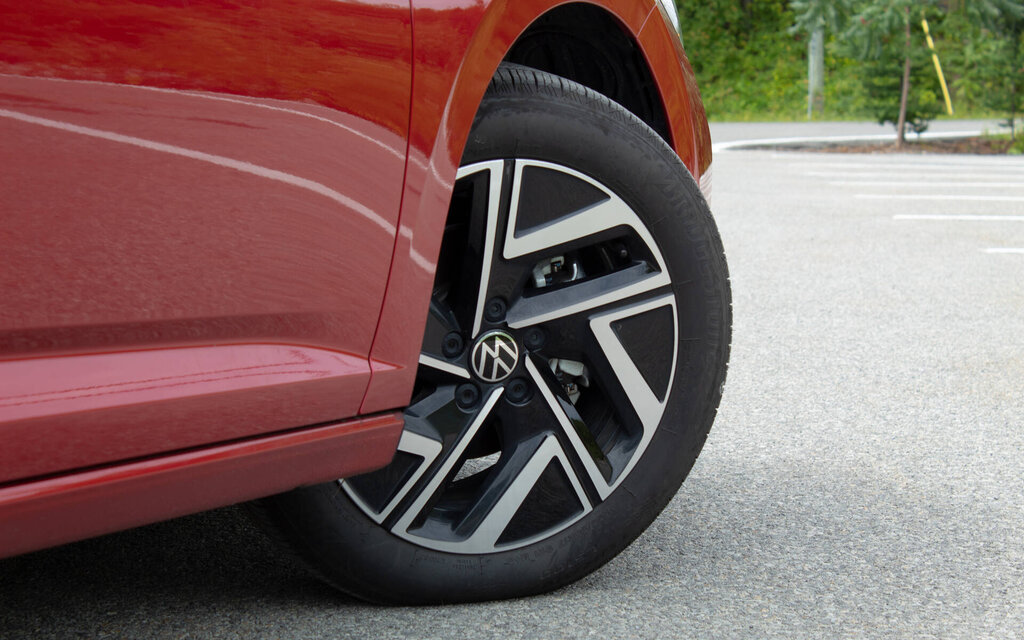 There's no complaint to be made about fuel economy, that's for sure, even without any form of electrification. Before we first hit the road, the range indicator stood at just over 960 km, the kind of number you usually see with diesel-powered cars or hybrids.
Using only a quarter of a tank, we managed to travel 306 km at a cruising speed of 121 km/h. Awesome. At the end of the trip, the car posted a combined 5.5 L/100 km. In a previous test drive that involved more urban commutes, the Jetta still impressed with 6.1 L/100 km.
Intrusive Technology
The Jetta Highline boasts several advanced safety and driver assistance features, but we found that some of them can be intrusive and irritating at times. The car does a nice job with lane departure warnings, but the steering adjustments made by the lane keeping assist system aren't smooth at all.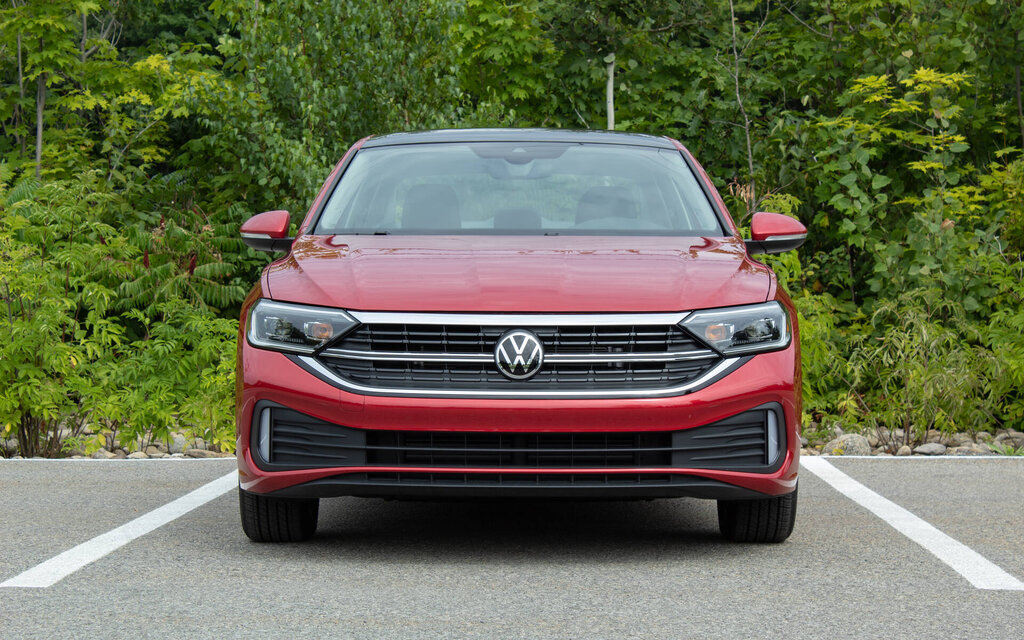 A large part of the trip was completed with adaptive cruise control on. Now here's a technology that performs exactly the way you want it to, even in traffic. Semi-autonomous driving is possible, but once again, due to the ill-calibrated lane keeping assist feature, it felt like the car spent much of its time zigzagging through the lane.
By the way, you can't take your hands off the steering wheel for more than a few seconds, otherwise the system will flash a visual alert and then sound an auditory warning to prompt you to regain control of the wheel. This is for safety reasons, we know, but more leeway would be appreciated.
Our Verdict
If you want a comfortable and frugal long-distance performer, definitely consider the 2023 Volkswagen Jetta. It's just too bad it doesn't have the new navigation system found in the Atlas/Atlas Cross Sport and Golf GTI/Golf R.
Share on Facebook