2022 Volkswagen Jetta Highline: A Shell of Its Former Self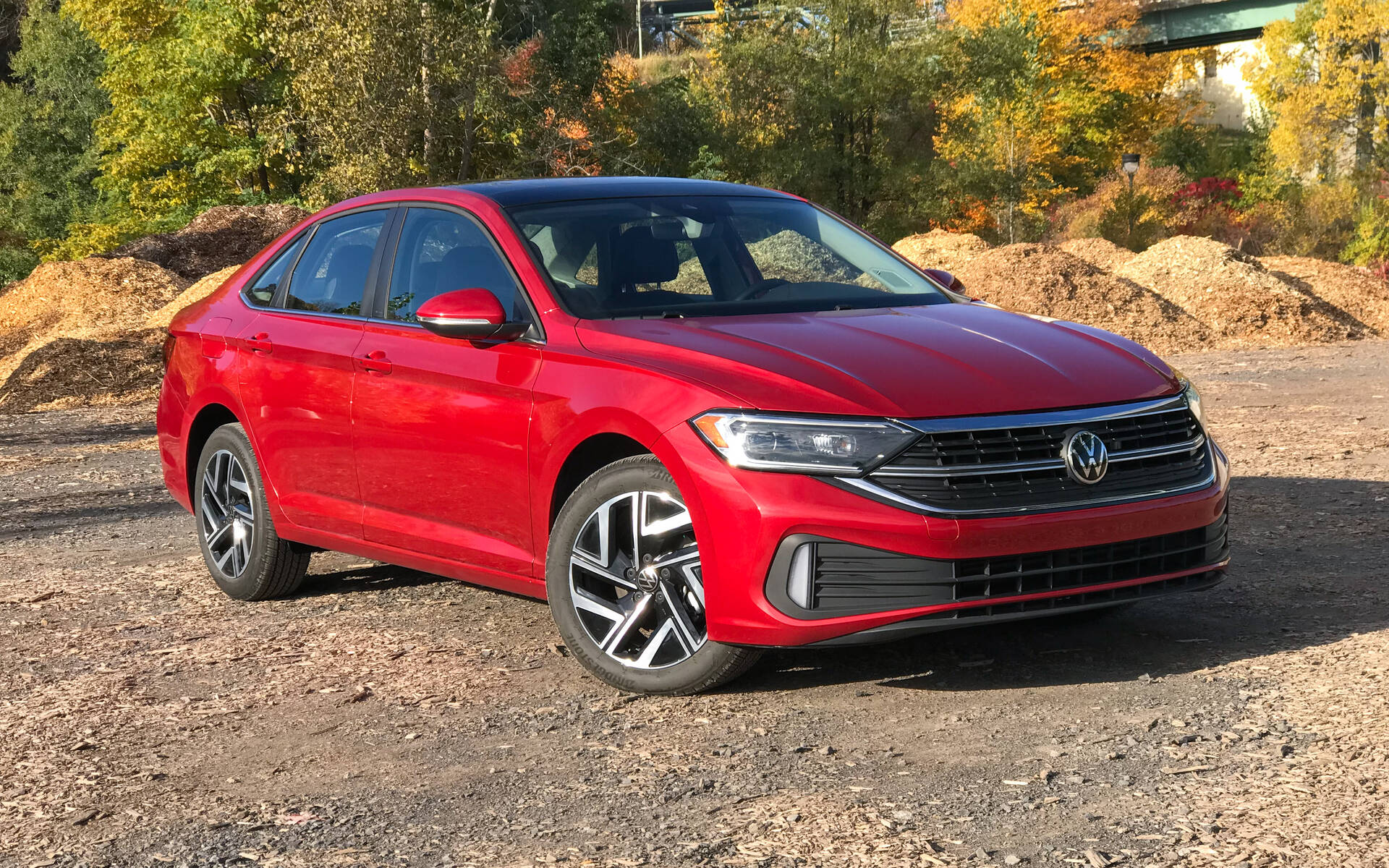 Strong points

Efficient powertrain
Clear displays
Ergonomic controls
Spacious trunk

Weak points

Disappointing handling
Unreliable electronics
Limited seat adjustments
Braking could be smoother
Full report
The Volkswagen Jetta used to be the darling of Canadian drivers, especially in the first generations. People loved its solid construction, safe handling, pleasant powertrain and large trunk, enough to overlook some glaring issues and a not-so-good reputation for dependability.
But then things changed. The Americanization of the Jetta continued, and now with the entry-level Golf no longer available on our shores, the four-door sedan has become the clear gateway to the Volkswagen lineup, which is largely dominated by SUVs and about to add more pricey EV offerings.
We recently took a top-of-the-line 2022 Jetta Highline on a long test drive in Quebec, Ontario and even across the U.S. border to find out how it stacks up against today's small crop of compact cars in Canada.
Adapt or Die
The Jetta is standing on thin ice right now, having to face strong competitors such as the Toyota Corolla and Honda Civic, both of which are offering a wide array of configurations and trim levels. The standard Jetta, available in Trendline, Comfortline or Highline trim, features a turbocharged 1.5-litre four-cylinder engine producing 158 horsepower.
The sportier alternative remains the Jetta GLI, which packs a turbocharged 2.0-litre four-cylinder rated at 228 horsepower. You can find it as a separate model on Volkswagen's website, complete with its own unique (and colourful) brochure—much like the Golf GTI and Golf R. Alas, what you won't find is a regular Golf to take on the affordable Japanese and Korean cars.
The Jetta received a mid-cycle update for the 2022 model year. Highlights included redesigned bumpers and extra chrome on the grille, most likely in a bid to please the average American customer and irritate everybody else. (This is where I must remind you that our Jetta has been manufactured down in Mexico for a number of years.) Inside, there's a new eight-inch display in front of the driver that grows to 10.25 inches in Highline trim.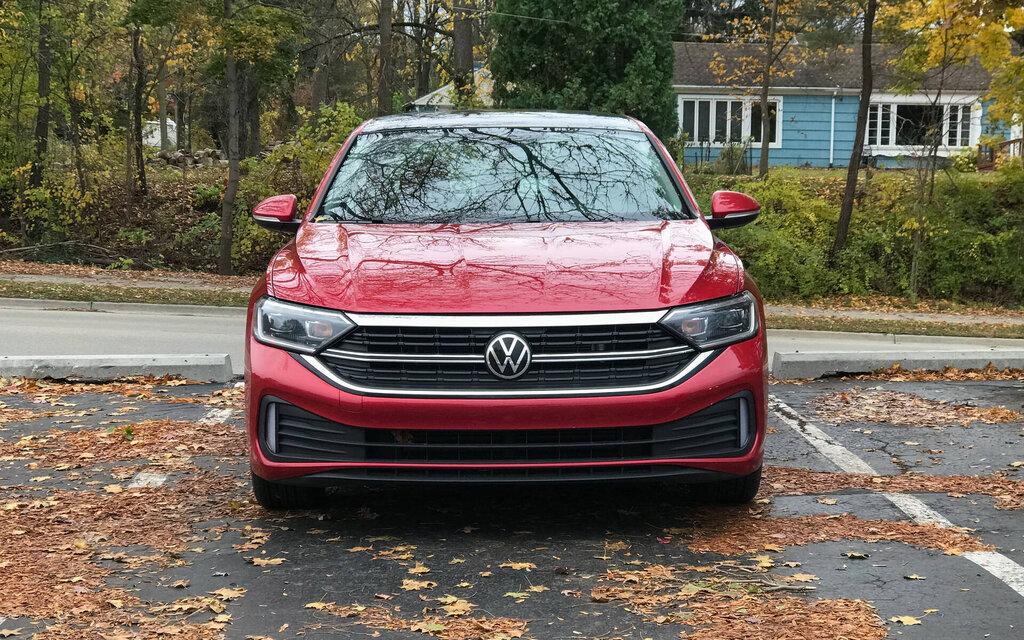 The Best Parts
The pièce de résistance of this update, of course, is the aforementioned 1.5-litre engine, which first debuted in the Taos crossover. The Jetta is one of the last few cars in the segment to offer a standard manual transmission. The eight-speed autobox is a $1,400 option on Trendline and Comfortline models, standard on the Highline. When it comes to performance, this unit helps the Jetta achieve 0-100 km/h acceleration in 7.76 seconds, just one tenth of a second slower than the 228-horsepower Jetta GLI equipped with a manual gearbox.
The 184 pound-feet of torque are delivered from as low as 1,750 rpm. Engineers in Wolfsburg tuned the Miller-cycle engine to maximize efficiency, resulting in highway fuel consumption of 5.7 L/100km according to NRC—tied for best in the compact class with the CVT-equipped Hyundai Elantra. By the way, manual Jettas are even more frugal, needing only 5.5 L/100 km of gasoline on the highway. It's the other way around when driving in the city, however.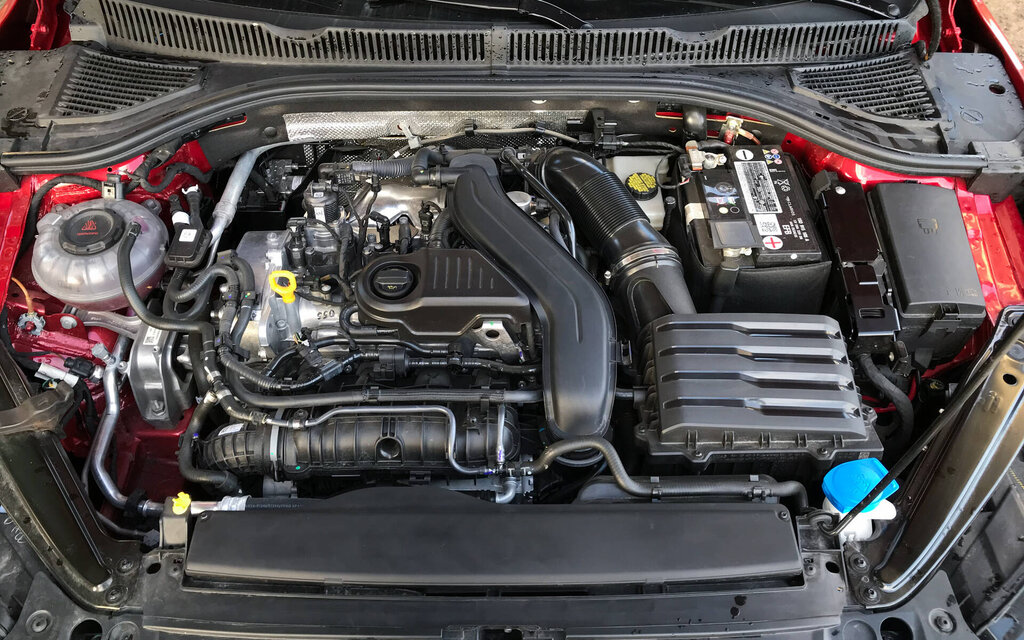 Comfortable With Some Quirks
The Volkswagen Jetta Highline is a smooth and quiet sailor, or so we thought at first. As we spent more time on the highway, the car's vague handling and twitchy reactions to crosswinds marred our experience. Electronics also started acting up, shutting off cruise control with the first drops of rain but turning it back on under heavier rain.
One time, the radio wouldn't turn off after we stopped the car, even with repeated taps on the switch. It finally went silent when we locked the doors and waited another minute. About two hours later, light rain once again deactivated cruise control for 15 kilometres. The system came back on when the highway dried up. Go figure.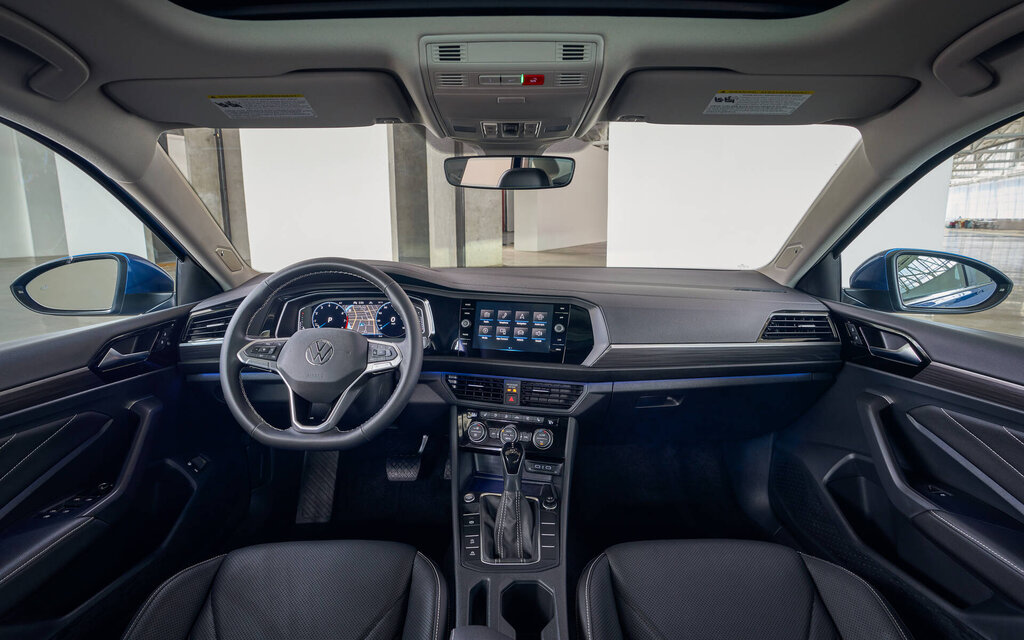 Our trip from Montreal to Ann Arbor, Michigan resulted in a fuel consumption of 5.4 L/100 km, three tenths better than the Jetta's official highway rating. And we're happy to report that the front seats provide adequate comfort even after more than 1,000 kilometres of driving, despite the seat bottoms being fairly tilted back. As for infotainment, the displays are clear with no fancy graphics or complicated menus. On the flip side, the image from the rear-view camera was sometimes flashing on the screen, which proved both puzzling and annoying.
Triumph and Tragedy
The return trip was an uneventful affair, for the most part. Guess what? Cruise control and lane keeping assist stopped working after about an hour of driving in light rain. They became operational again a dozen kilometres farther down the road, only to quit yet another time for seemingly no reason two hours later. Then, following a stop at a gas station, CarPlay and Bluetooth both refused to cooperate. Are you serious? We had to wait until the next start for everything to return to normal.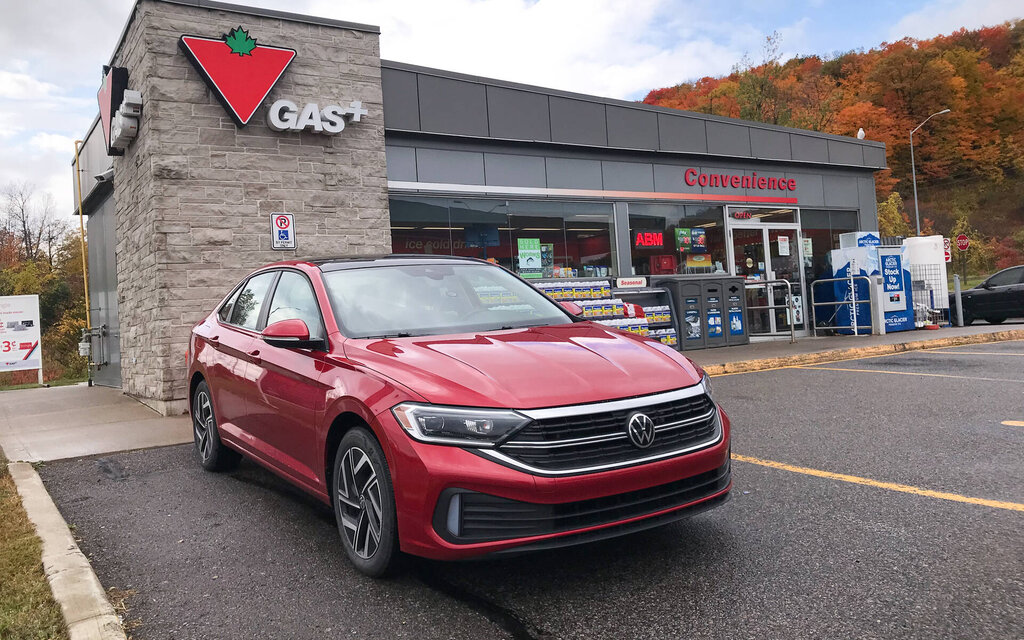 The Jetta was even thriftier this time around, managing 4.9 L/100 km. We kid you not. This made for an incredible average of 5.2 L/100 km over 2,062 kilometres of highway driving. Only a handful of small hybrid sedans can do better.
Overall, the 2022 Volkswagen Jetta Highline impresses with a fairly comfortable interior, spacious trunk and amazing highway efficiency. That ruby-coloured King's Red Metallic paint is pretty nice, too. However, as a daily driver, this Jetta turns out to be pretty disappointing. It lacks surefootedness, precision and enjoyment. Just a shell of its former self.
Watch: 2016 Volkswagen Jetta 1.4 TSI Review
Share on Facebook