Porsche Vision 357 Speedster is a Refreshing Homage to 356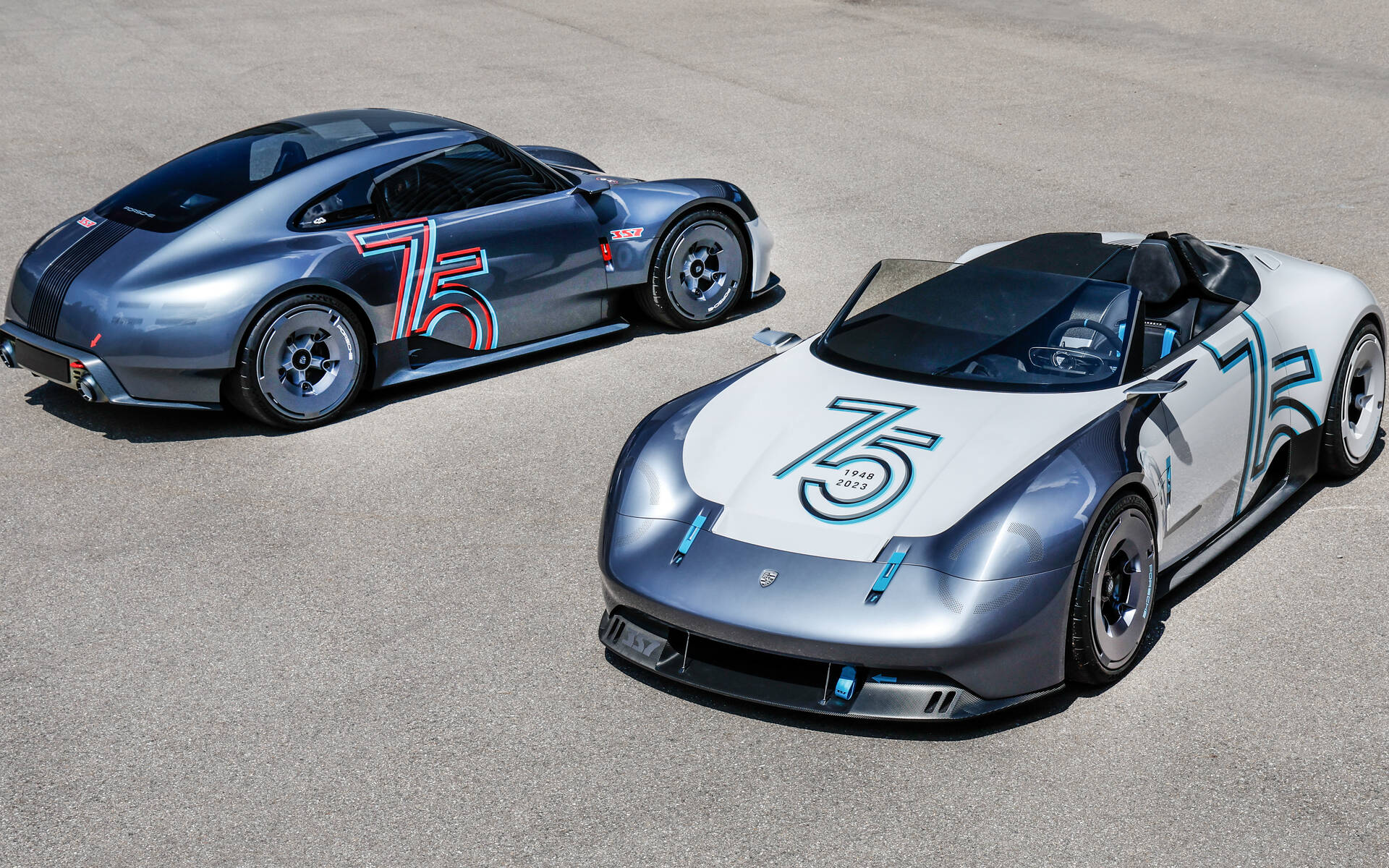 Continuing its 75th anniversary celebration and highlighting the first day of the 2023 Goodwood Festival of Speed in the U.K., Porsche today showcased more than 15 classic and new models led by an homage to the automaker's first production car, the 356.
"The Porsche Vision 357 is a nod to the first Porsche model line, Ferry Porsche's dream sports car. And since the 356 has burned itself into the collective brand memory as both a convertible and a coupe, the same logic applies to the concept car: there can only be two," said Michael Mauer, head of design at Porsche. "As with the Mission X that we presented just a few weeks ago, this model demonstrates that even with fresh design genes, the Porsche DNA shines through."
The Vision 357 Speedster captures most of the attention with a squat, shortened windscreen and a tonneau cover on the right side of the car, where there is no seat, no head.
The two-tone body in Marble Grey and Grivelo Grey Metallic is inspired by historic race cars, such as the front fenders used to protect against flying rocks. The front 20-inch wheels are also painted in the darker grey colour. This is complemented by contrasts in Miami Blue, for example on the quick-release mechanisms on the wrap-around front hood, and anniversary logos with a large "75."
As you can see, cameras replace the side mirrors. They're not positioned on the doors, but further forward on the fenders like in the old days. Their aerodynamically optimized shape is reminiscent of wings. Elsewhere, the four-point light signet on the front features a round design evocative of the 356, while the taillights sit behind a patterned array of points milled in the body itself. Another nod to the first Porsche model is the vertical grille pattern in the rear. Pretty cool.
The interior is reduced to the essential and fully tailored to the driver, which you've probably figured out. The low-slung seat shell in carbon fibre-reinforced plastic is integrated in the monocoque. The driver sits on Racetex-covered pads and is held firmly in place by a six-point seat belt. In front of the race-style steering wheel, the instrument cluster is just a transparent panel. The individual controls, meanwhile, revisit the accent colour Miami Blue from the exterior.
Porsche didn't share too many details about the powertrain and chassis as the Vision 357 is primarily a design study and not a preview of a production model. The car is based on the 1,073-horsepower 718 GT4 e-performance, so the electric motors and battery technology come from the Mission R concept and the chassis from the 718 GT4 Clubsport. That means it could potentially accelerate from 0-100 km/h in 2.5 seconds and top 300 km/h. Amazing.
Watch: Porsche 911 GT3 RS Review
Share on Facebook