Porsche presents Panamera GTS and 718 Cayman GT4 Clubsport in Toronto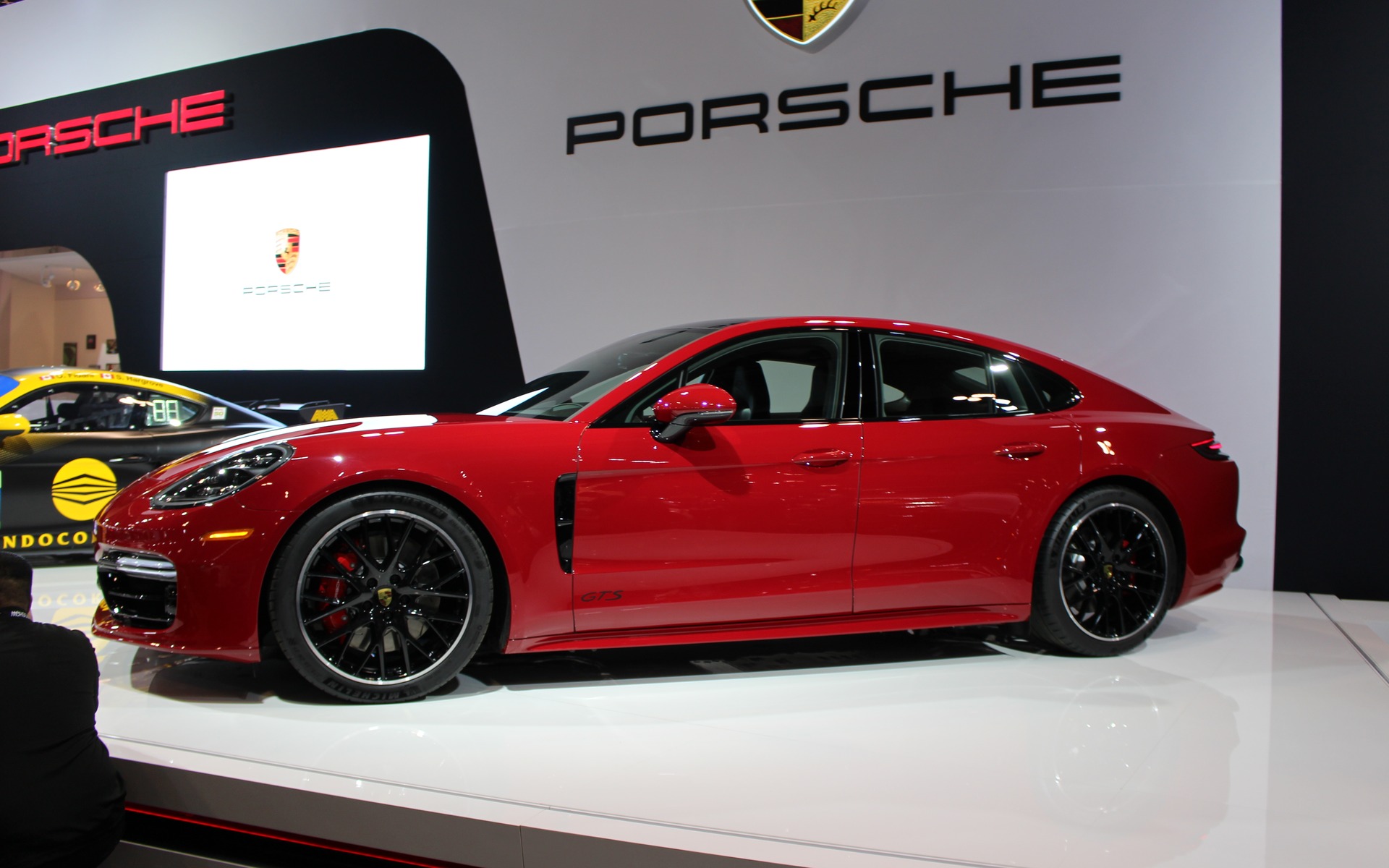 After the Canadian premiere of the 2020 Porsche 911 S, the 2019 Cayenne Turbo and the 2019 Macan at the Montreal Auto Show in January, the German brand has just unveiled the 718 Cayman GT4 and the Panamera GTS at the Toronto Auto Show.
The 2019 Porsche Panamera GTS is yet another variant of the company's luxury sedan and Sport Turismo hatchback. In GTS trim, both cars boast a sportier appearance, unique suspension settings and an engine output that slots in between the 4S and Turbo versions. Its twin-turbo, 4.0-litre V8 develops 453 horsepower and 457 pound-feet of torque, connected to an eight-speed PDK automated gearbox. According to Porsche, with the optional Sport Chrono package, the Panamera GTS and Panamera GTS Sport Turismo can hit 100 km/h in 4.1 seconds.
Pricing starts at $146,200 before freight and delivery charges for the 2019 Porsche Panamera GTS and $153,300 for the GTS Sport Turismo. Both cars will be on sale this summer.
The Porsche 718 Cayman GT4 Clubsport isn't a street-legal car, but destined for the track. It's equipped with a naturally aspirated, 3.8-litre flat six-cylinder engine that belts out 425 horsepower. A dual-clutch, six-speed PDK transmission sends that muscle to the rear wheels.
The GT4 Clubsport's cabin is stripped down for racing purposes but gets a roll cage. Two versions are available, Competition ($242,000) and Trackday ($216,500), the latter being equipped with features that the former doesn't such as antilock brakes and a stability control program.
Share on Facebook