Avoid These 9 Popular Vehicles, Consumer Reports Suggests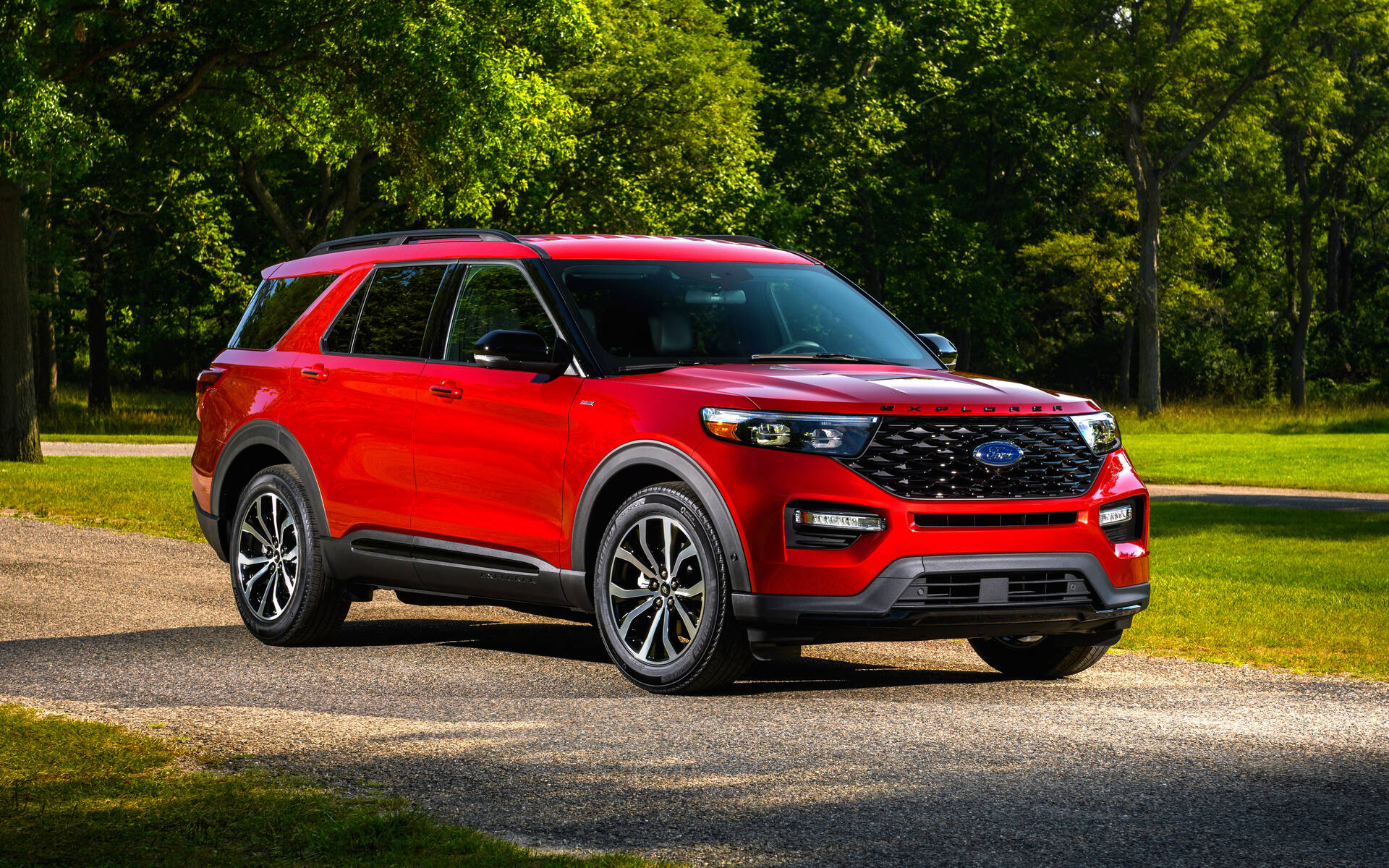 What are the most important things you should consider when shopping for a new vehicle? It all depends on your needs and driving habits, of course, but it's generally best to listen to the voice of reason and not make an emotional purchase.
In other words, things like safety, reliability, practicality, fuel economy and price should outweigh styling, brand image, technologies and gadgets, for instance.
The most popular vehicles on the market aren't necessarily the best picks, as we keep saying over and over here at The Car Guide. And U.S. magazine Consumer Reports agrees, having recently posted a list of top-selling models you should avoid.
Well, "avoid" might be a pretty strong word, but there are arguably better or wiser alternatives in each case, Consumer Reports claims. Here are nine examples for the 2023 model year:
Avoid: Ford Explorer – Better Choice: Kia Telluride
Despite being strong and agile, the Explorer suffers from an overly firm ride, rough shifts and a noisy engine. Plus, reliability is well below average. The Telluride, on the other hand, has set the benchmark for three-row midsize SUV segment, both according to The Car Guide and Consumer Reports. It does just about everything right, as reflected in its high owner satisfaction score.
Avoid: Hyundai Elantra – Better Choice: Toyota Corolla Hybrid
Consumer Reports acknowledges the many good attributes of the Elantra, but is also quick to add that the compact sedan's spotty track record for reliability should give buyers pause. The Corolla is quite the opposite. And if you want to make an ever smarter purchase, go with the hybrid variant, which is now available with AWD.
Avoid: Toyota RAV4 – Better Choice: Subaru Forester
There's no mention of "Cablegate" (only 2019-2022 RAV4 Hybrid models are seemingly affected), but the team at Consumer Reports claims you can do better than the best-selling RAV4. Why? Mainly because of the noisy engine under acceleration, good-but-not-great cargo space when you fold the rear seats, and a ride that is less comfortable than some competitors. With a surprisingly roomy interior, fuel-efficient engine, essential safety features and a standard AWD system that out-claws rivals, the Forester is described as a true gem.
Avoid: Volkswagen ID.4 – Better Choice: Kia EV6
The ID.4's infotainment system responds slowly and many common tasks require multiple steps. Range doesn't match other compact electric crossovers from the U.S. and South Korea, but the biggest concern is that reliability has been below average. Consumer Reports suggests the EV6, which can cover longer distances and charges more quickly, too.
Avoid: Ford F-150 – Better Choice: Ram 1500
Is the best-selling pickup in North America really the best buy you can make for 2023? We at The Car Guide think so, particularly because of the wide array of configurations and powertrains available, led by the fully electric F-150 Lightning. However, Consumer Reports argues that its ride, handling and reliability come up short, and that you're probably better off with a Ram 1500 instead. The latter doesn't boast the biggest numbers for payload and towing, but it does a remarkable job of balancing capability with livability.
The Chrysler Pacifica, Mercedes-Benz C-Class, Volvo XC60 and Toyota Tacoma are other popular vehicles you should avoid according to Consumer Reports. Better alternatives include the Kia Carnival, Lexus ES, Lexus NX and Honda Ridgeline, respectively.
Don't miss The Car Guide's Best Buys for 2023 to compare these picks with ours.
Share on Facebook