Mercedes-Maybach Night Series Shows the Dark Side of Supreme Luxury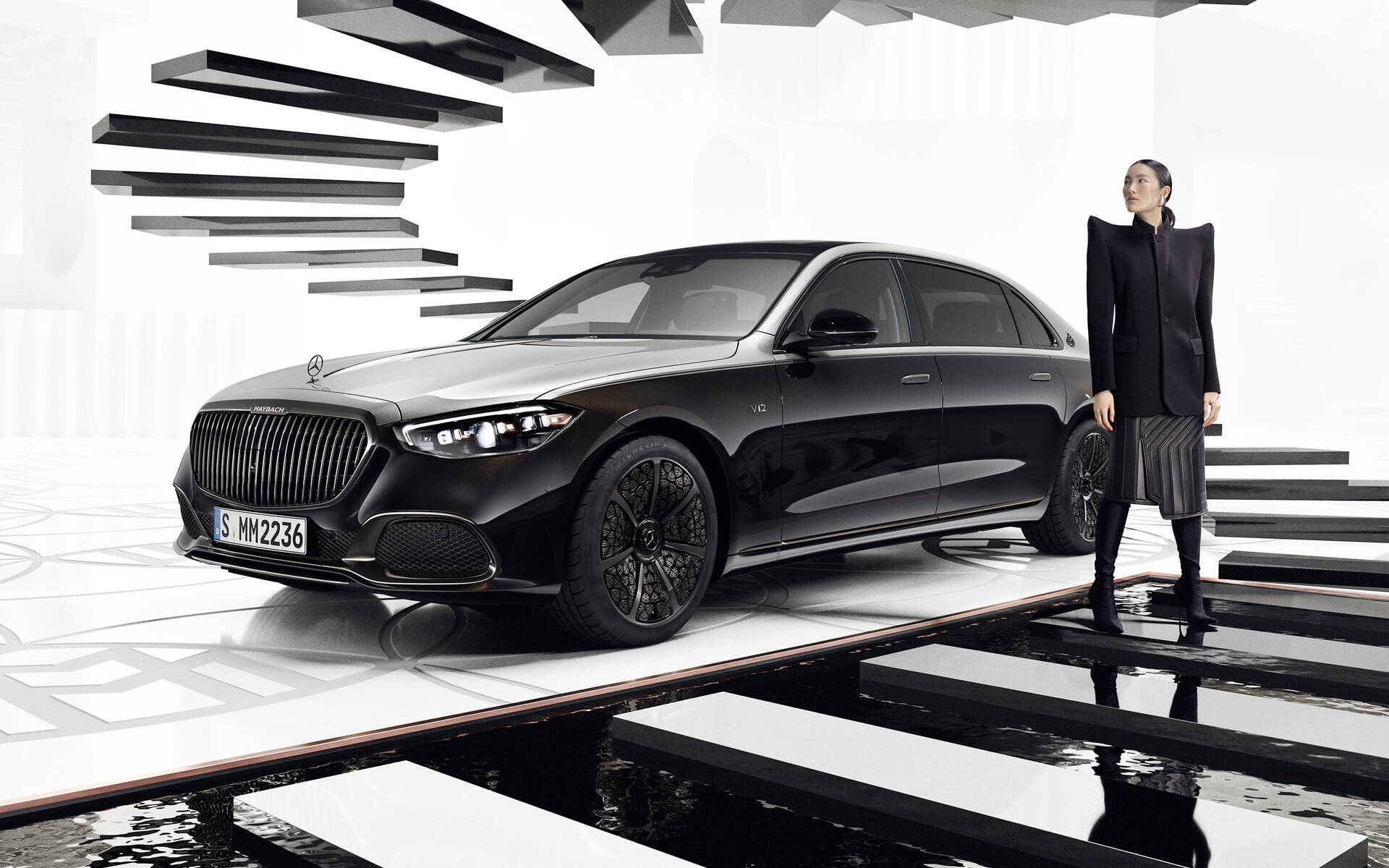 Mercedes-Benz customers looking for top-tier luxury can turn to Maybach versions of the S-Class, GLS and all-electric EQS SUV. And for those who'd like something even more special and exclusive, there are alternatives, too. Following the Mercedes-Maybach Haute Voiture, the company is now introducing a darker-looking Night Series.
You know the drill: remove most of the flashy stuff and incorporate black accents instead. Here, the signature two-tone exterior of Mercedes-Maybach models is still available, but there's a lot more yin than yang, if you know what I mean.
Mercedes-Maybach EQS SUV
Unveiled last month, the Mercedes-Maybach EQS SUV is getting the Night Series treatment available with an exclusive Obsidian Black/Mojave Silver two-tone paint finish, as well as Obsidian Black and MANUFAKTUR Diamond White finishes. Various dark chrome accents complement the body, the front grille panel is enhanced with darkened Maybach pinstripes, and a black finish is given to the running boards and rear spoiler.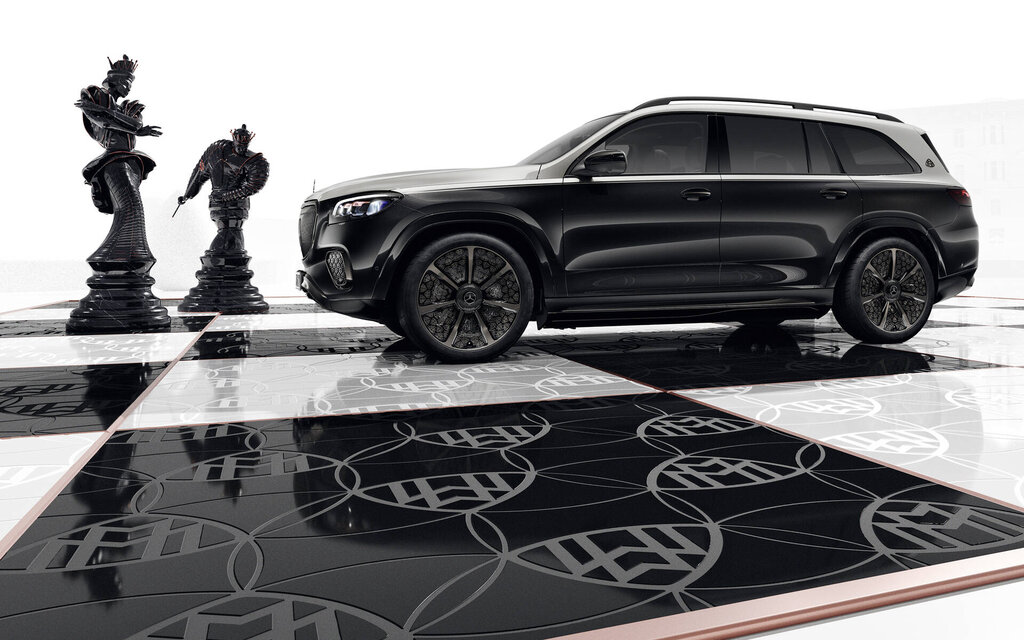 The interior features Econyl carpet throughout and vegetable-tanned Nappa leather in MANUFAKTUR Crystal White/Black Pearl or MANUFAKTUR Black Pearl colorways with contrast topstitching. This is complimented by the MANUFAKTUR Natural Grain Herringbone wood pattern trim with aluminum accents.
Mercedes-Maybach S-Class
When it comes to the Mercedes-Maybach S-Class Night Series, customers can choose a variety of paint finishes in grey, black and white hues, as well as a unique two-tone Onyx Black/Mojave Silver finish. Similar dark chrome accents can be found all around the sedan, including the exhaust tips. And let's not forget the rose gold accents in the headlights.
Inside, the Night Series expands the exclusivity with two unique Nappa leather hides: MANUFAKTUR Deep White/Black Pearl or MANUFAKTUR Black Pearl. Golden-grey glossy piping subtly emphasizes the special nature of the vehicle.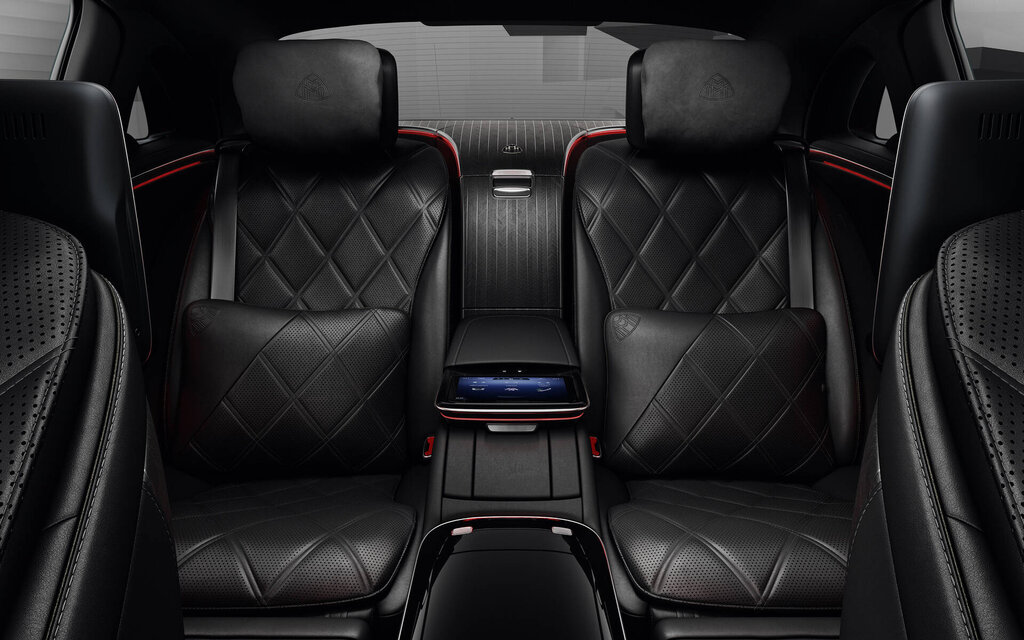 Mercedes-Maybach GLS
Exclusive Obsidian Black/Mojave Silver two-tone paint is available for the Mercedes-Maybach GLS with the Night Series design package, in addition to finishes in a white hue or Obsidian Black. The vehicle boasts a front fascia with dark chrome elements including an upright Mercedes star on the hood, radiator grille, trim parts and Maybach pattern in the air inlet grilles. And forgive me because I haven't even mentioned the distinctive 23-inch wheels yet.
The recipe for the interior is largely similar, so no need to cover the details. By the way, there are no performance upgrades on any of these models. However, fashion items inspired by the Night Series, including bags, sneakers and eyewear, will be offered along with the vehicles.
In Canada, the Night Series design package will be available for the 2024 Mercedes-Maybach S-Class and Mercedes-Maybach EQS SUV later this year, followed by the 2025 Mercedes-Maybach GLS in the summer of 2024.
Share on Facebook