Mercedes-Maybach S 680 Haute Voiture is a New Fashion Icon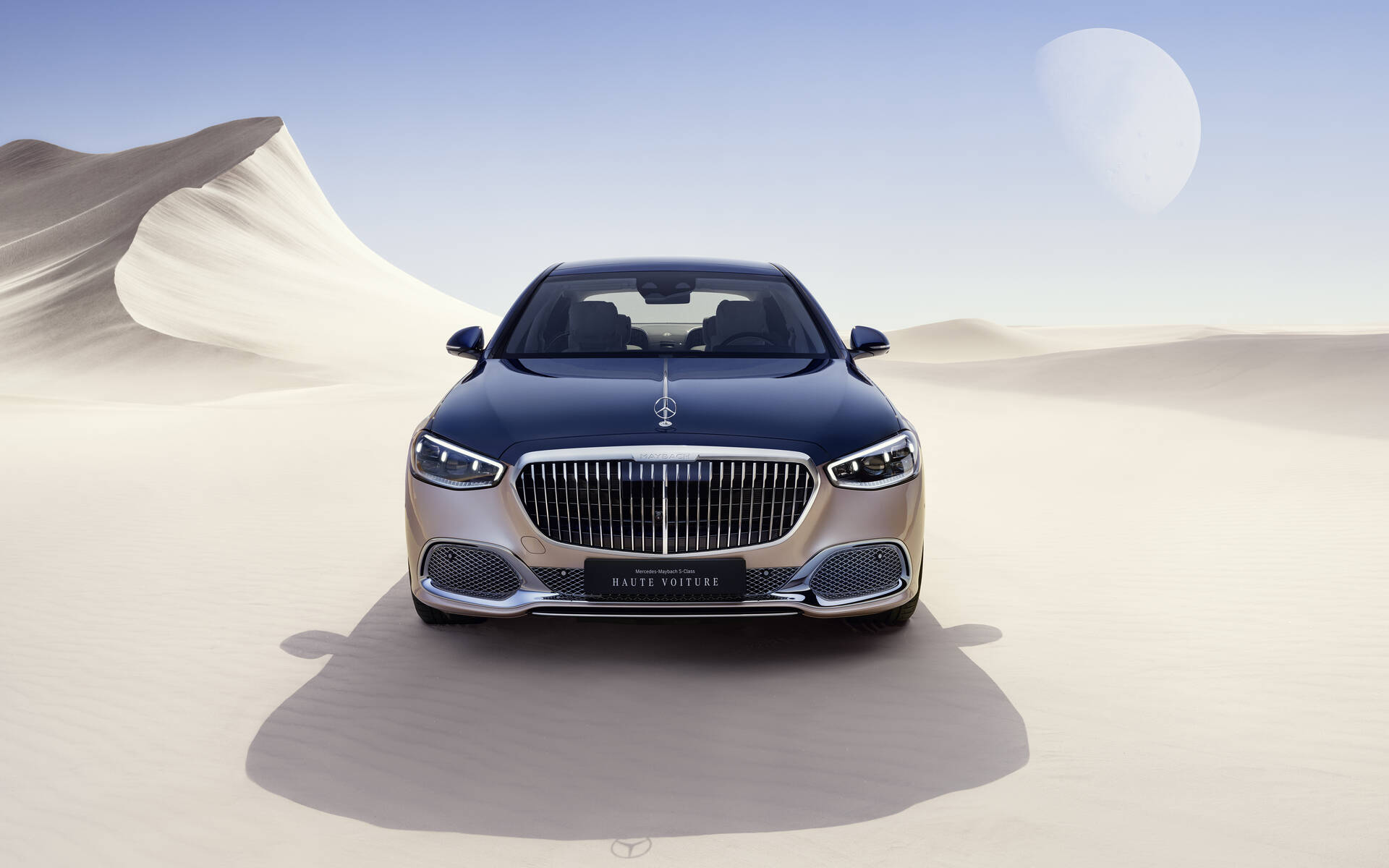 As if the S-Class full-size luxury sedan wasn't opulent enough in top-line Maybach trim, Mercedes-Benz today announced a highly exclusive limited edition inspired by the world of haute couture. A reveal took place in Dubai following a curated fashion show by local designer Atelier Zuhra.
Only 150 units of the new Mercedes-Maybach S 680 Haute Voiture will be available globally, each one wearing a numbered badge. According to head of design Gorden Wagener, it's one of the most extravagant models the German automaker has ever created, representing luxury and craftsmanship in its purest form.
The team working at Mercedes‑Benz' Manufaktur in Sindelfingen essentially aimed to create a drivable art piece. First, they developed an exclusive two-tone paint finish for the exterior—metallic nautical blue for the upper body and wheels, with a light shimmering rose tone in the lower section. Next, when the doors are opened, animated Mercedes-Benz or Mercedes-Maybach patterns using LCD technology light up and illuminate both the front and rear entry areas.
The interior features extended use of dark nautical blue and rose gold tones, with additional crystal and glossy opal white elements. A high-quality, fashion-inspired bouclé fabric remains a constant throughout the model—in blue, beige, rose gold and gold shades—with additional intricate details featured within the seat covers and cushions.
Crystal white leather highlights the consoles, doors and scatter cushions, while the floormats are made of linen and mohair. Passengers even get rose gold-coloured champagne flutes.
Naturally, Mercedes-Benz did something with the infotainment system. Sparkling glitter clouds and a variety of accents in shimmering rose gold emphasize the catwalk atmosphere. Furthermore, in the profile selection menu, the driver is greeted with a magnolia blossom and sparkling particles. Twelve elegantly dressed avatars, for example in a dinner jacket, tailcoat or evening gown, are available.
Pricing for the Mercedes-Maybach S 680 Haute Voiture has not been disclosed. By the way, customers will receive a special car cover featuring the Maybach and Haute Voiture logos, plus a hand-made giftbox featuring the badge number alongside a scaled model and key ring. Oh, and a bag collection available in different styles and sizes, comprised of select materials featured in the vehicle interior, will retail early next year both at physical and online stores.
Watch: 2022 Mercedes-Benz S-Class Interior Overview
Share on Facebook