Chinese-Bound Kia EV5 Could Land in Canada as Cheaper Electric SUV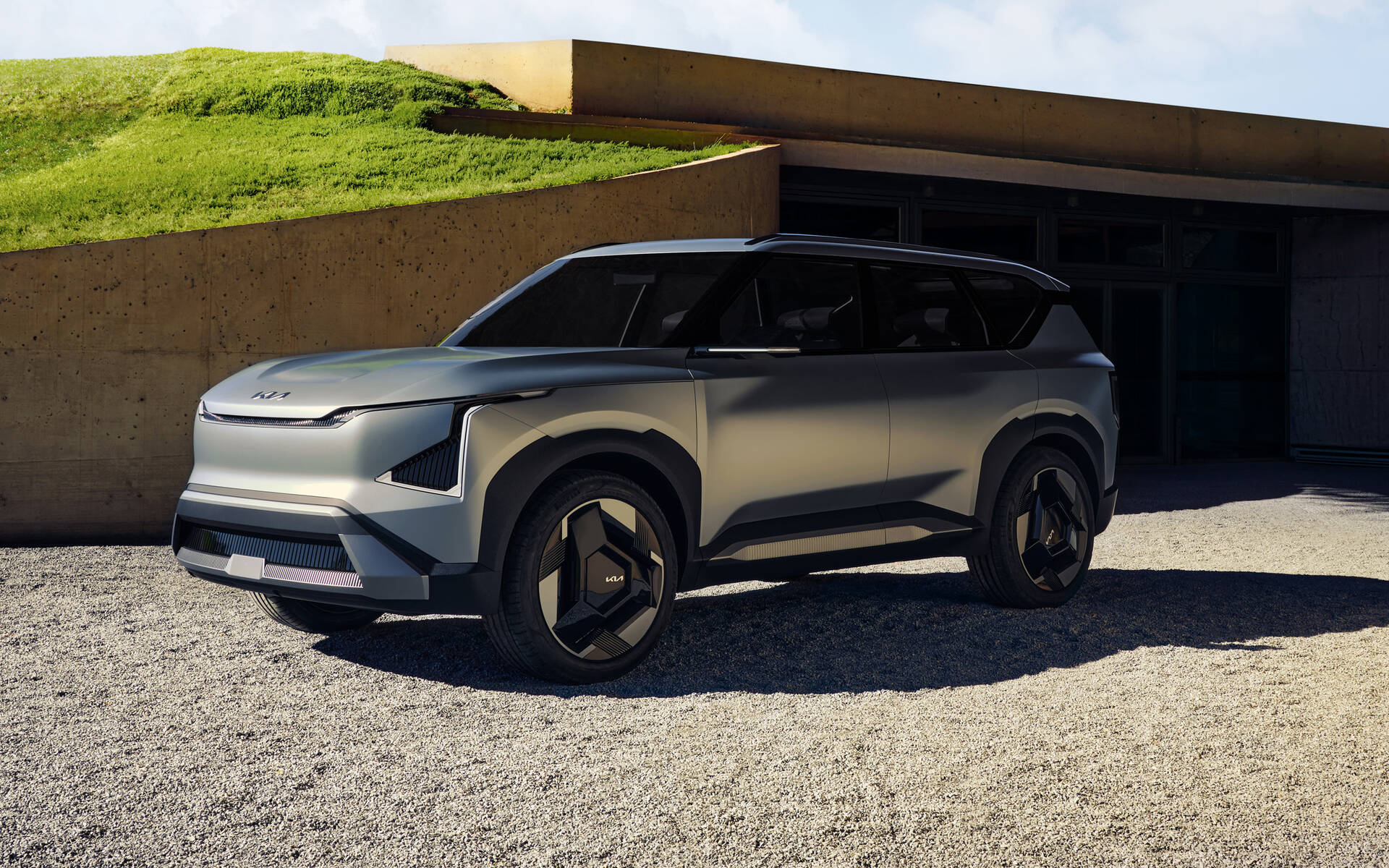 Kia today shed more light on its next-generation electric vehicles that were previewed in January 2021. At the time, all we had was shadowy pictures hinting at a wide selection of models.
Following the EV6 and the freshly unveiled 2024 EV9, the upcoming EV5 will be a smaller, two-row version of the latter with similarly boxy looks.
While shown in concept form for now, this vehicle is scheduled to enter production and launch in China later this year. We don't have confirmation yet that it will be sold in North America (Kia's press release states that "details regarding any future plans for the other global markets will be made in due course"), but it makes so much sense that we'd be shocked if it were not.
As mentioned earlier, the EV5 is aesthetically very similar to the EV9—unlike the rounder, more low-slung EV6. The biggest differences are the headlights and taillights, the latter shaped in a rectangular pattern that will feel familiar to fans of the new 2024 Polestar 3.
Emulating the EV9 Concept, reverse-opening rear doors create wide-open access to the cabin, but don't expect them to carry over to the production model. Same thing for the cameras that replace the side mirrors, the extremely minimalist cockpit or the folding bench and table in the cargo area. However, it's possible that Kia will retain swiveling seats in the second row.
No technical specs are available at the moment. We assume the EV5 will ride on Hyundai-Kia's e-GMP architecture with 800V charging technology and offer a choice of two batteries along with two drivetrains (RWD and AWD). Given the nomenclature, the base price will likely be lower than that of the EV6.
At the earliest, the Kia EV5 could launch on our shores next year as a 2025 model. We'll keep you posted as soon as new details surface.
Share on Facebook