Cadillac Brings First Changes To 2024 LYRIQ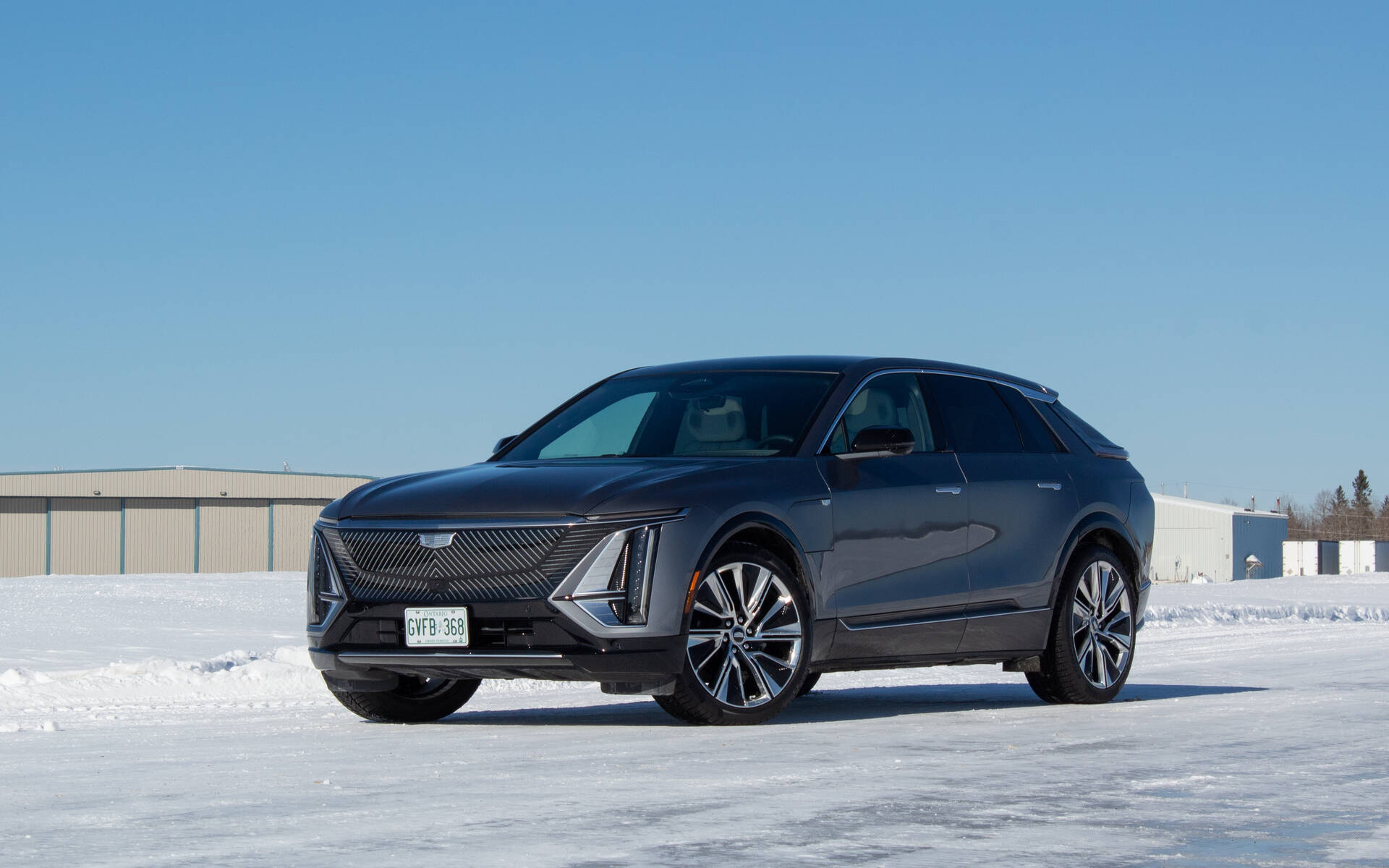 The 2023 Cadillac LYRIQ is slowly making its way to dealerships, and the luxury brand is already proposing a few changes (mostly cosmetic) for its 2024 model.
First, the LYRIQ will see its lineup expanded to three variants: Techno, Luxury and Sport. Buyers will also be able to choose from eight body colours and four interior trims.
Also on the visual side, options include a two-panel sunroof and two-tone exterior paint. Unlike the 2023 model, all 2024 LYRIQs - rear-wheel drive and all-wheel drive - will come with a standard 11.5 kW charging module, while the 19.2 kW module will be optional. The rear-wheel drive 2023 version comes standard with a 19.2 kW module.
According to Cadillac's website, the range is estimated at 495 kilometres (rear-wheel drive) or 494 kilometres (all-wheel drive) with the 102 kWh battery. The interior features a 33-inch LED display, Smart System safety and driver assistance systems, one-pedal driving and cell phone induction charging. The 19-speaker AKG audio system is optional.
Prices for the 2024 model have not yet been announced and production will begin this spring. Otherwise, General Motors assures us that production of the vehicle is picking up speed.
2023 Cadillac LYRIQ Facts
Meanwhile, the 2023 LYRIQ starts at $69,998 (with shipping and air conditioning tax) with the rear-wheel drive model boasting a range of 502 kilometres. Power rises to 340 horsepower and 325 lb-ft of torque. It takes 6.5 hours to fully charge on a Level 2 charger.
The all-wheel drive LYRIQ starts at $73,498, has a battery that gives it 494 kilometres of driving range, and motors that output 500 horsepower and 450 lb-ft of torque. A full charge on a Level 2 (240V) charger takes 10.7 hours and towing capacity ranks in at 3,500 lbs. Interestingly, Cadillac will cover the installation of a Level 2 home charger for qualifying customers who have purchased or leased a new 2023 LYRIQ. Qualified consumers who already have the infrastructure or do not need it will be offered a $750 FLO public charging credit instead.
Share on Facebook