Toronto's 2023 CIAS Had Third-Highest Attendance Ever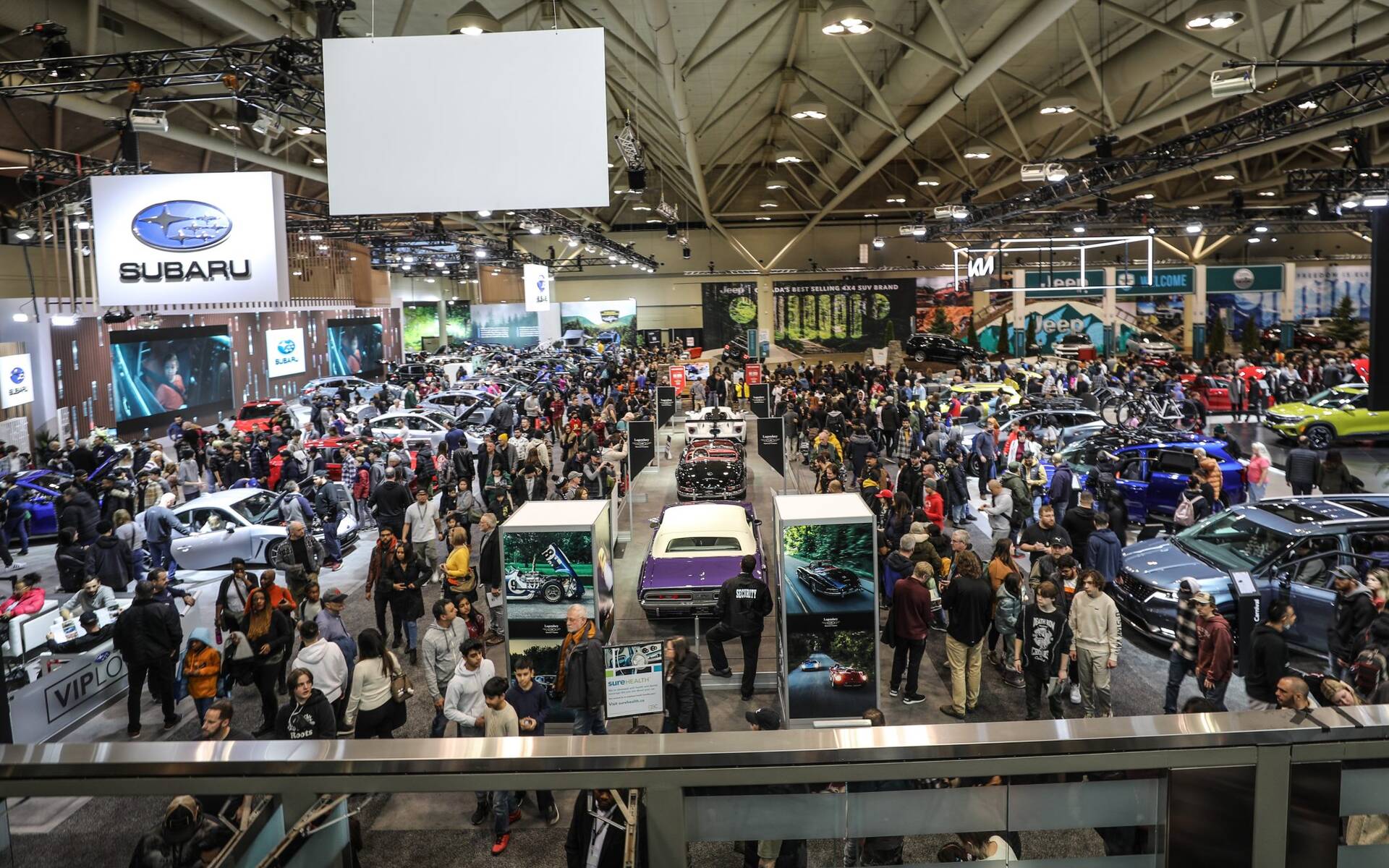 While auto shows in Ottawa, Vancouver and Calgary have been cancelled for 2023 due to the lack of participating manufacturers, Toronto's Canadian International AutoShow set four daily attendance records at it celebrated its 50th anniversary.
Most notably, the CIAS had its largest single-day audience and third-highest total audience ever. By the end of the 10-day event, 350,214 people attended the Metro Toronto Convention Centre between Media Day on February 16 and the final day on February 26.
The debut of the CIAS' indoor EV Test Track was immensely popular. More than 6,000 drivers and 15,000 show attendees took an EV for a two-lap spin around the half-kilometer track, with 83 percent of them driving an EV for the first time, according to the organizers.
LISTEN: LP and Gab discuss CIAS attendance numbers and launches on The Car Guide Podcast
"We met and overcame some significant challenges to put together the 2023 AutoShow, and we are more than pleased with the results," said Jason Campbell, General Manager of the CIAS. "Our manufacturer partners responded with a great selection of cars, including several seen in Canada, North America and even the world for the first time. Many of the vehicles they showcased at the AutoShow are difficult to find in showrooms today which explains why we had such enthusiasm from our consumers to see the latest and greatest the industry has to offer."
Over 20 different car brands were on display including one global vehicle debut, a North American debut and nine Canadian debuts along with more than 75 all-electric vehicles.
Project Arrow, a concept car from a collaboration of the Automotive Parts Manufacturers Association and more than 50 partners, showed what the Canadian automotive sector can accomplish. The futuristic EV is loaded with technology—and the entire vehicle was conceived, designed, engineered and built in Canada almost entirely with Canadian parts.
The CIAS will return from February 16-25, 2024.
Share on Facebook