Mercedes-Benz to Launch Tesla Model 3 Rival With EQXX Tech in 2024
Remember the sensational Vision EQXX electric concept that Mercedes-Benz introduced at the beginning of the year? The same one that managed to travel over 1,000 kilometres with a full battery charge and amazing energy consumption of just 8.7 kWh/100 km in a first real-world test in April?
While too radically designed to enter production, many of its unique features and technologies will be transferred to future production models from the German automaker. And now we've learned that the first of these will launch sometime in 2024.
Robert Lesnik, head of design at Mercedes-Benz, told British website Autocar that the vehicle will be an "entry luxury" four-door sedan about 4.7 metres long, or roughly the size of the current C-Class and CLA models.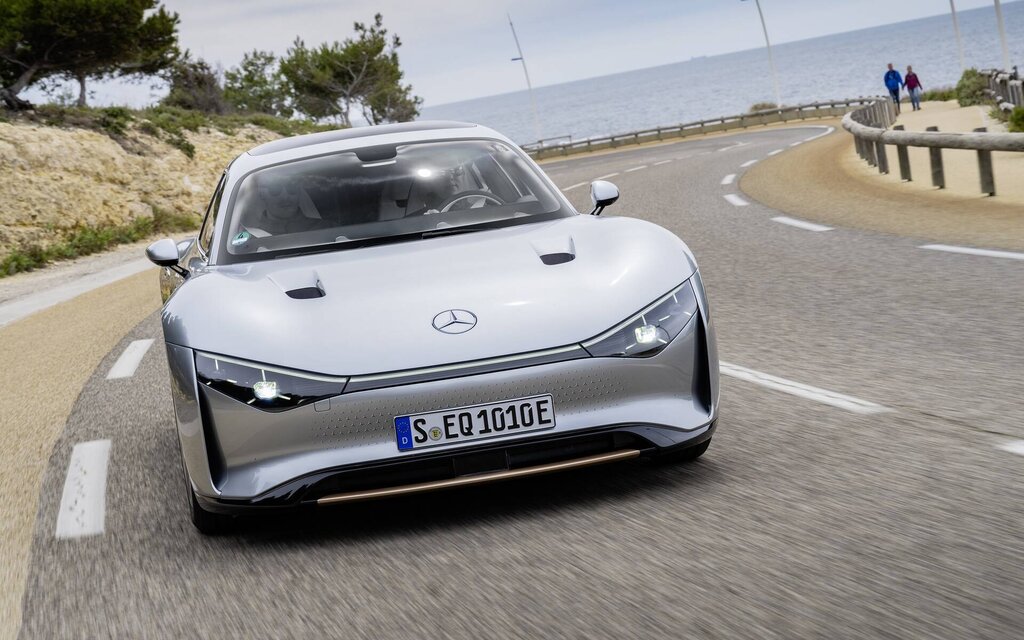 Sold alongside the duo as a fully electric alternative, it will serve as a direct competitor to the Tesla Model 3, BMW i4 and Polestar 2. An AMG performance variant is expected to follow a year later.
In addition to mimicking part of the design, Lesnik confirmed that some of the Vision EQXX concept's cutting-edge aerodynamics will carry over including the moving diffuser and active rear spoiler.
The new EV will be among the first to use the Mercedes-Benz Modular Architecture (MMA) previewed by the Vision EQXX. While it's unrealistic to expect similar range, the company has hinted that drivers could travel up to 700 kilometres, maybe more, between charging sessions.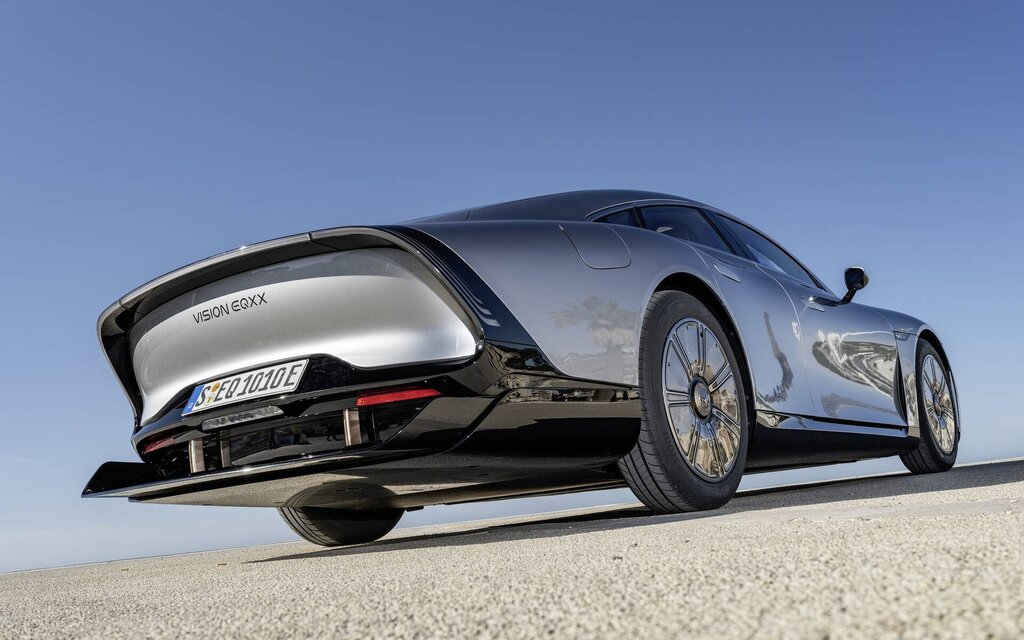 The concept featured a 100kWh battery with a smaller size and 35 percent lighter weight than the 107.8kWh pack in the EQS large sedan. It was also packaged to offer a significantly lower centre of gravity. Lesnik wouldn't say if the upcoming EV will use the same type of battery, but you can count on a next-generation electric motor—called "eATS 2.0"—that's smaller, lighter and more efficient.
For now, Mercedes-Benz Canada sells the aforementioned EQS and pretty soon the midsize EQE. Both are coming with a crossover variant, respectively the EQS SUV and EQE SUV. Another electric crossover, the compact EQB, is going on sale this fall at a more reasonable price point ($75,700).
Watch: 2024 Mercedes-AMG EQE 4MATIC+ Review
Share on Facebook