2023 Mitsubishi Outlander PHEV: A New Benchmark?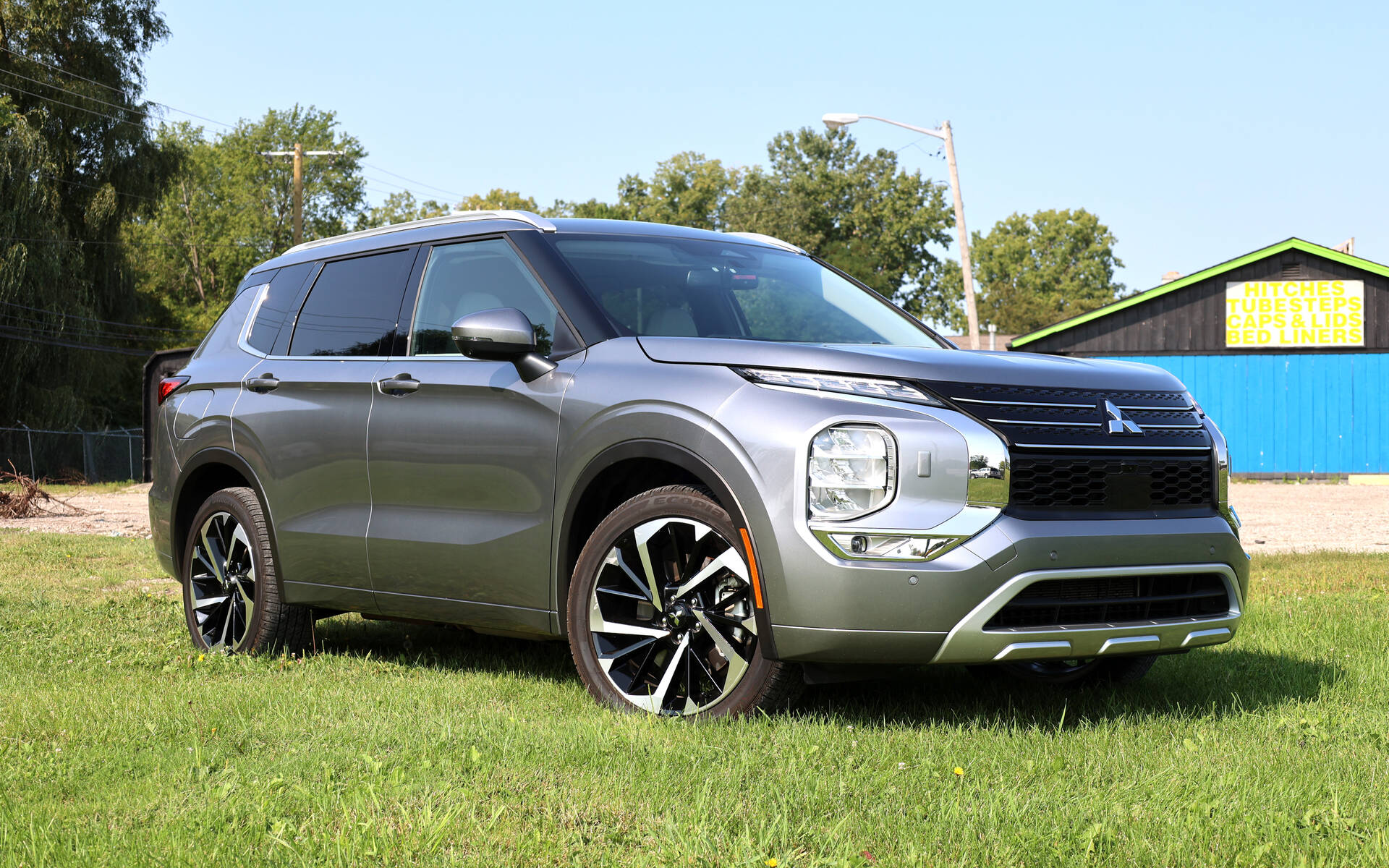 Strong points

Comfortable and quite ride
Much improved EV range
Versatile interior
Excellent warranty

Weak points

Aging gasoline engine
Disappointing fuel economy
Third-row seat is super-tight
Full report
Initially set for an early summer launch, the all-new 2023 Mitsubishi Outlander PHEV will land in Canada in November. Yes, another delay, but this one isn't as long as the first generation, which made its debut in 2013 and only touched our shores four years later. It went on to become the first mass-market plug-in hybrid SUV in the country and sell more than 15,500 units from coast to coast, the last few just a couple of weeks ago.
And so dealers and customers must keep waiting a bit longer for this next-generation model, which is visually identical to the gas-powered Outlander except for some badges and a charging port. The competition has gotten much fiercer in recent years, led by the Toyota RAV4 Prime and Ford Escape PHEV, as well as PHEV variants of the Hyundai Tucson/Santa Fe and Kia Sportage/Sorento. Don't forget that the Dodge Hornet is coming next year, too.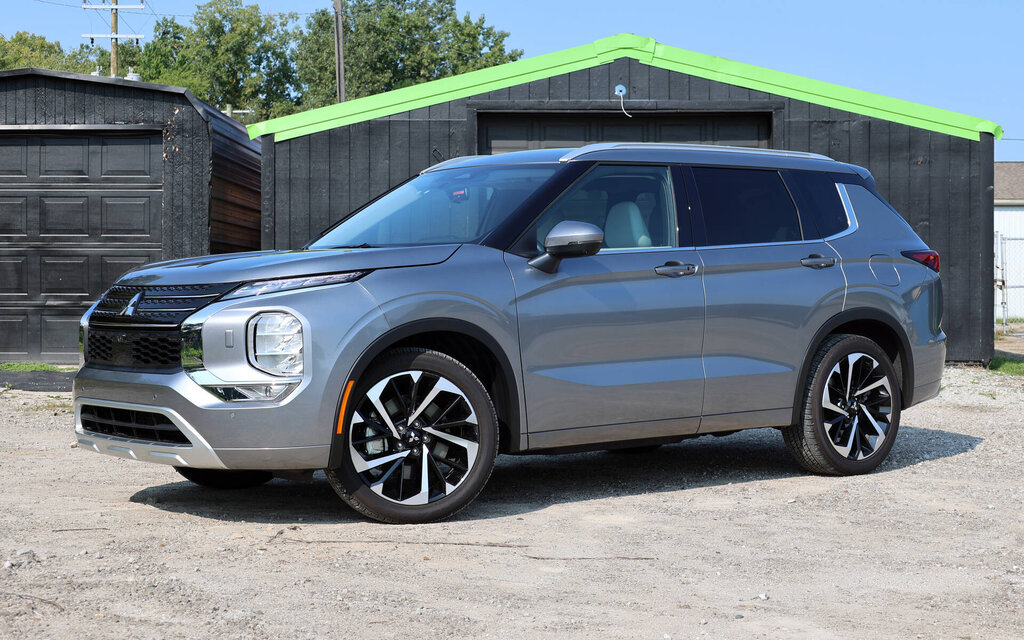 In a Tougher Spot
Mitsubishi won't have such an easy time attracting potential buyers now. The company needs to do a bang-up marketing job if it wants to enjoy the same type of success as it did with the first Outlander PHEV. Stealing customers away from those aforementioned rivals will be a tough challenge, indeed.
Early Outlander PHEV adopters seem to be eager to make the move to the new model, which promises improved performance and greater versatility. Mitsubishi needs to step up and make sure delivery times are not ridiculously long like the RAV4 Prime's while offering reasonable leasing and financing terms. Because this new Outlander PHEV clearly has what it takes to become the automaker's star product.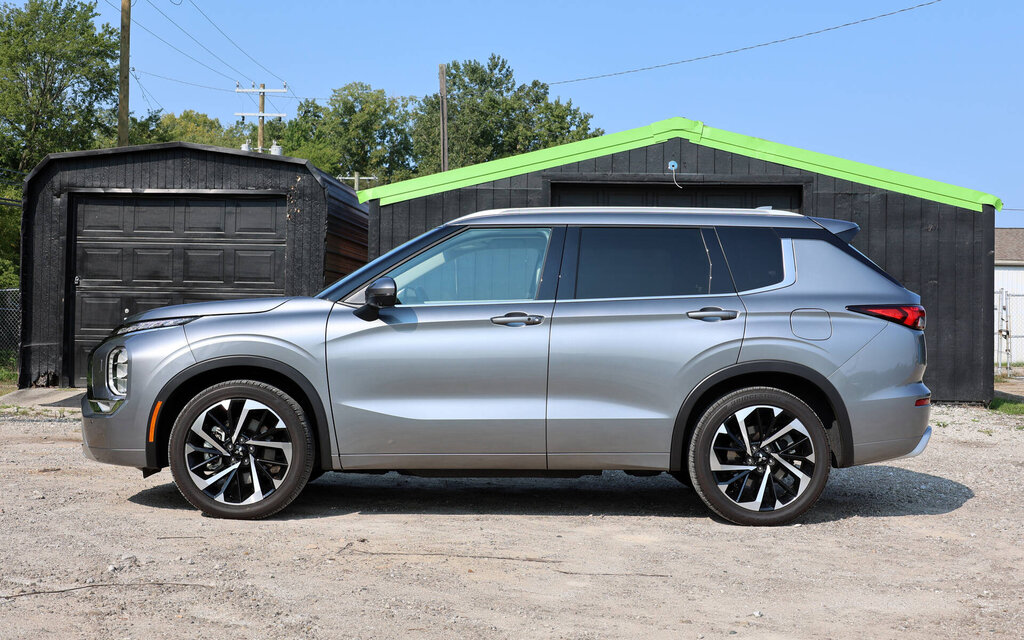 Specs and Numbers
We had the opportunity to chat with Mitsubishi's chief engineer in charge of the Outlander PHEV, Kentaro Honda, who insisted on the fact that the company will not share its plug-in hybrid technology with the Nissan Rogue, even though the two SUVs are built on the same platform. Nissan is instead using a regular hybrid system called e-Power.
With battery capacity increasing from 13.8 kWh to 20 kWh, maximum EV range is now rated at 61 km. And when the battery runs empty, combined fuel economy is approximately 9 L/100 km.  Honestly, these numbers aren't very impressive. Remember, Mitsubishi previously hinted at a zero-emission range of more than 80 km. By comparison, the RAV4 Prime (18.1 kWh) can travel up to 68 km running on electrons and then achieve 6 L/100 km in hybrid operation.
Mitsubishi also talked about increased power and torque from the electric motors (one delivers 100 kW and the other 85 kW), but it won't say exactly how strong the whole powertrain is. As for the 2.4-litre gasoline engine, we know that it generates 131 hp, up 13 hp from the outgoing model.
What about charging? According to Mitsubishi, the new Outlander PHEV can be charged from 10-80 percent in 38 minutes using a DC fast charger. The same process requires 6.5 hours with a 240V AC domestic charger.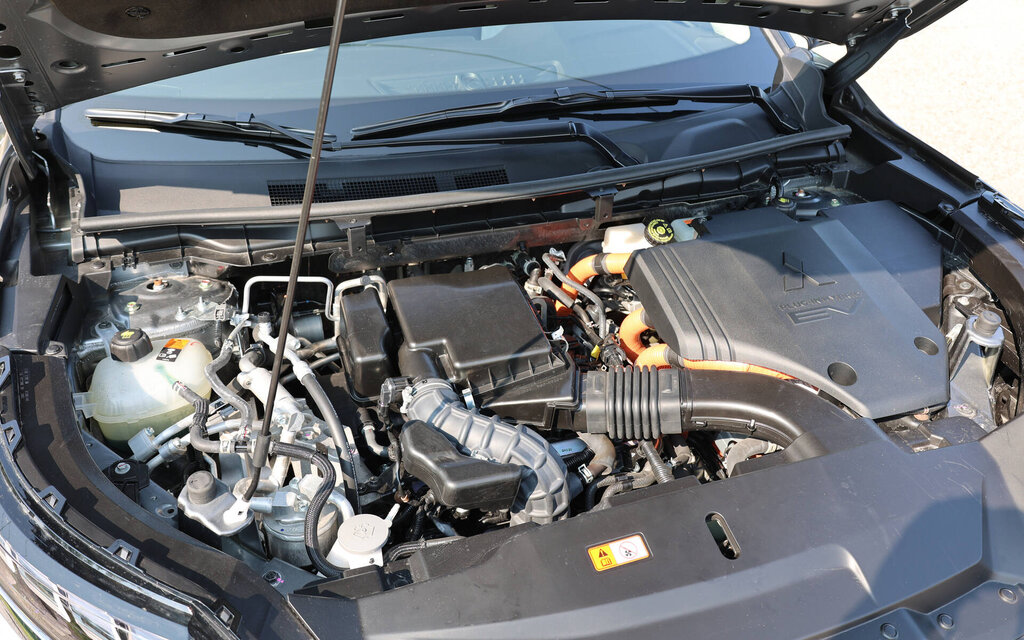 Similar, But Different
Mitsubishi gave us about an hour to test drive a pre-production unit that came with nearly all the bells and whistles except for a power sunroof. None of the five trim levels available with the 2023 Outlander PHEV in Canada will be similarly spec'd and equipped, mind you. And if it weren't for the charging port on the rear fender, you'd have a tough time telling this vehicle apart from its conventionally powered twin.
The interior is pretty similar, as well. The main difference is a uniquely designed third-row seat adding 30 kg to the overall weight. By the way, the Outlander PHEV now comes standard with seating for up to seven since this is what Mitsubishi thought most customers wanted. The instrument cluster is slightly different, with additional graphics and displays providing information about energy and battery status, and there's a small button to activate one-pedal driving. That's right: much like a number of EVs, this plug-in hybrid SUV can slow down quite a bit (though not completely) when you take your foot off the throttle. The function is disabled at speeds below 5 km/h in order to make parking manoeuvres easier, Mitsubishi says.
It became pretty obvious after just a few moments behind the wheel that the new Outlander PHEV is way more refined and quieter than its predecessor. You'd think you're sitting in a much more luxurious and expensive product. And while total system output is not on par with the RAV4 Prime or the Euro-spec Mazda CX-60 PHEV we recently tested, acceleration is beautifully linear.
Of course, the Outlander PHEV feels heavy just like any vehicle equipped with a large battery would. Handling is affected somewhat, but ride quality is still exceptional—a lot better than the RAV4 Prime. Meanwhile, the new and advanced AWD system distributes torque among the four wheels individually, improving cornering performance and stability especially in tough road and weather conditions.
What's more, unlike competitors that boast two or three drive modes, Mitsubishi offers a total of seven with the 2023 Outlander PHEV. Most drivers probably won't tell the difference between many of them, but it's great to have such versatility depending on the terrain and conditions.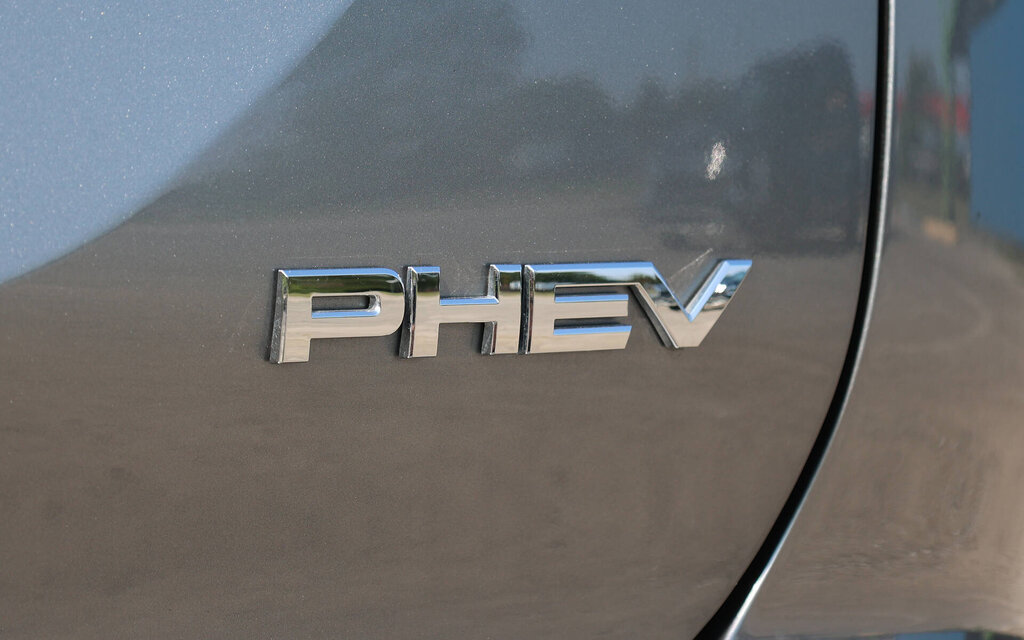 Real-World Efficiency
Our test drive took place in perfect weather, on pristine roads, and more often than not around town so as to maximize efficiency. Amazingly, we left the company's headquarters with the on-board computer telling us we had 54 miles (87 km) of EV range at our disposal—way more than the 61 km advertised by Mitsubishi.
As it turned out, after 29 miles (47 km), the available range had dropped to 23 miles (37 km). We drove in hybrid mode for just 0.8 mile to test the vehicle's full power. Consequently, it's reasonable to assume the Outlander PHEV can cover up to 80-85 km in pure EV mode when the conditions are ideal.
Will the production models achieve similar efficiency as our pre-production testers? We'll see. One thing we failed to mention is the new heat pump that's part of the package, a key addition that should limit range loss in cold weather to under 35 percent (previously about 50 percent).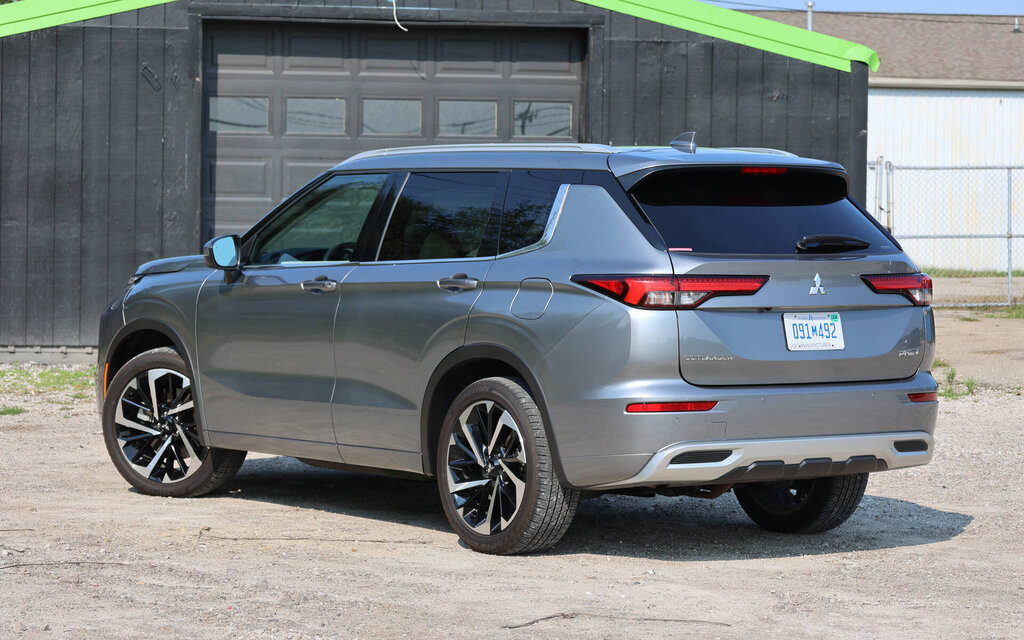 Our Verdict
Mitsubishi Motors is proudly celebrating 20 years in Canada, and this new Outlander PHEV will likely mark a new chapter for the brand. It's a competitive offering that stands a chance of grabbing a larger market share in the country. The challenge for the company is to meet customer demand by getting units in driveways as quickly as possible.
Pricing starts at $46,538 including freight and delivery charges. It rises to $57,948 for the range-topping GT-Premium S-AWC model.
Watch: Mitsubishi Presents the 2023 Outlander PHEV
Share on Facebook