Pre-Owned Toyota Tundra: How Much Should You Pay?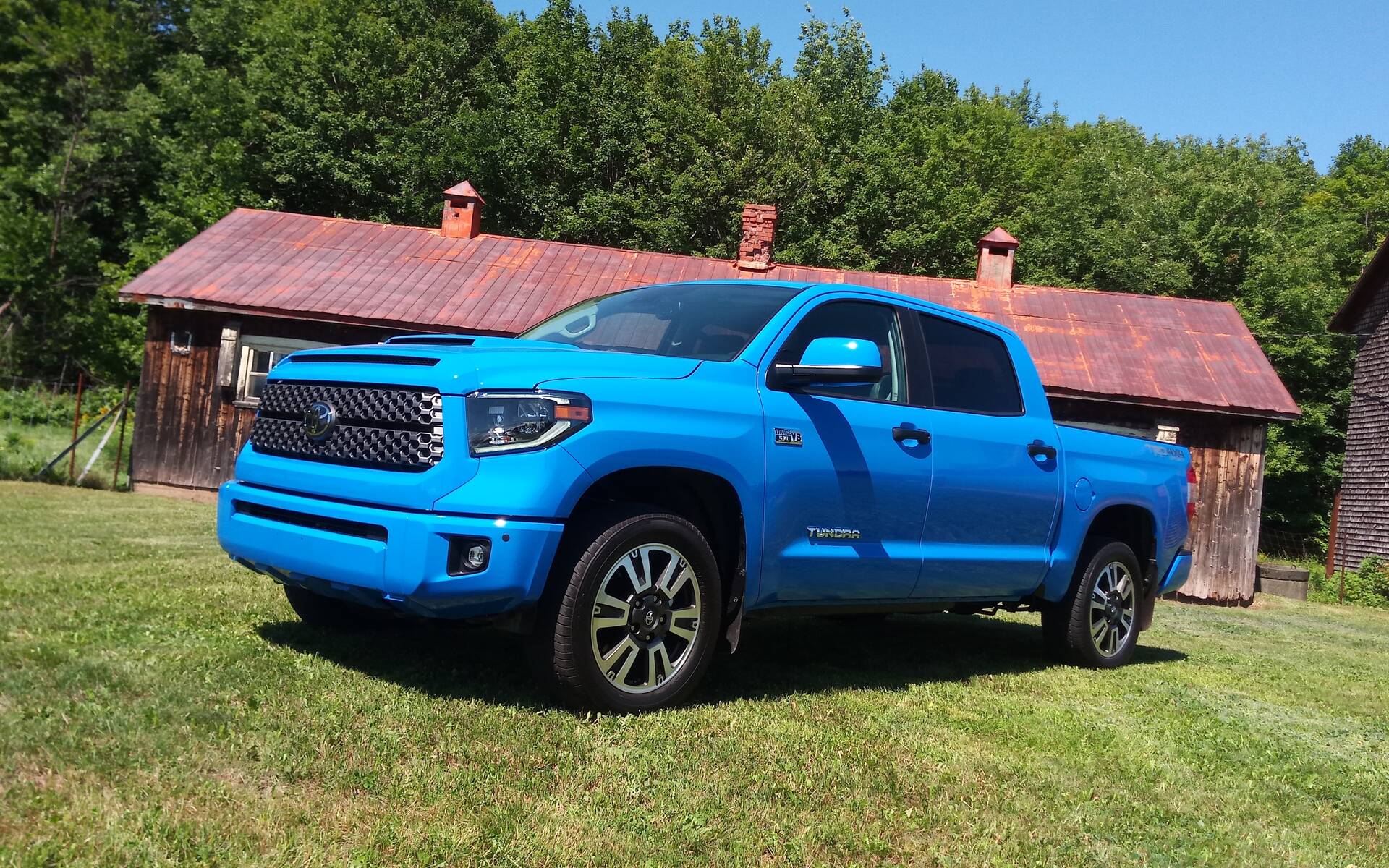 The Toyota Tundra desperately needed a revamp. And this finally happened for the 2022 model, even though it has no chance of being a real threat to the American full-size pickups. By the way, the previous generation had been launched back in 2007!
Fuel consumption has often been one of the Tundra's flaws, but despite interesting numbers on paper, the new 3.5-litre biturbo V6 isn't much of an improvement. That's why most buyers will have no problem going for a pre-owned Tundra.
There's also the price: a 2022 model will sell between $44,990 and $84,405. Ouch! This last price is for a new luxury trim called Capstone, available only with a hybrid powertrain.
Now, how much should you pay for a previous-generation Tundra? In the current used vehicle market, the answer is much different than two or three years ago, especially since this truck was always able to maintain an excellent resale value.
If you do a search on Otogo.ca today, you'll find more than a hundred Toyota Tundras for sale covering model years 2010 to 2021 (not to mention some 2022 demos). Generally, prices range from $12,000 to $70,000.
For under $30,000, you can get a Tundra as recent as 2016. Many of them are SR or SR5 trims, but a few tougher TRDs are there too. Of course, their mileage is always above 100,000 km, or even 150,000 km, but this big Toyota model's reputation for reliability is not overrated, and it can easily double that mileage in its lifetime if you follow the recommended maintenance schedule.
Unsurprisingly, the most expensive examples are the ones with a CrewMax cabin, especially in TRD Pro or Platinum versions. The 1794 Edition based on the Platinum trim shows a lot of character with its western theme, illustrated by wood accents and saddle-brown leather seats. You will probably pay up to $66,000 for such a vehicle.
As for certified pre-owned Tundras, they will usually be 2018 models, or more recent, with a price tag exceeding $40,000. One of the best offers we've seen is a 2020 4x4 Tundra with a crew-cab and only 34,000 km on the meter, for under $45,000. It comes with a warranty valid until February 27th 2023, or for 100 000 km.
Happy shopping!
Share on Facebook