Lucid Air Sapphire : A Very Special $300,000 Edition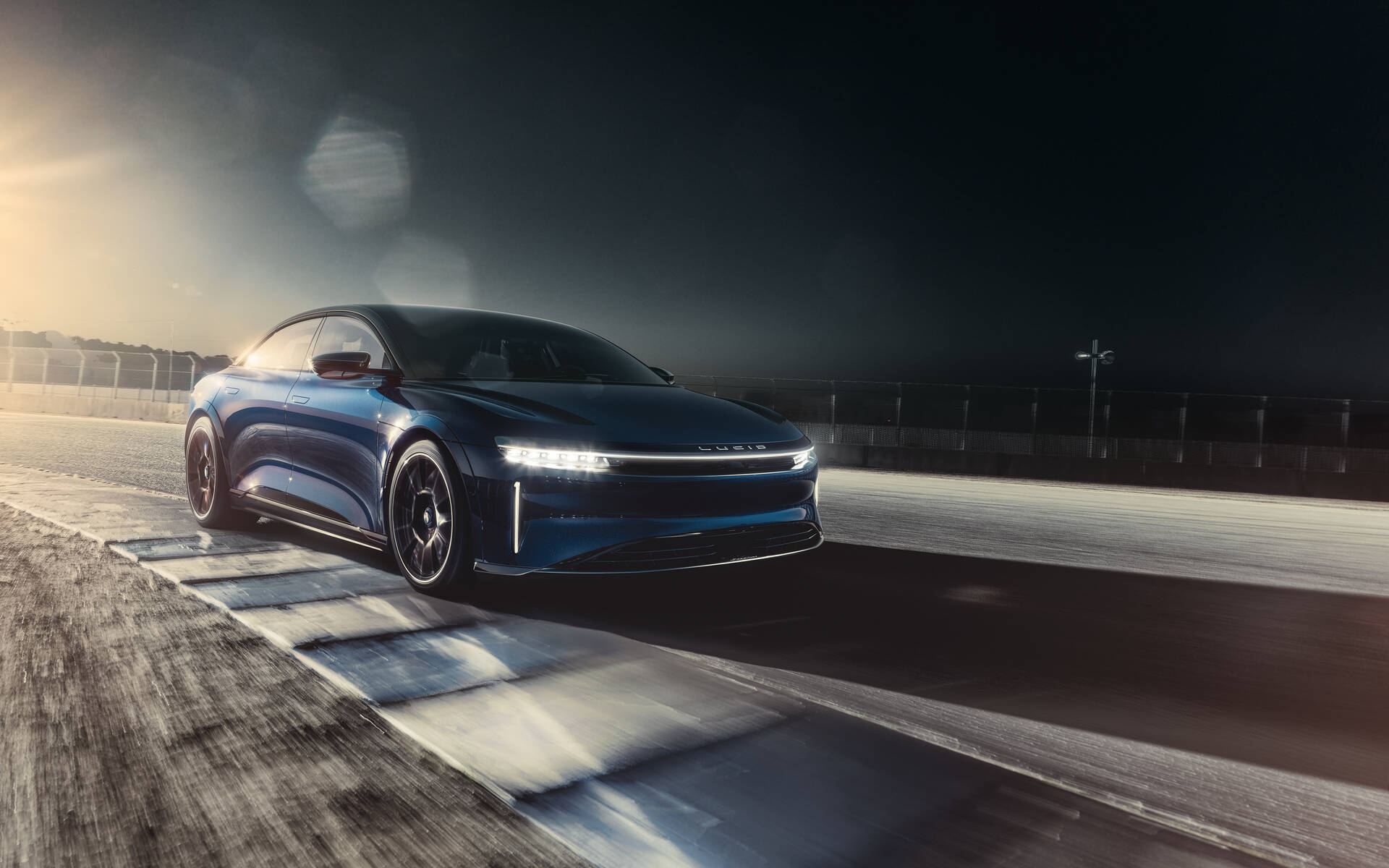 The Lucid Air's latest special edition - the Sapphire - was on display at the Quail Lodge during Monterey Car Week and joins the lineup as a high-performance iteration of the luxurious electric sedan.
The Sapphire stands out from the other models thanks to its exclusive paint scheme, which is found both on the body and in the cabin. Lucid has also reworked aerodynamics to reduce the drag coefficient. The dashboard and doors are decorated with dark mojave wood veneers, while the steering wheel and upper structure of the Glass Canopy are trimmed with black Alcantara.
Three Motors, 1200 horsepower
The Lucid Air Sapphire is powered by a three-motor setup; one in the front and two in the rear. This is a whole new configuration for the manufacturer. "With three state-of-the-art electric motors...the Lucid Air Sapphire achieves a whole new level of performance," said Eric Bach, Lucid's executive vice president of products and chief engineer.
It also features new heat exchanger technology, as well as a new cooling system with increased flow. The battery system has also been upgraded to generate more power.
As a result, the three-motor powertrain outranks the Air Grand Touring at 1,050 horsepower. This translates into a 0-97 mph sprint in less than two seconds, according to the automaker, while 0-100 mph (161 km/h) acceleration is accomplished in less than four seconds. Less than nine seconds is needed to complete the quarter mile. Carbon-ceramic disc brakes come standard to put a stop to the madness.
Focused on Performance
"Our goal with this first Sapphire model is to complement the powertrain with more precise and responsive driving dynamics and increased body control," said David Lickfold, Lucid Group's director of chassis and vehicle dynamics. Indeed, the Sapphire includes stiffer front and rear springs, unique shock settings, stronger bushings and a unique ABS calibration.
The car rides on high-performance Aero Sapphire wheels with specially developed Michelin PS4S tires, sized 265/35R20 in the front and 295/30R21 in the rear. These wheels also feature removable carbon fibre hubcaps, which further optimize the car's aerodynamic efficiency. Production will begin in the first half of 2023. The Lucid Air Sapphire will be marketed as a special edition and will cost $325,000. Reservations are open.
Vidéo : The Lucid Air on the Road in California
Share on Facebook