2022 Hyundai Elantra N: Look at Me!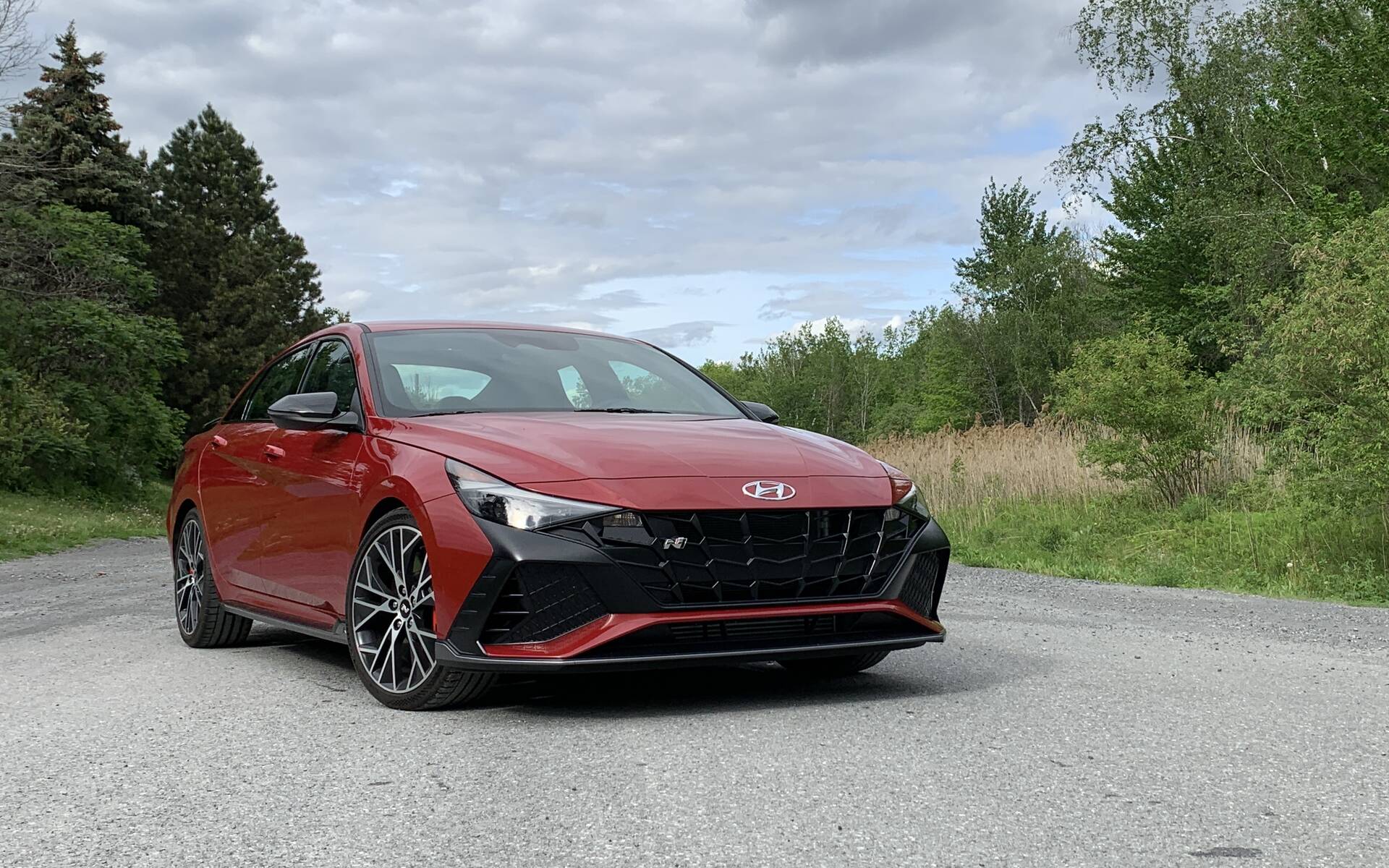 Strong points

Powerful engine
Pleasant sound

Weak points

Lack of comfort
Vague steering
Fairly expensive
Full report
Hyundai is firing on all cylinders right now, from electric vehicles like the IONIQ 5 (2022 World Car of the Year) to family-friendly SUVs including the refreshed-for-2023 Palisade. The Korean automaker even launched a compact pickup, the Santa Cruz, for crying out loud.
As if those weren't enough, there's an expanding lineup of N performance models. The Veloster, Kona and Elantra each have their juiced-up variant. We've just spent a full week behind the wheel of the 2022 Hyundai Elantra N, a sports sedan with look-at-me styling and a mighty engine.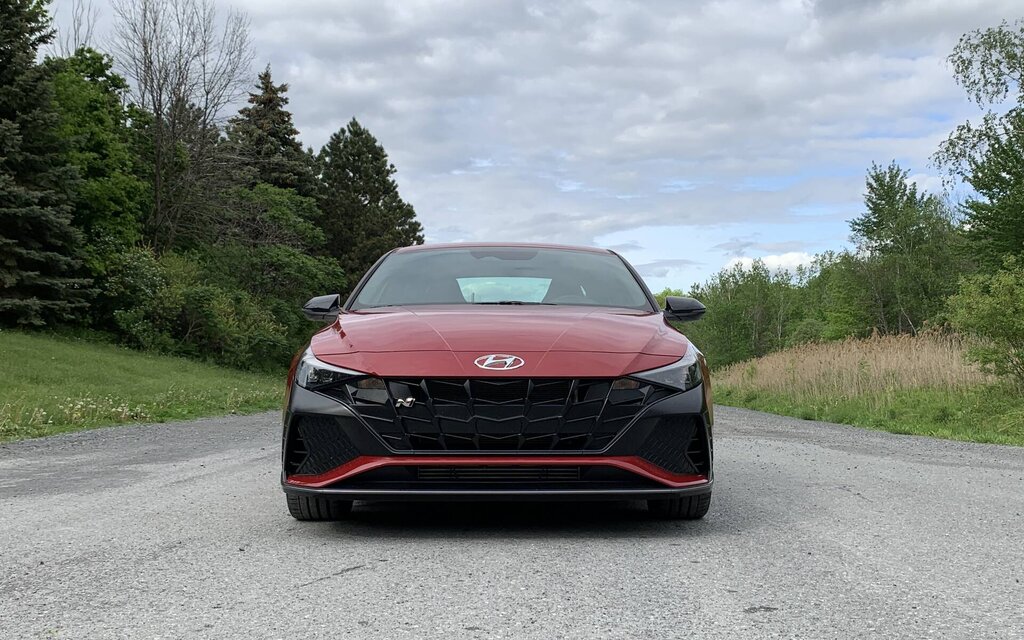 Civic Si > Elantra N < Civic Type R
The Elantra N's race car-like, almost cartoonish exterior is highlighted by an oversized front grille and large rear spoiler. Some will love it, others won't. Clearly, Hyundai swung for the fences and did not want to settle for a lazy hit.
Under the hood, the turbocharged 2.0-litre four-cylinder engine delivers 276 horsepower and 289 pound-feet of torque, which easily trumps the Honda Civic Si (200 hp) and Volkswagen Jetta GLI (228 hp). That being said, at $39,653, the Elantra N is a few thousand dollars more expensive. Or you can look at it this way: it's significantly cheaper yet less powerful than the Honda Civic Type R, whose next generation will debut soon with 300+ horsepower.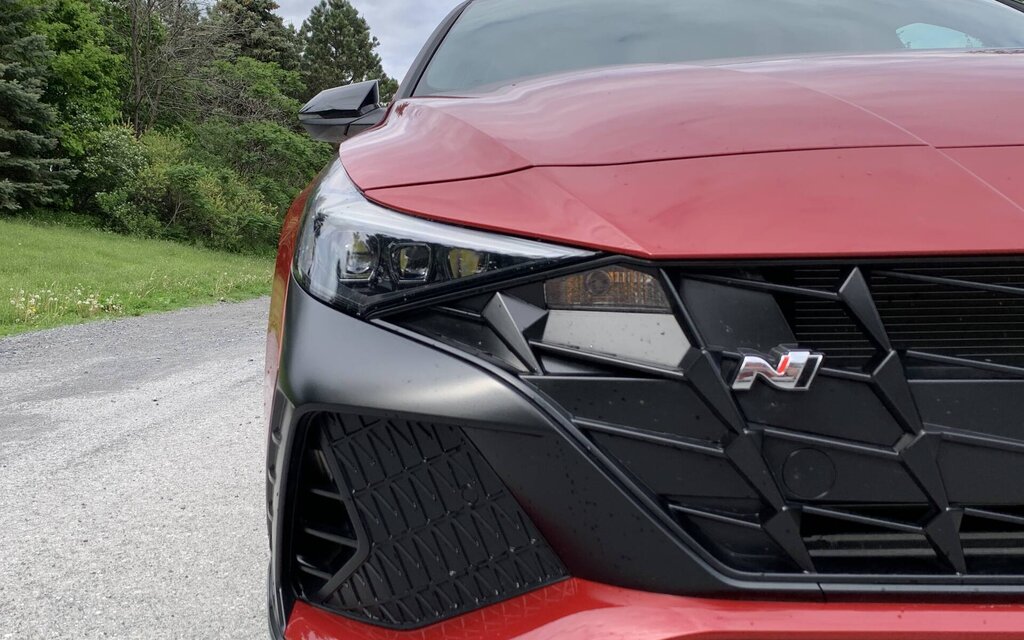 Inside, a pair of sport seats featuring large side bolsters set the tone. On the steering wheel are two blue buttons for the N driving modes, which can be customized and matched in various combinations to suit various drivers. All electronic nannies are turned off in the process, mind you.
A red button activates Rev Match, in case you want the car to automatically adjust the engine's speed to the selected gear when downshifting with the manual transmission—like heel-toe shifting for dummies. Oh yeah, we forgot to mention: the Elantra N comes standard with a six-speed manual gearbox, while an eight-speed dual-clutch automatic is optional.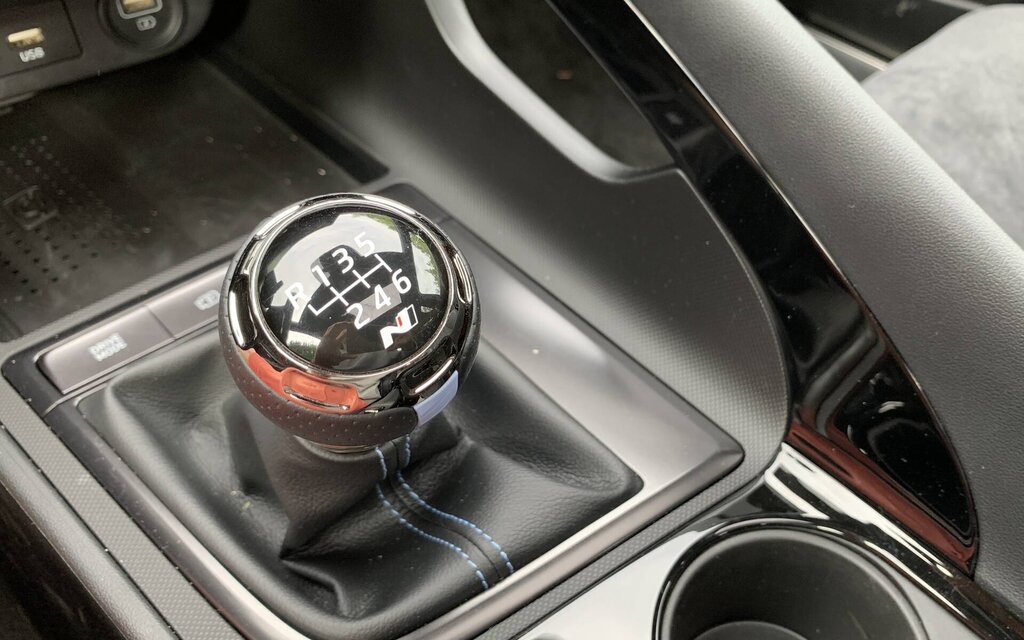 Performance-Focused
Hyundai didn't just drop a bigger, more potent engine into the Elantra. It also significantly revised and strengthened the chassis, firmed up the suspension, enlarged the brakes and mounted Michelin Pilot Sport 4S tires on 19-inch wheels. The result is sharp handling but a stiff, uncomfortable ride for long trips. The aforementioned Civic Si is much more civilized by comparison.
Frankly, we expected a bit better from the Elantra N. The clutch is rather soft, and the drive is not as fun as with a Civic Type R or Volkswagen Golf R. It's hard to justify paying $40,000 for this car. Our advice? Save a few grand and go have a blast with a Jetta GLI or Subaru WRX instead. The latter even has AWD, something the Elantra N is devoid of.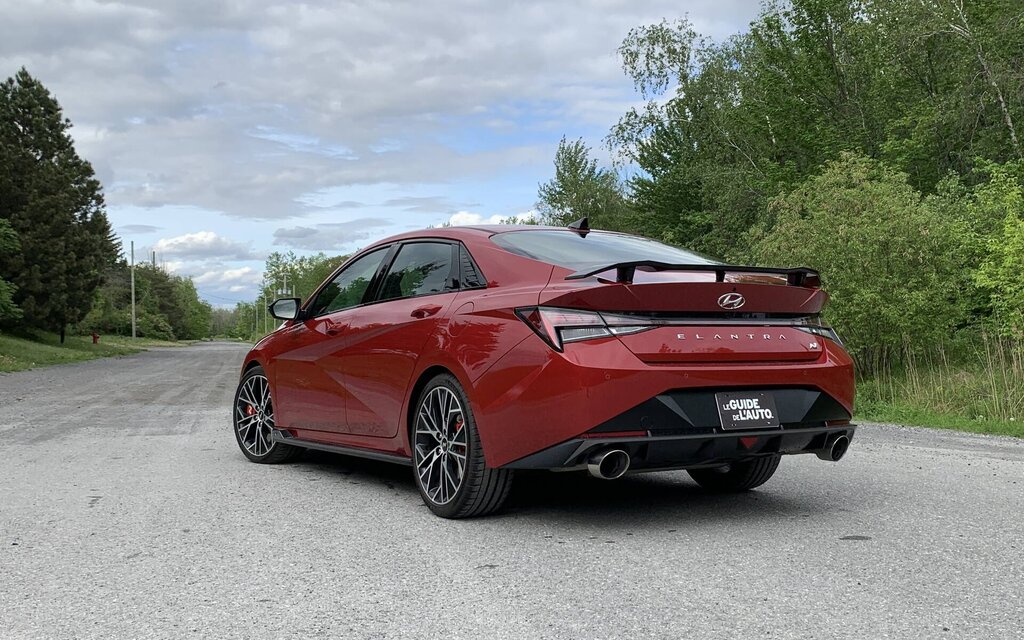 What About the Elantra N Line?
If you prefer to stick with Hyundai, the Elantra N Line is arguably a better buy. Boasting sporty looks and a 201-horsepower engine, it's like a tamer, more comfortable variant of the Elantra N. And a whole lot cheaper, too: the price gap between the two is nearly $10,000. Unless you plan to hit the track, you'll be amply satisfied.
Now, don't get us wrong. We're thrilled that Hyundai is committed to pleasing performance enthusiasts with cars like the Elantra N. The automaker is going in the right direction and we're confident that it can make enough tweaks and upgrades to challenge the big guns even more seriously.
On a side note, we just love what the industry has to offer when it comes to hot hatches and sports sedans these days. In addition to all the models listed above, there's a 300-horsepower Toyota GR Corolla with AWD coming up for 2023. Performance cars are alive and well, even in the sub-$50k range.
Share on Facebook